If you plan to always deliver OpenSesame courses to your learners the same way, you can set that as your default.
Once you've purchased licenses and selected courses to deliver—whether from a List or an individual course page—a Deliver Courses button will appear: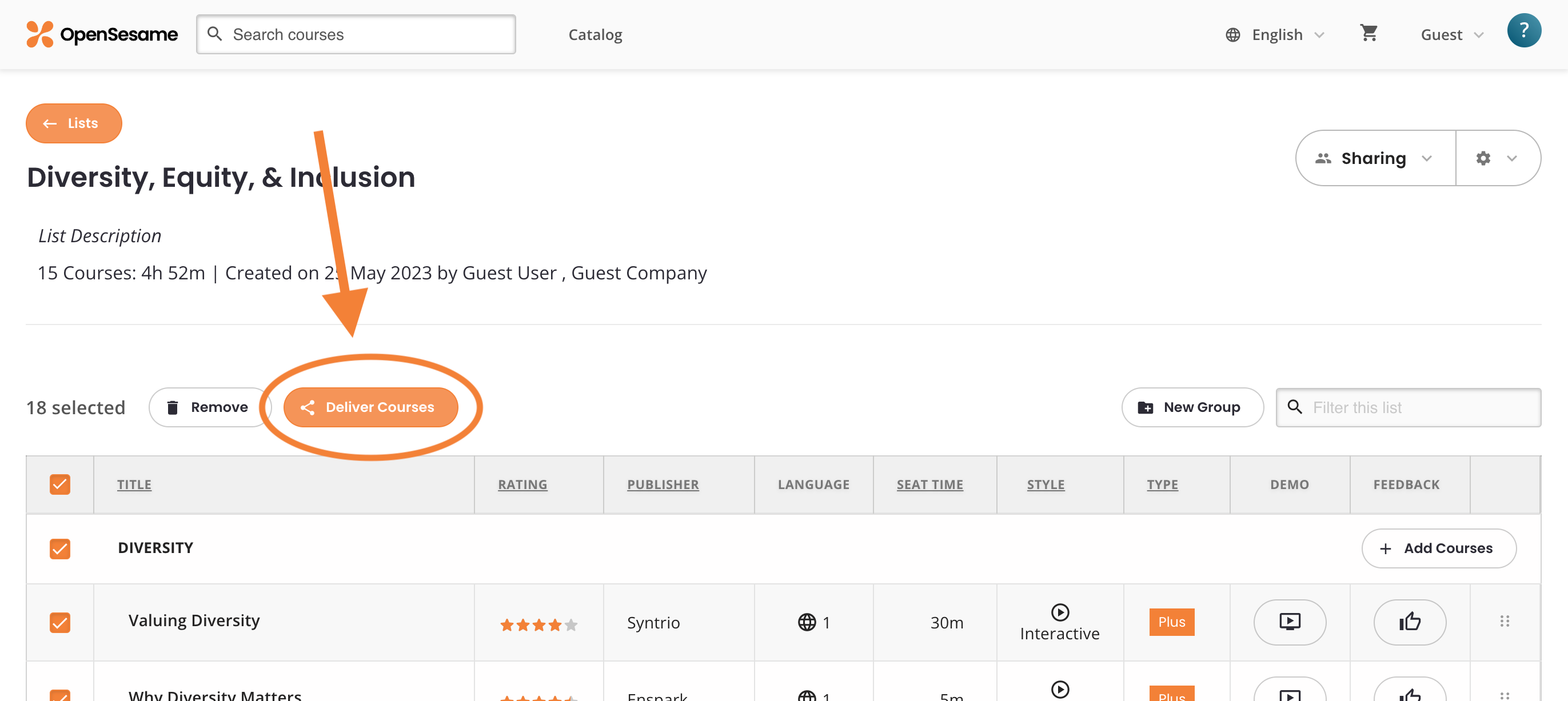 Click it to view the delivery options available to your account.
The first time you see this screen it will show the Send to Integration option: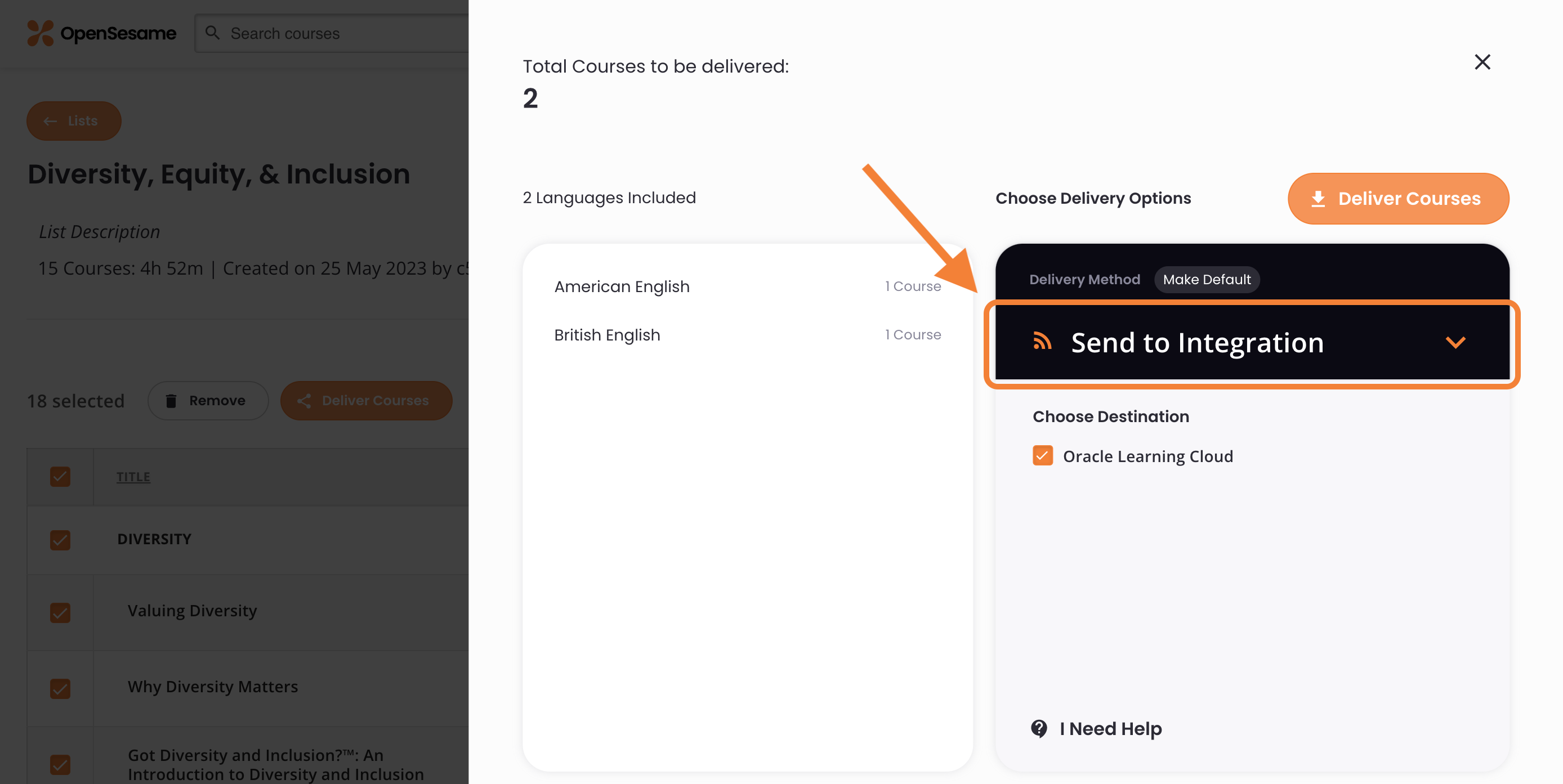 Click the arrow at right to reveal other delivery options: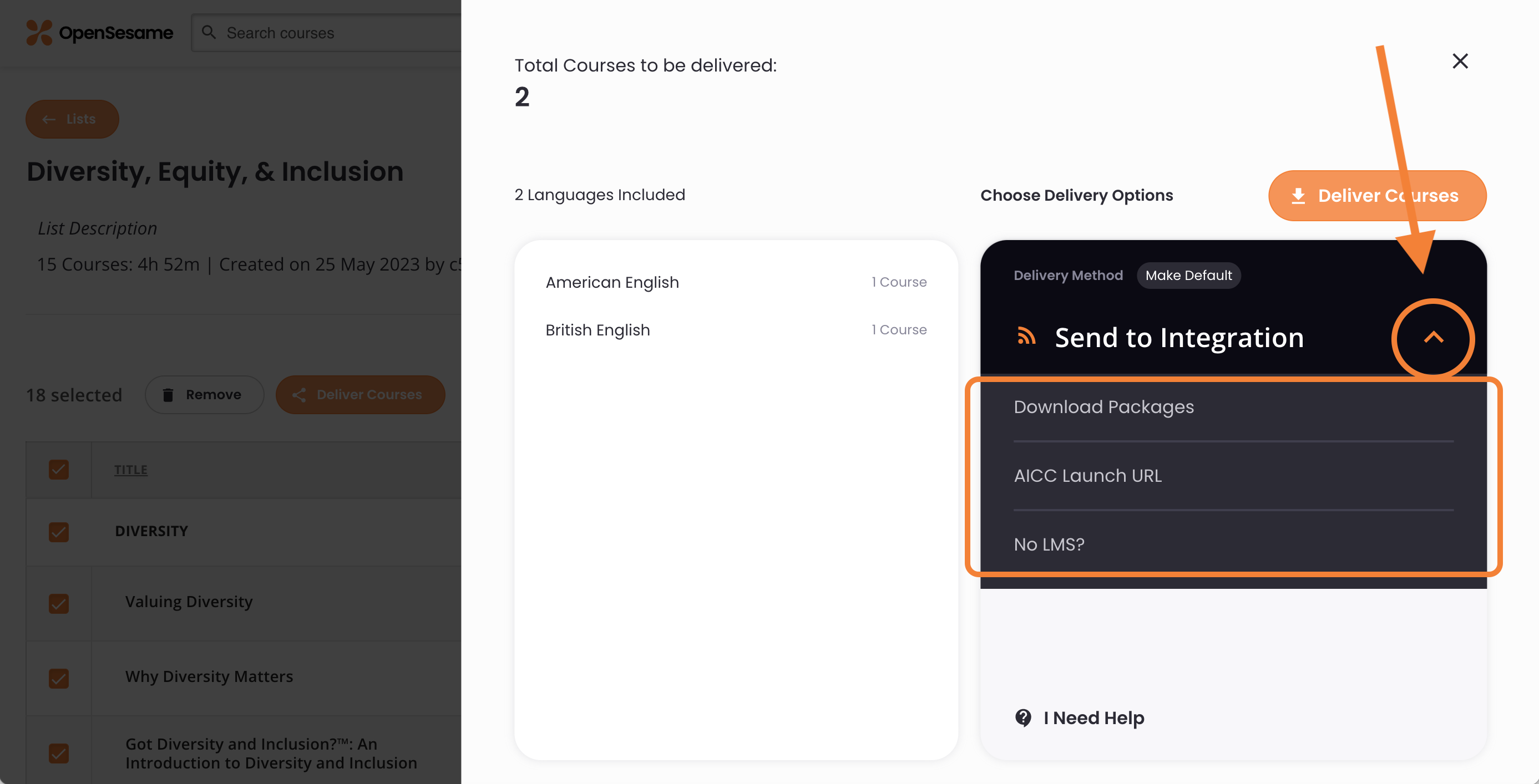 Note: The options seen in your account may differ, as some appear only after they've been configured.
Hover over any of them for a brief description.
More detailed explanations can be found here. As mentioned there, be cautious when switching delivery methods, as some will identify learners differently. Changing or combining them may duplicate seats.
Once satisfied with your selection, click the Make Default button:

This will update the button to "Default":

OpenSesame will now remember your account's preferred delivery method. When you click the final Deliver Courses button (seen above) or otherwise close this screen, reopening it later will show your preferred method. And when you visit the My Courses dashboard, it will also automatically open to your default method.
The only exception is if you select a delivery method that has not been configured. For example, an account that does not yet have an active integration will not allow Send to Integration as the default. In that case, configuring the integration between your learning platform and OpenSesame will correct the issue.
You can update your default delivery method by selecting another delivery option and clicking its Make Default button.

If you have further questions, our Support team is here to help via email at support@opensesame.com or via live chat and phone. Feel free to reach us at (503) 808-1268, ext. 2, or at +44 203 744 5541 in Europe.