Viewing Lists on OpenSesame is easy! First, make sure you are logged in to your OpenSesame account. You can confirm this by making sure your username is in the upper right-hand corner of your screen:

Next, hover over your username. A drop-down menu will appear with a number of different options. Click on "My Lists":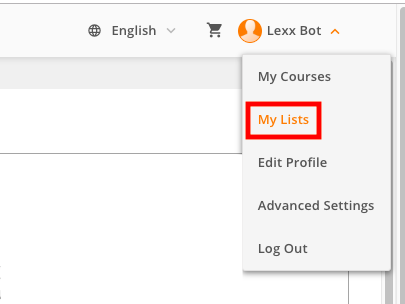 This will take you to a page where you can see the Lists that have been shared with you and that you have created. Click on the List name you would like to view (not its check box) to see the courses it includes. For this example I will be viewing "Starting List":

Once you click on the name of the List you would like to view, you'll be taken to a page that shows all of the courses it includes: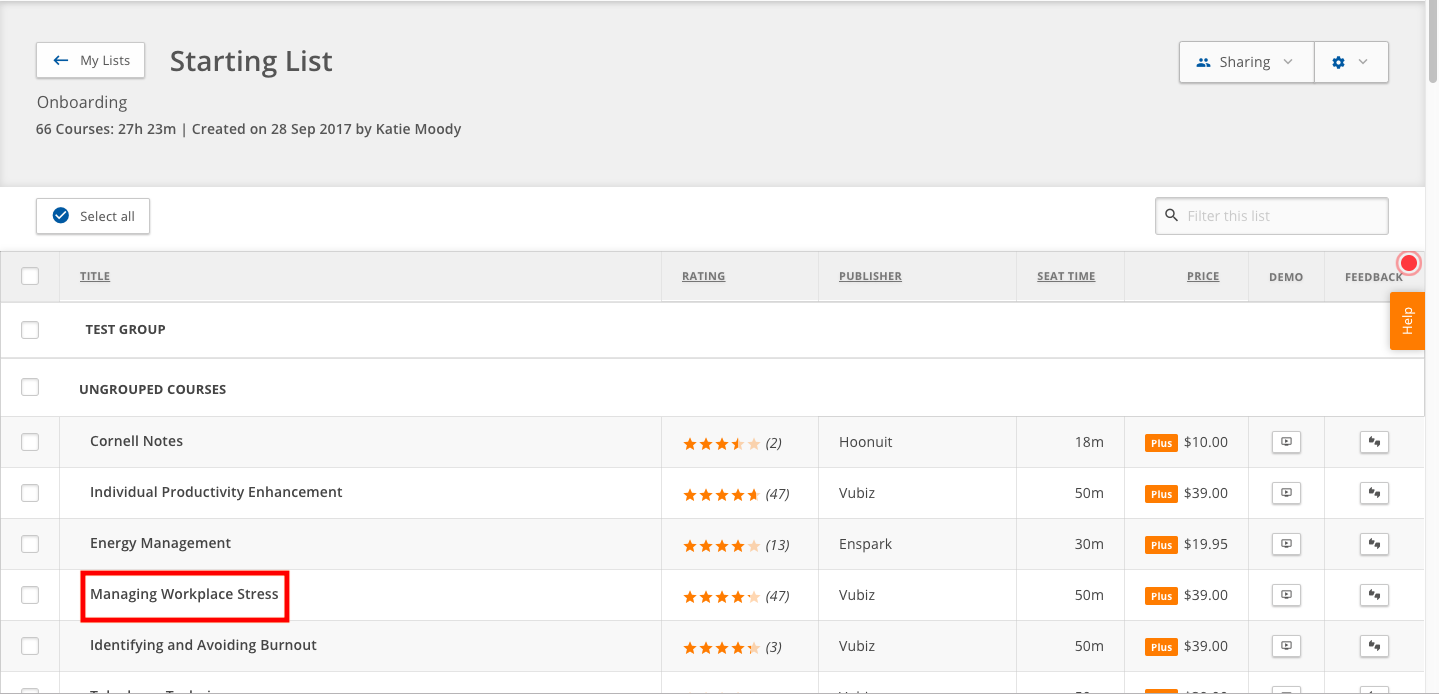 From here you can demo courses, download packages, or send courses to your LMS (only available if you're accessing your account through an integration).
If you have further questions, our Support team is here to help via email at support@opensesame.com or via live chat and phone. Feel free to reach us at (503) 808-1268, ext. 2.