Our development team regularly expands the versatility of Lists and how you can use them, whether you're organizing collections of courses for your learners or gathering new content to review.
Curated Lists are a collaboration with the content experts who manage, maintain, and update the OpenSesame catalog every day. These premade Lists highlight popular learning paths, trending topics, and frequently requested competencies, saving you time by setting out a clear route forward for high-demand subjects. Curated Lists are also maintained over time, as our curation experts add and replace courses alongside the evolving OpenSesame catalog.
Curated Lists are public, so it's not necessary to log in to see them. (Logging in is needed to take any action on a Curated List—such as following it, previewing a course, sending the courses to an integrated learning platform, or copying a Curated List to make your own edits.)
To view all of OpenSesame's Curated Lists, visit www.opensesame.com and navigate to the catalog. From the homepage, click "My Account":

Next, whether or not you are logged in, click "Catalog":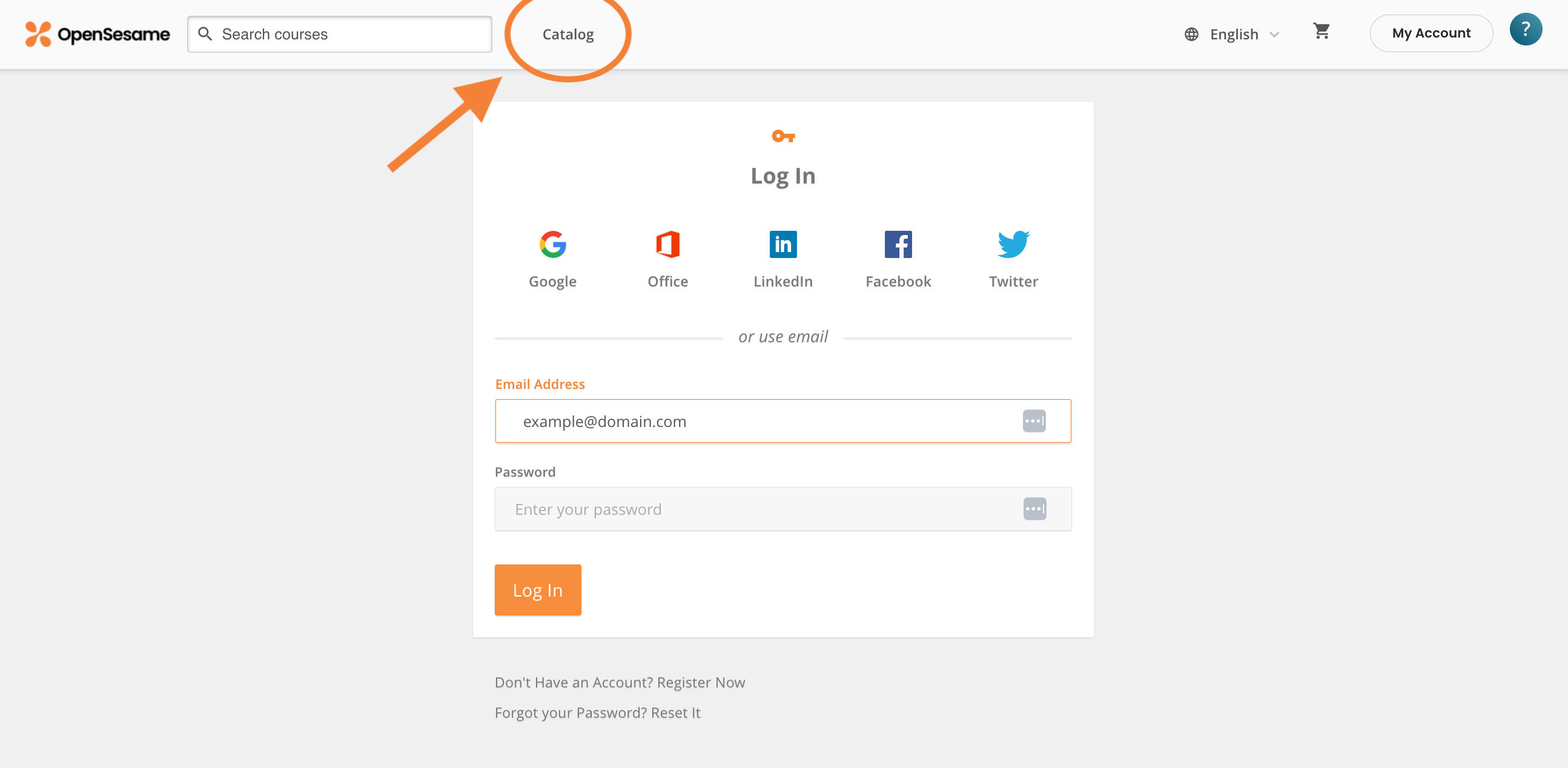 In the catalog, the topmost recommendations will suggest a few Curated Lists: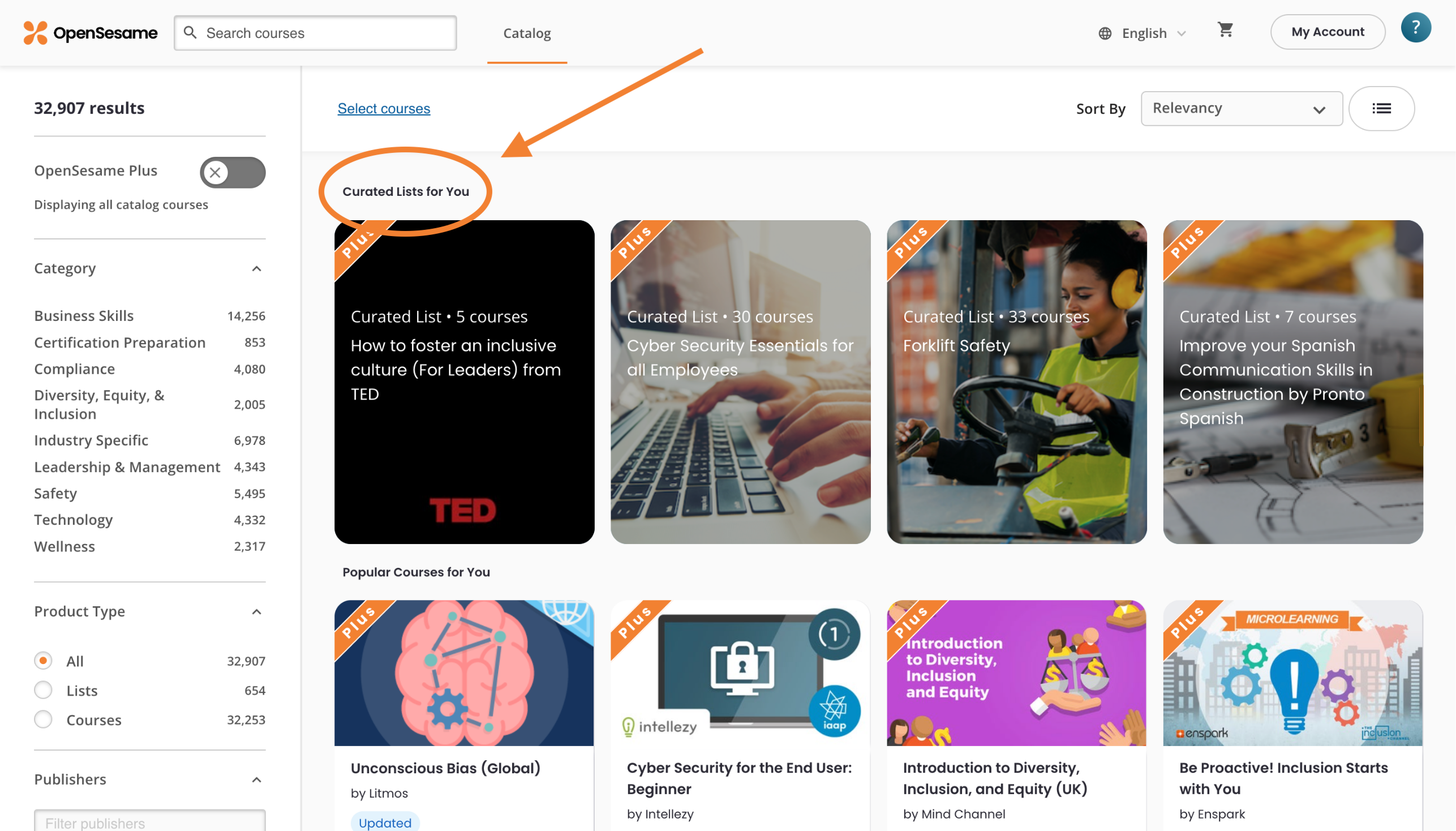 Note: Recommendations appear when sorting by Relevancy, which is the default.
To view all of them, use the Product Type filter to select Lists:
An orange "Plus" sash in the top left corner of a Curated List's image means that all of its courses are included in the OpenSesame Plus subscription catalog. Clicking the image will open the Curated List for full details.
When you find a Curated List you like, you can add it to your Lists by clicking the "Follow" button. By following a Curated List, you'll know that the version seen in your dashboard is the most up-to-date one available.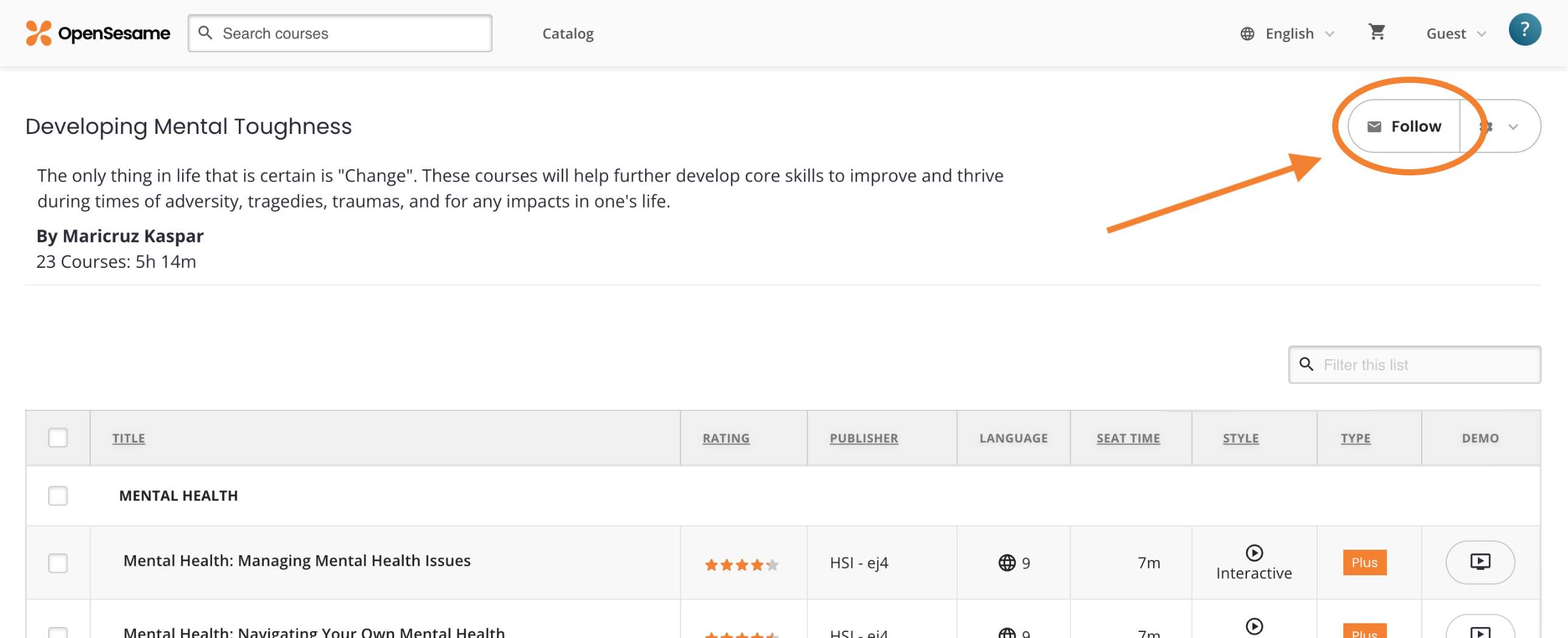 Note: If you are not already logged in when you click this button, you will be prompted to do so.
Once you've followed a Curated List, you can find it by selecting "Lists" from the account menu. It will appear under both the "All" and the "Following" tabs and have an orange globe icon:

Want to customize a Curated List? Make a copy by selecting "Duplicate" from its menu:

Note: Unlike the original Curated List, personal copies do not receive updates from our Curation team. In addition, personal copies are not public, so if you share them your recipients will need to log in to view them.
You can edit the title and description as you wish, then click the "Duplicate List" button. You can then add, remove, and reorganize courses in your own copy.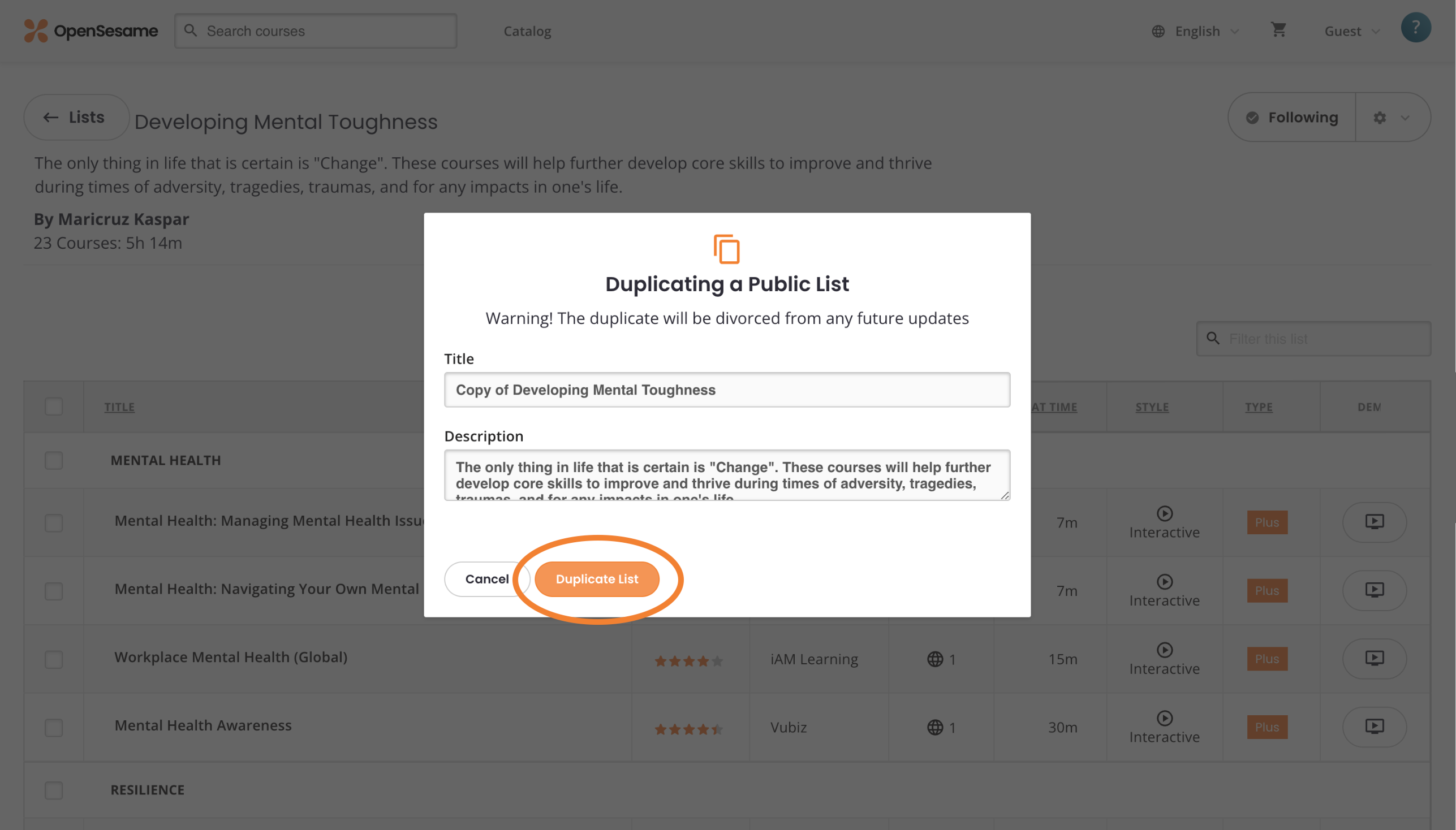 Finally, if you are interested in custom recommendations based on your unique requirements, our Smart Lists feature uses machine learning to instantly create a List of courses based on the criteria you select.
If you have further questions, our Support team is here to help via email at support@opensesame.com or via live chat and phone. Feel free to reach us at (503) 808-1268, ext. 2, or at +44 203 744 5541 in Europe.