Smart Lists provide you with instant, tailored recommendations by using artificial intelligence and machine learning to curate courses based on the criteria you enter. The algorithm also takes into account your organization's previous course selections, completions, and learner ratings, when available. (If you are unfamiliar with Lists and want to learn more, please refer to this post for the basics.)
To create a Smart List, log in to your OpenSesame account and select "My Lists" from your account menu in the top right corner, which will bring you to your Lists page. Next, select the "New Smart List" button: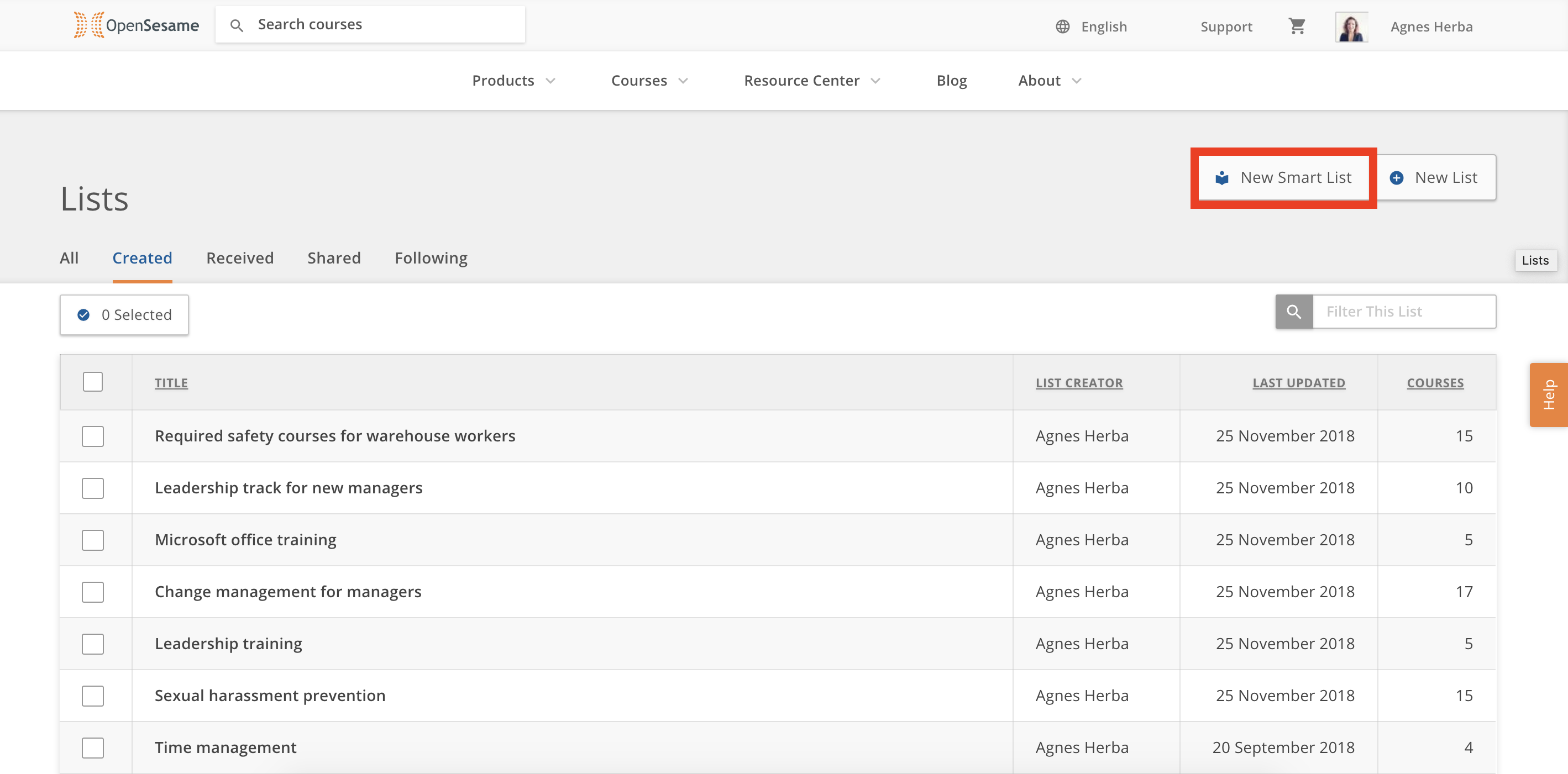 You will be asked a few questions about your preferences, such as topics, content language, course length, and whether you only want recommendations for courses included in the OpenSesame Plus subscription catalog: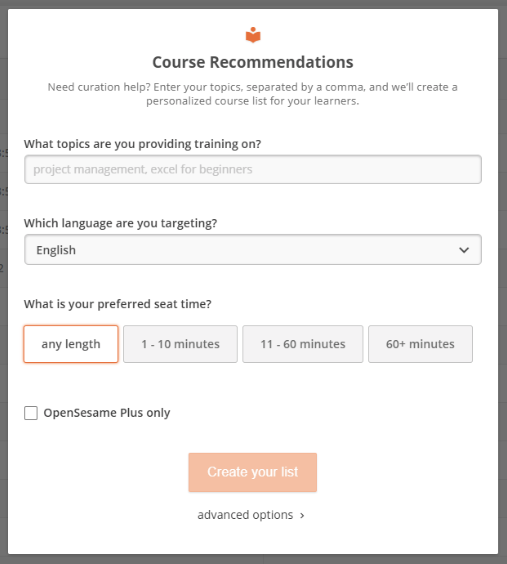 You can then click "Create your list." If you first decide to follow the "advanced options" link below that button, you can select specific publishers, course features, and/or favor newer courses as well: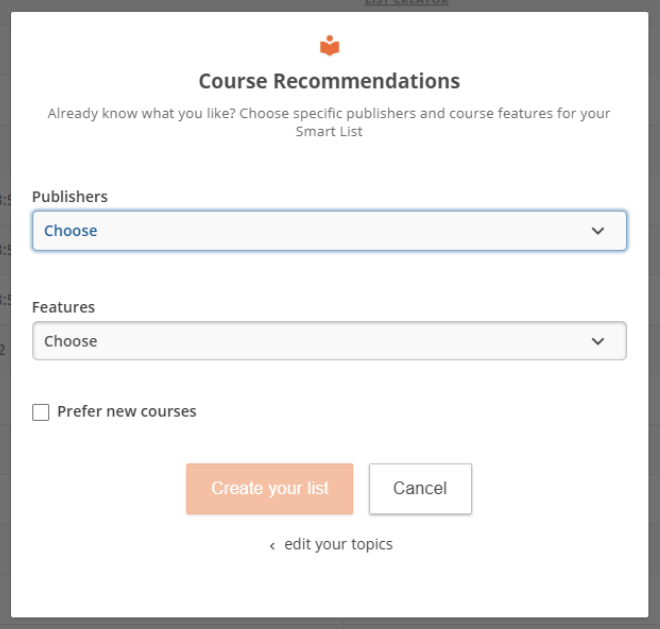 Once you're satisfied with your answers, click the "Create your list" button to receive custom recommendations in the form of a new List.
For easy organization and tracking, a Smart List's title will default to the date it was created. If you prefer, you can edit that along with the description.
Smart List recommendations will be grouped by each topic you submit. Each Group starts out with a maximum of 5 courses, and you can easily add more, which we'll cover next.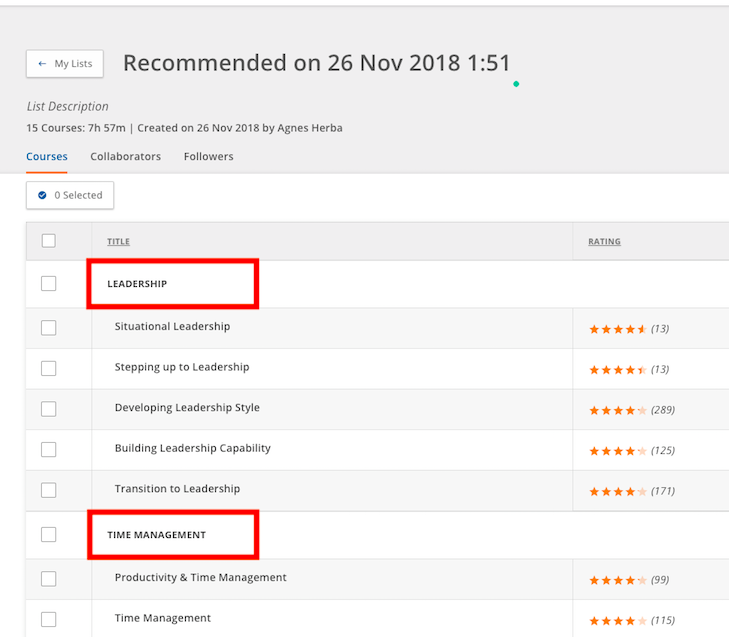 As with standard Lists, you can share Smart Lists with others to collaborate, gather feedback, preview course demos, or add courses to your LMS.
Add more recommendations with Smart Groups
If your training needs are greater than the default number of recommendations, or if you have a standard List to which you'd like to add recommendations, you can put the Smart Lists algorithm back to work with the "+ Add Courses" button to the right of each group: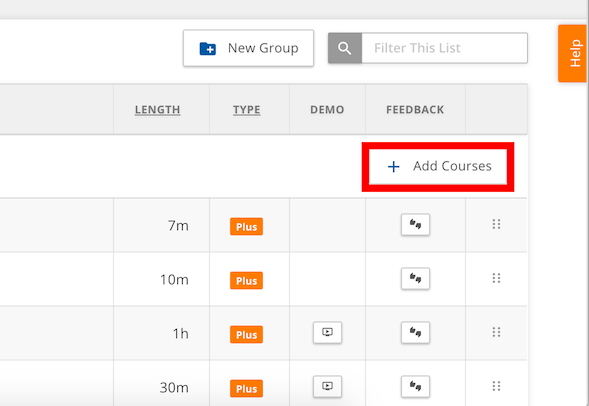 This will open the Smart Groups panel. Here you can browse additional course recommendations for the selected group. If you began with a Smart List, the courses that appear here will be based upon the keyword (group name) and preferences you'd submitted earlier: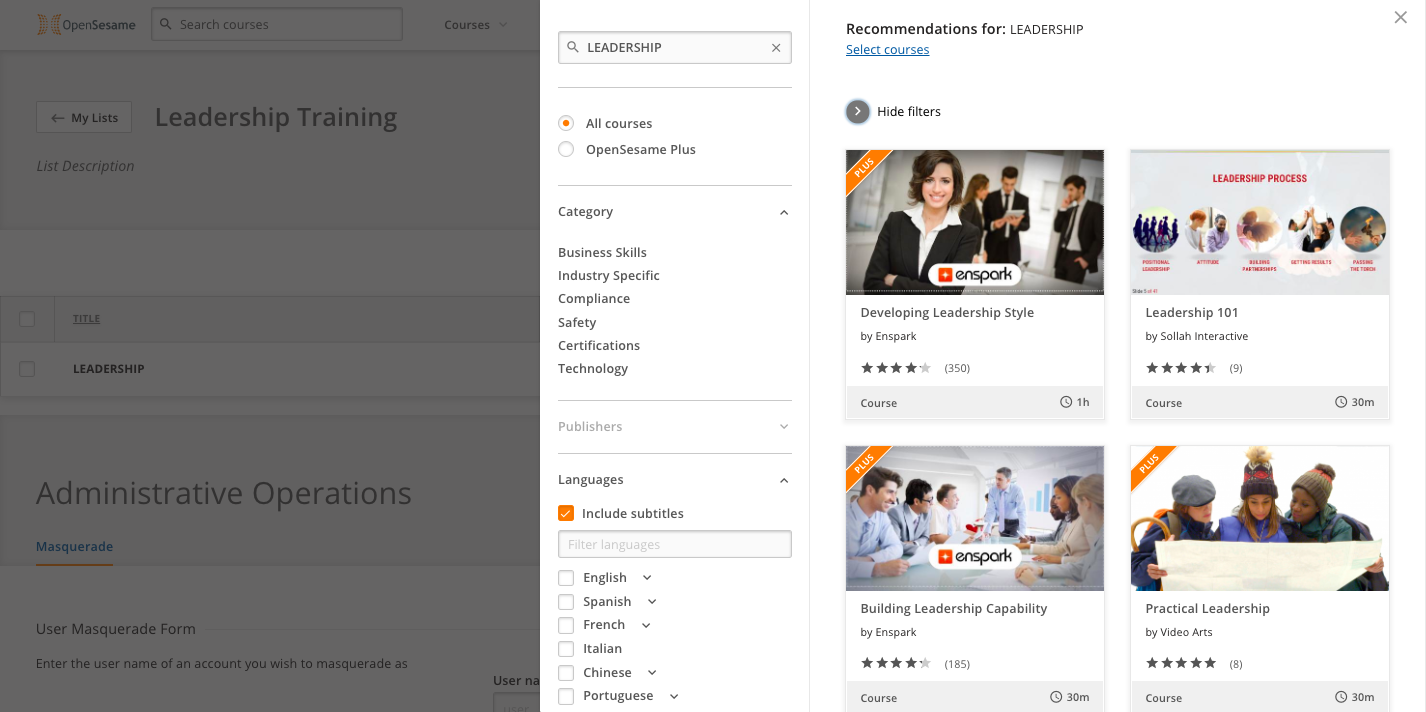 If you want to adjust your preferences (or add some preferences if you'd started out with a standard List), you can change the keyword and set a variety of filters to further refine your results.
When you see a course you like, add it to your group by hovering your cursor over the course image and clicking the "Add to List" button that appears.
If you have further questions, our Support team is here to help via email at support@opensesame.com or via live chat and phone. Feel free to reach us at (503) 808-1268, ext. 2.