Lists are a powerful way to both organize the courses you select and collect feedback from your stakeholders.
If you are just getting started, for a step-by-step guide on how to add courses to a List and rearrange them, please check out this article. If you'd like to use our curation algorithm, driven by machine learning, for tailor-made course recommendations, there is a guide to Smart Lists and Smart Groups here.
And if you prefer videos, here is a walkthrough on sharing Lists and adding feedback:
Sharing your Lists
Sharing an OpenSesame List is quick and easy to do. Collaborators will receive an email notification and then can log in to their account and access your List.
Any Lists you create are private by default and are not publicly viewable. So if you invite someone to collaborate on a List—or if you receive such an invitation—it will be necessary for collaborators to log in before they will be able to see it. (Anyone who does not yet have a free account will still receive an invitation and may register at any time.)
When logged in, select "Lists" from the account menu at upper right: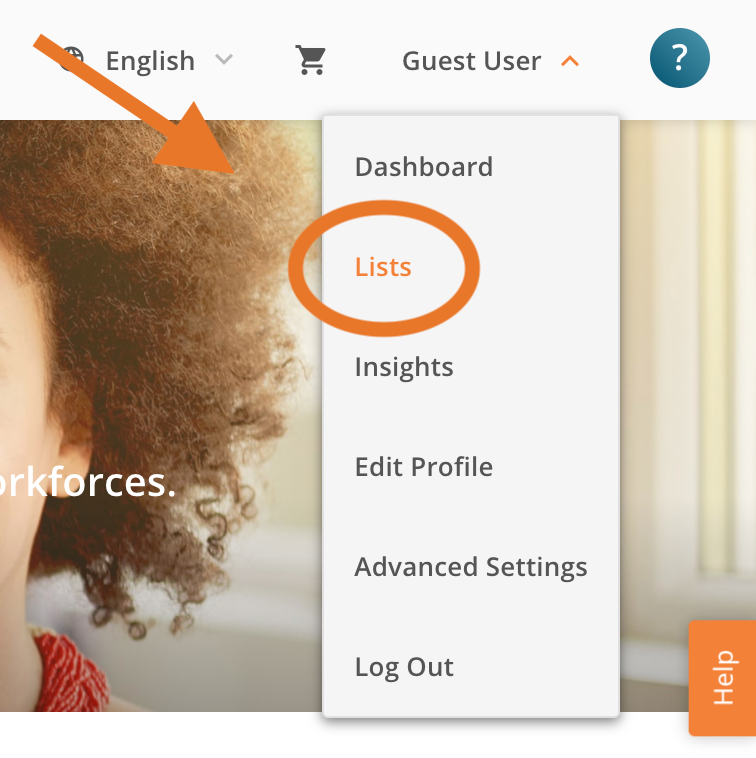 Next, click on the name of the List you want to share, which will open it:

Once in your List, click the "Sharing" menu at right:

Click "Add Collaborators" from the menu options: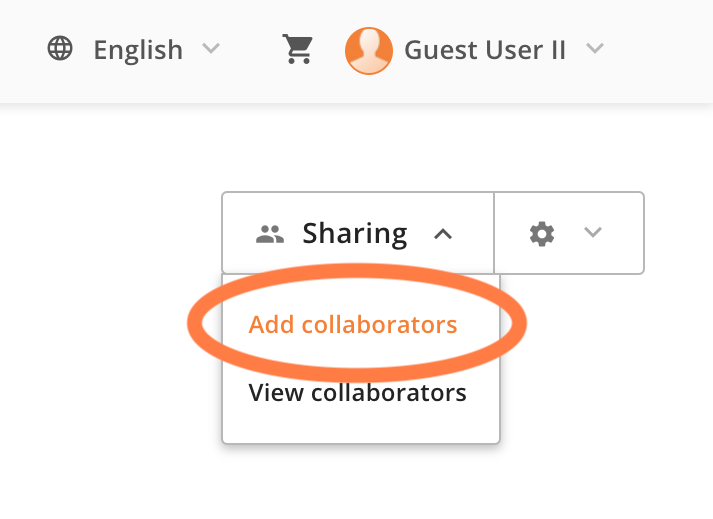 Enter the email address of the collaborator you want to add. You can set their permissions in the dropdown to the right. Once their permission level is set, click the "+" button at the far right. This will add the first collaborator to a queue underneath. You can add additional users to the queue if you want to share the List with more than one person.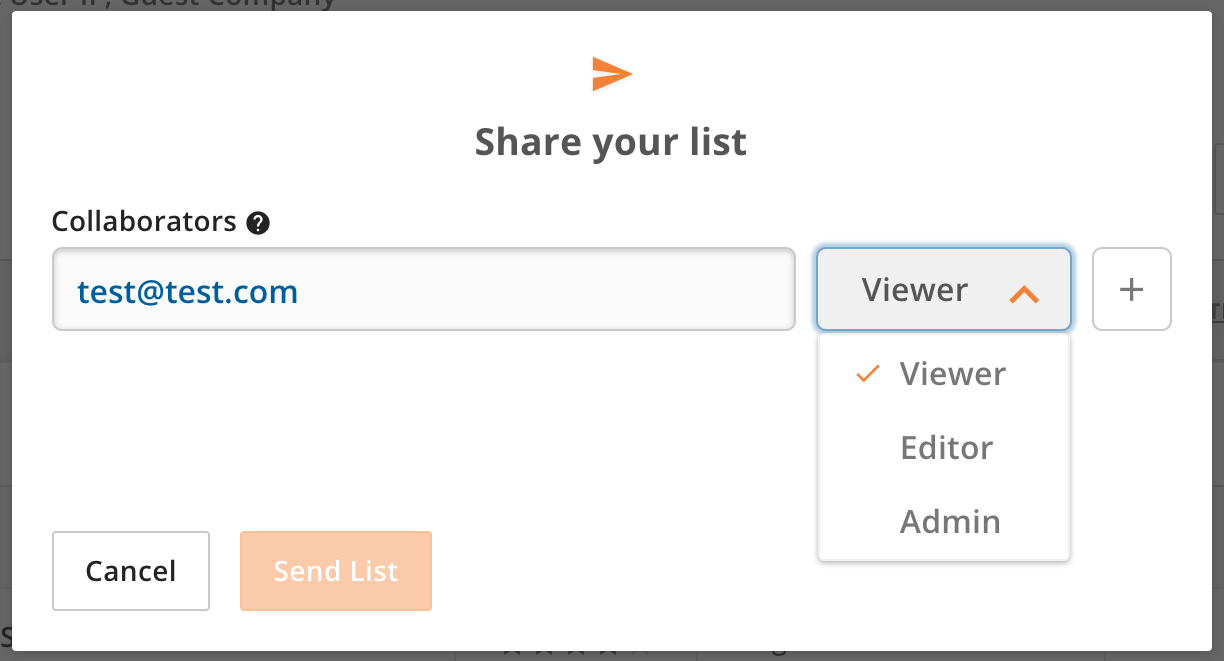 If you want to invite multiple users in bulk, simply paste a list of email addresses into the Collaborators field. The addresses must be separated by a comma or by a line break:
Note: If you forget to add a comma or line break, you will see an error message stating the email address is not valid.
Clicking the "+" button will then queue each address below, where you can adjust permissions further if needed: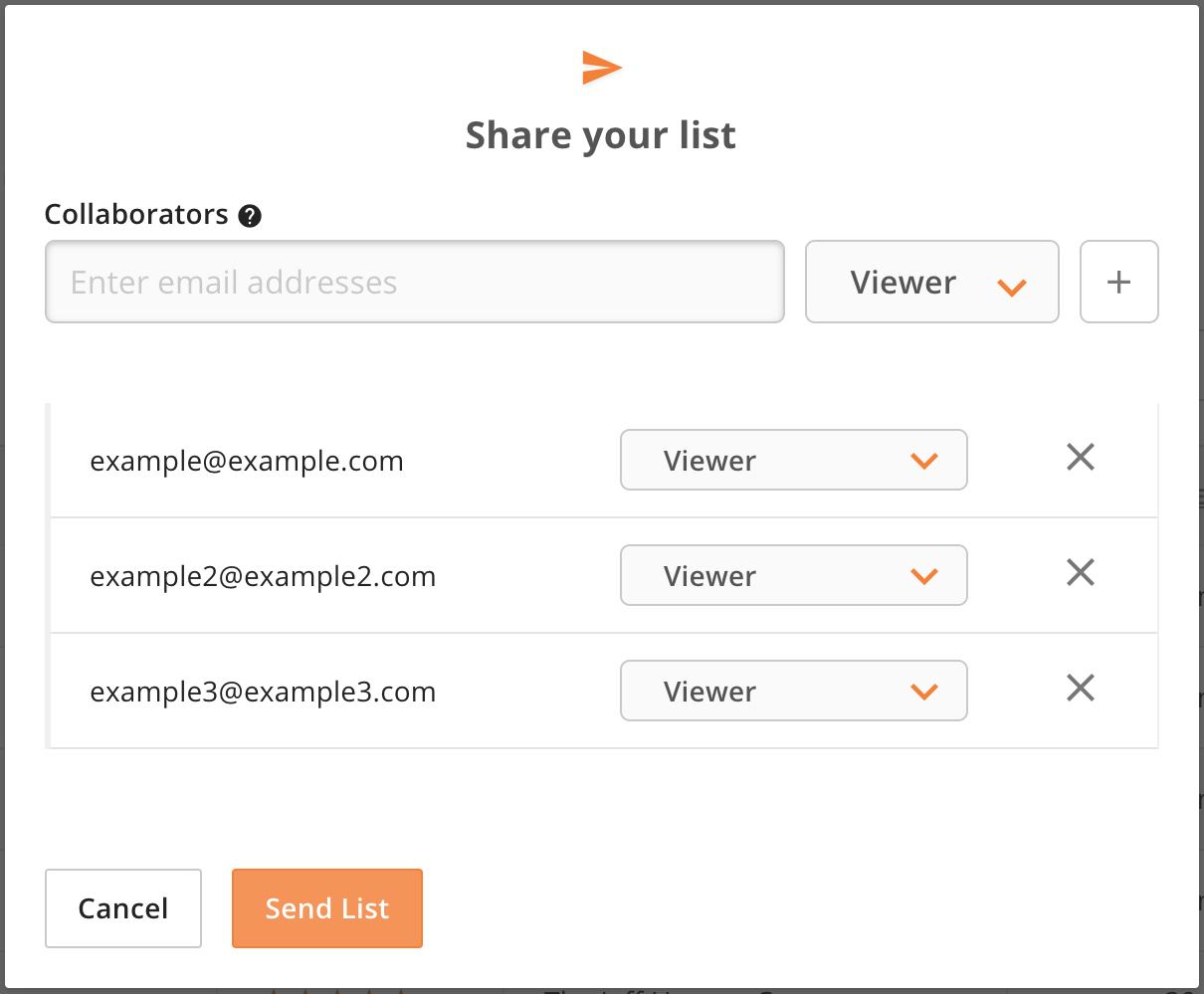 Not sure what permission you should set? Here is a breakdown of what the different roles allow: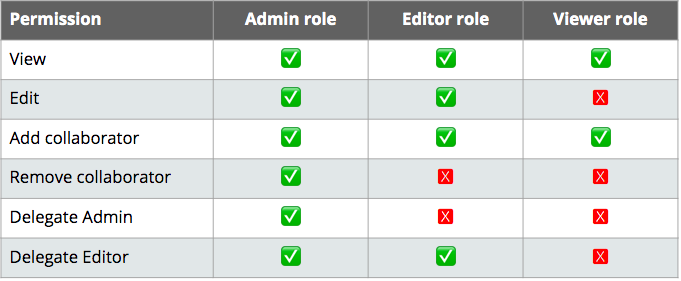 Once all of the collaborators have been queued, click "Send List" to add them, invite them via email, and save your changes: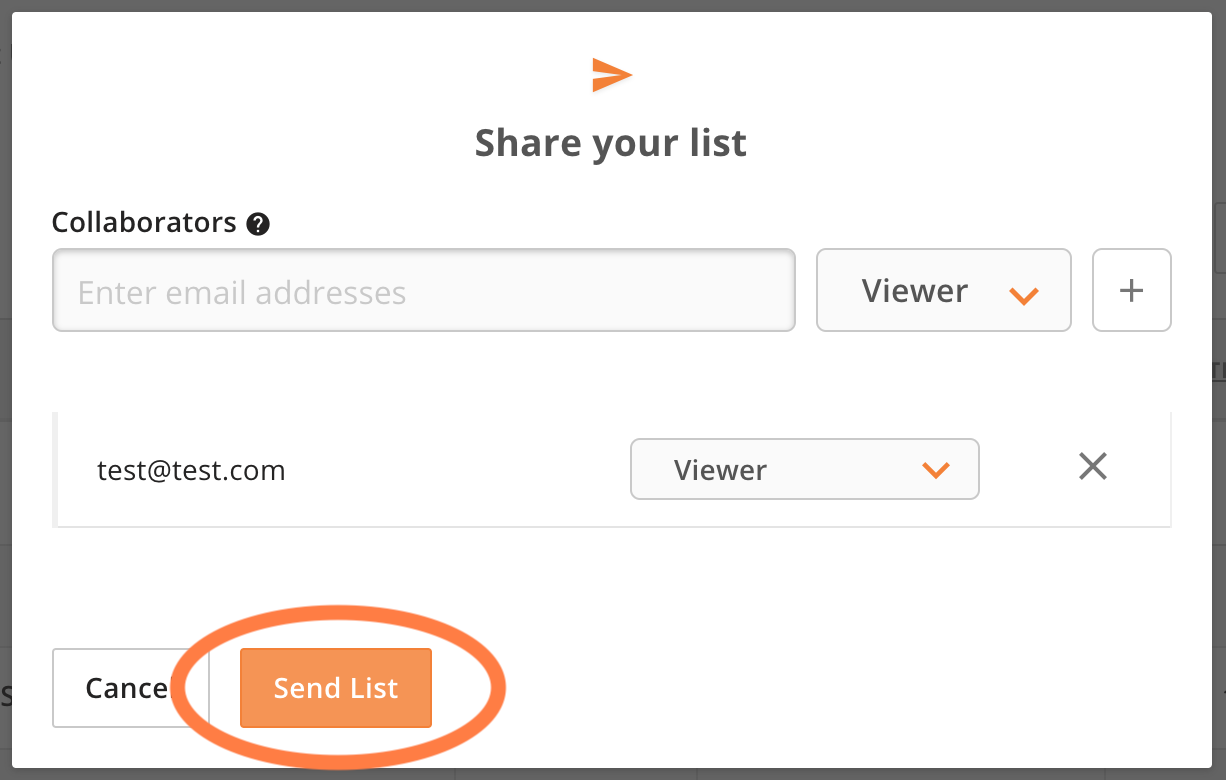 A confirmation message will appear: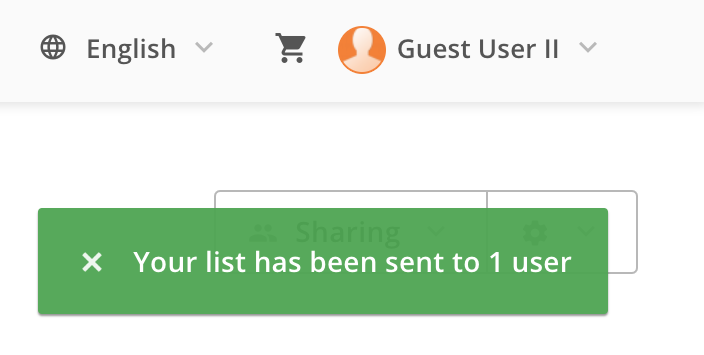 Note: If you see a red error instead, it might be that your login credentials have timed out. In that case, please reload the page, or log out completely then log back in, and try again.
At this point, collaborators can now access your List multiple ways: by clicking a link in their email invitation, by logging in to www.opensesame.com and navigating to "Lists" in their account menu (the List you share will be found under their "All" and "Received" tabs), or—if they are currently logged in and already on their Lists page—by simply refreshing the page.
Please note that if you share a List while logged in to OpenSesame via a Learning Management System integration, the email invitation will not include a link.
Adding and collecting feedback
To add your feedback on a course, click on the "thumbs up, thumbs down" icon at the far right of any course on a List:

This will open a slide-out panel. Here you can add notes that will only be viewable to you and your collaborators. You can also click the orange "View details" button to visit the course's page for all its available information, or click the "Course Details" tab below to review basic course information.
Simply click one of the thumbs, add your thoughts, and click the "Save" button: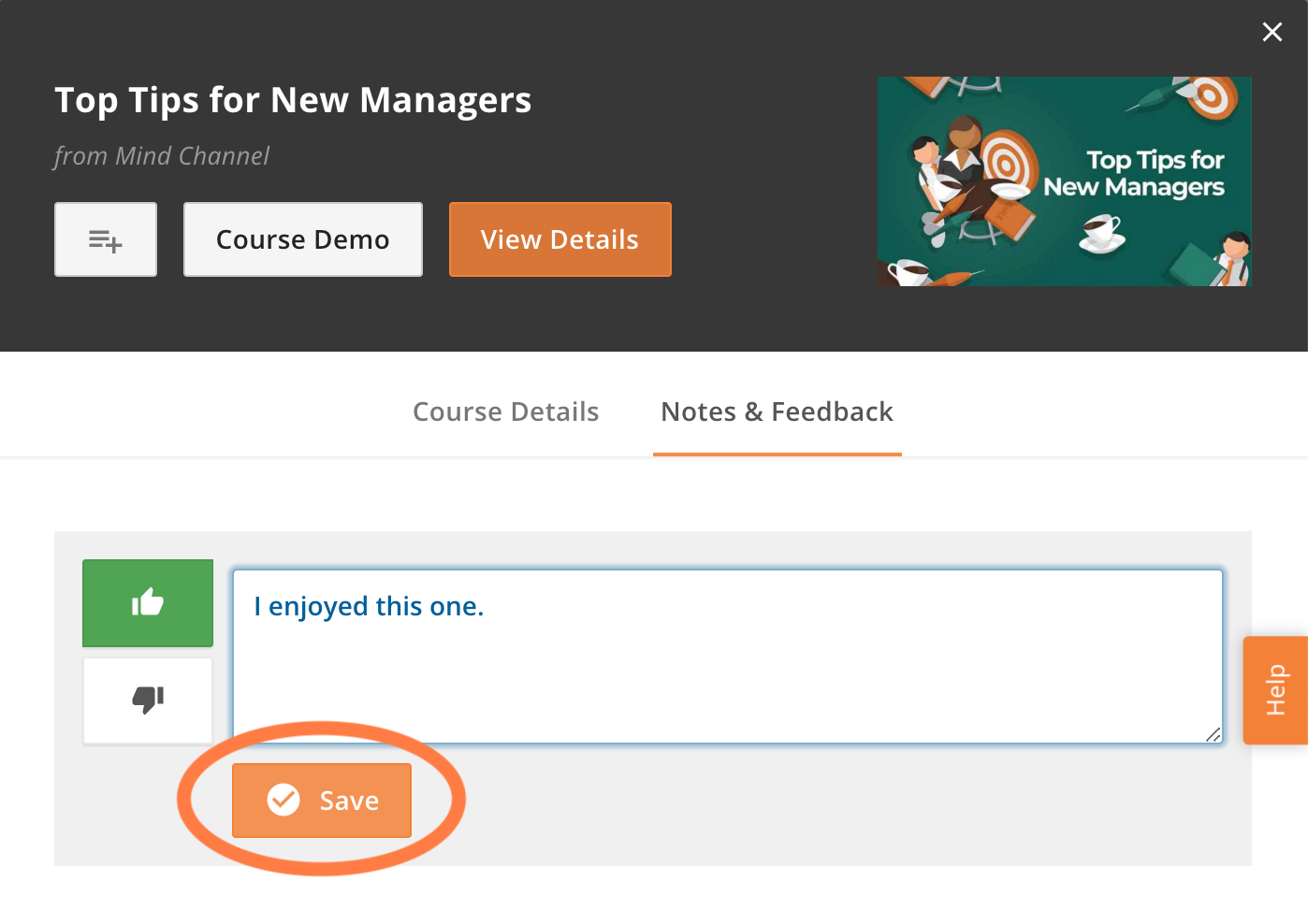 Note: The feedback box has a limit of 255 characters, so if you have extensive comments, you'll need to add more than one entry.
Here's how that looks once saved: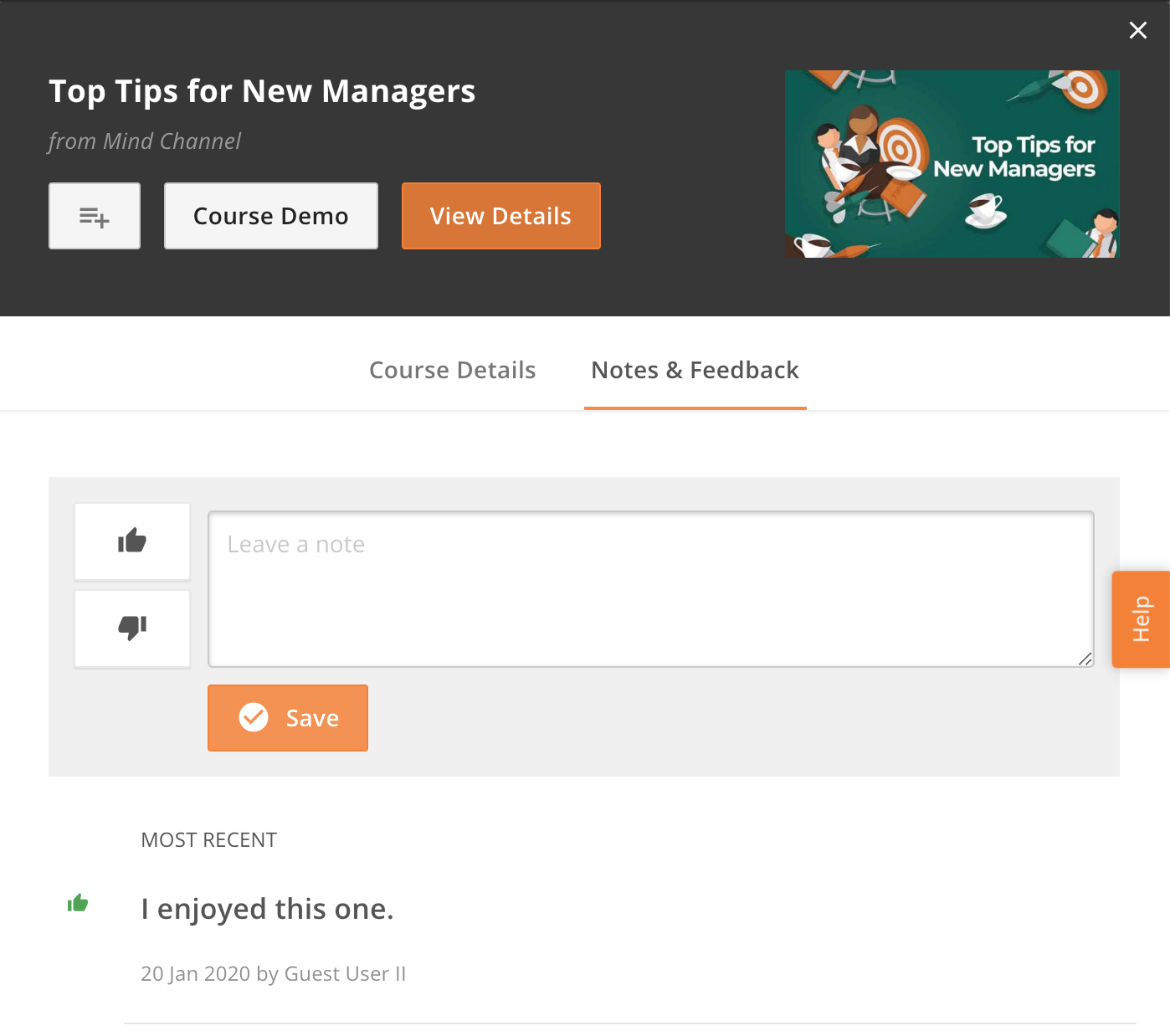 Any new comments will appear above this initial entry, so the oldest feedback will always appear at the bottom.
Clicking back to the List shows that the black-and-white icon has updated to green:

This color change will only happen when you have added your own feedback, and it is not triggered when collaborators add theirs. Adding a "thumbs down" rating will turn it red.
Speaking of collaborators, if you are viewing the same List at the same time, you will each see an icon appear for each person online. Their icon will be a profile picture if they have uploaded one, and otherwise it will display their initials: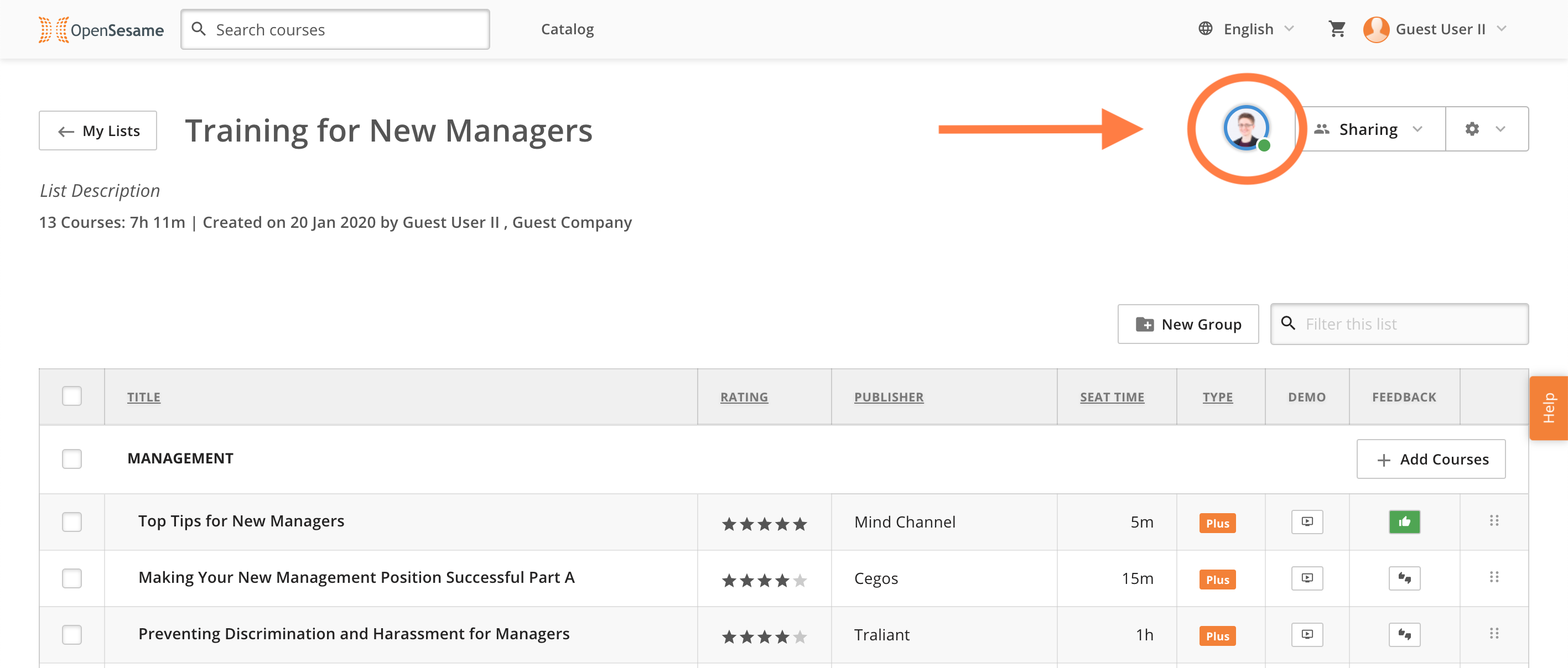 Any edits you make to the List will update for them in real time. If you have allowed the collaborator "Editor" permissions, any changes they make to the List's contents or organization will likewise update for you immediately. "Viewers" will not be able to reorganize a List or add courses, but they may still leave feedback. (For more details, please refer to the earlier breakdown of the three different roles.)
Here is where a collaborator's feedback will display on a course we've already reviewed: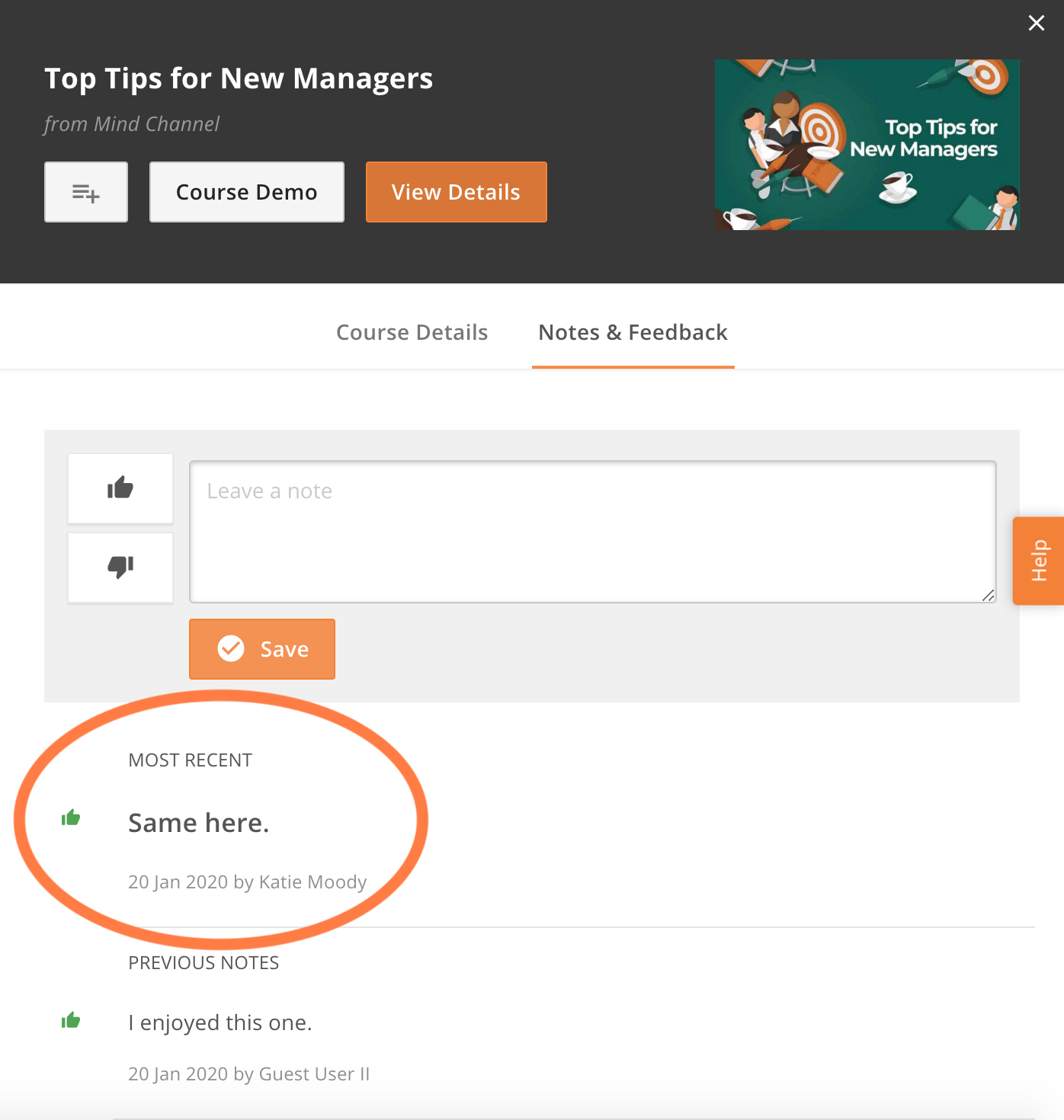 To compare, here is a collaborator's comment on the second course in the List: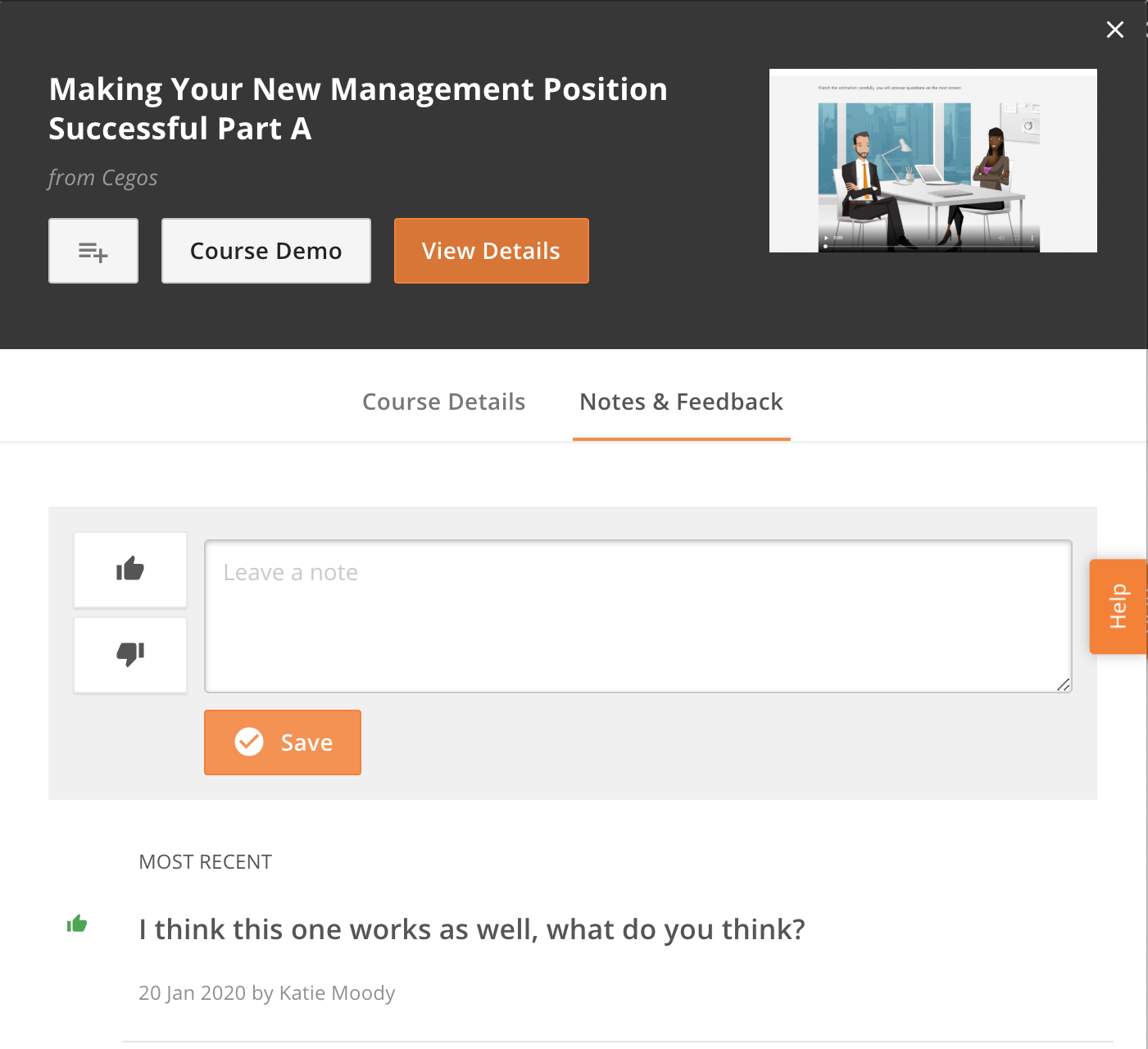 As in the earlier screenshot, this second course's "thumbs up, thumbs down" icon will remain black-and-white. This is because we have not yet added our own feedback.
Finally, if you have a team of stakeholders leaving comments on a variety of different Lists, it may be more convenient to review all their comments in one place. In that case, please reach out to your Customer Success Manager to generate a report for you.
If you have further questions, our Support team is here to help via email at support@opensesame.com or via live chat and phone. Feel free to reach us at (503) 808-1268, ext. 2, or at +44 203 744 5541 in Europe.