In order to view your Lists, it will be necessary to log in first. If you're not sure how to access your Lists, click here.
When viewing a List, click on either the name of the course or the "play" icon to the right side of the screen in the "Demo" column.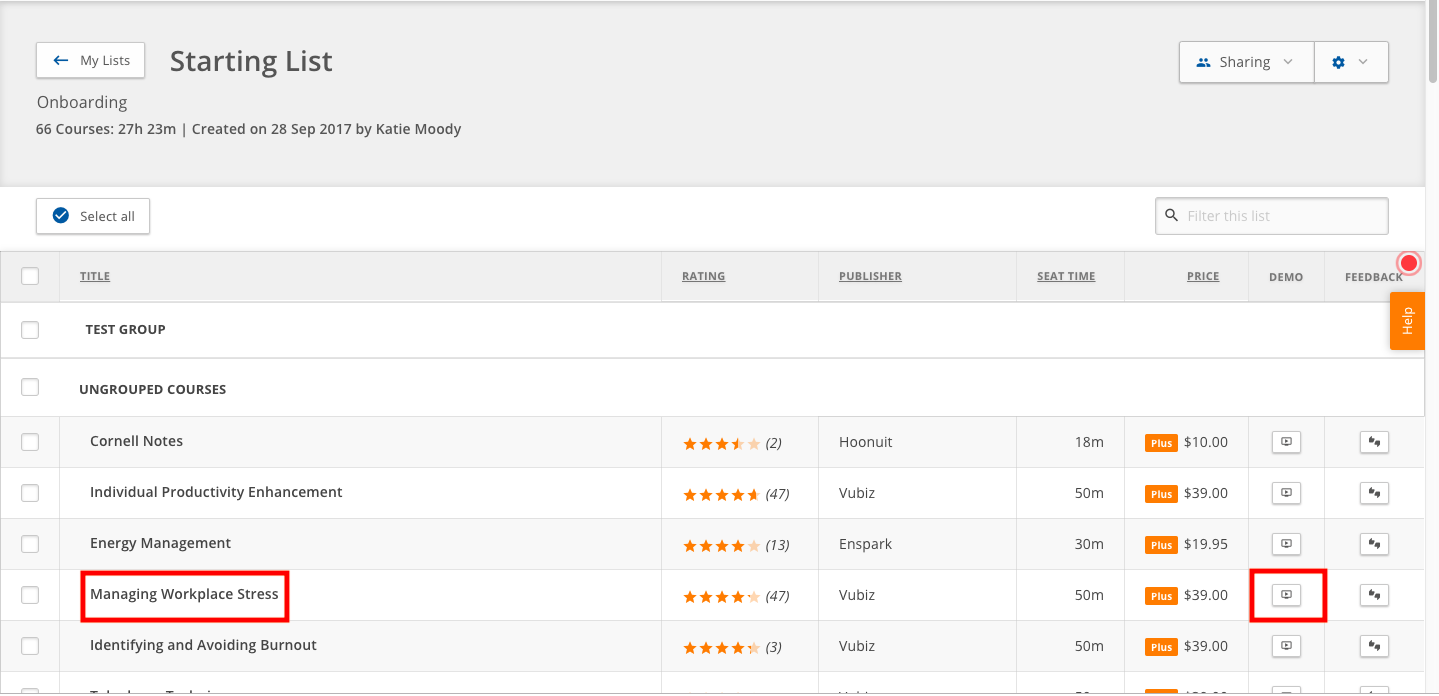 The "play" icon will start the course preview immediately.
Clicking on the name will slide out a course summary on the right side of the page. If you would like the demo the course here, just select the "Course Demo" button at the top of the page. This will allow you to preview the course!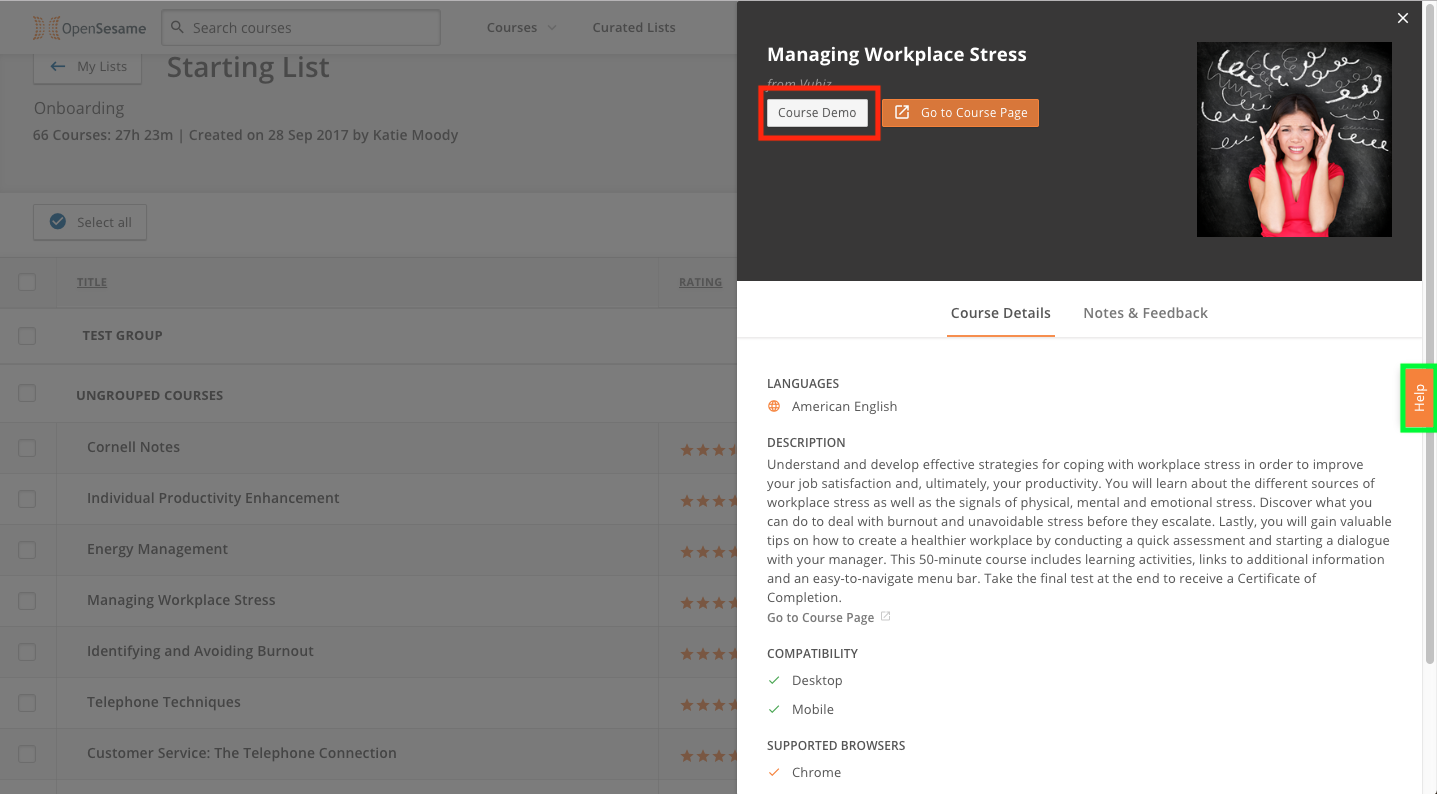 If you run into any trouble taking these steps or viewing the demo, please click the orange "Help" button on the far right side of the page (highlighted green in the above screenshot). This will open a window to allow you to either chat with or email OpenSesame Support for assistance.