First, head to your Lists when logged in to the OpenSesame marketplace within your LMS. You can find this by clicking the account name at upper right and selecting "Lists":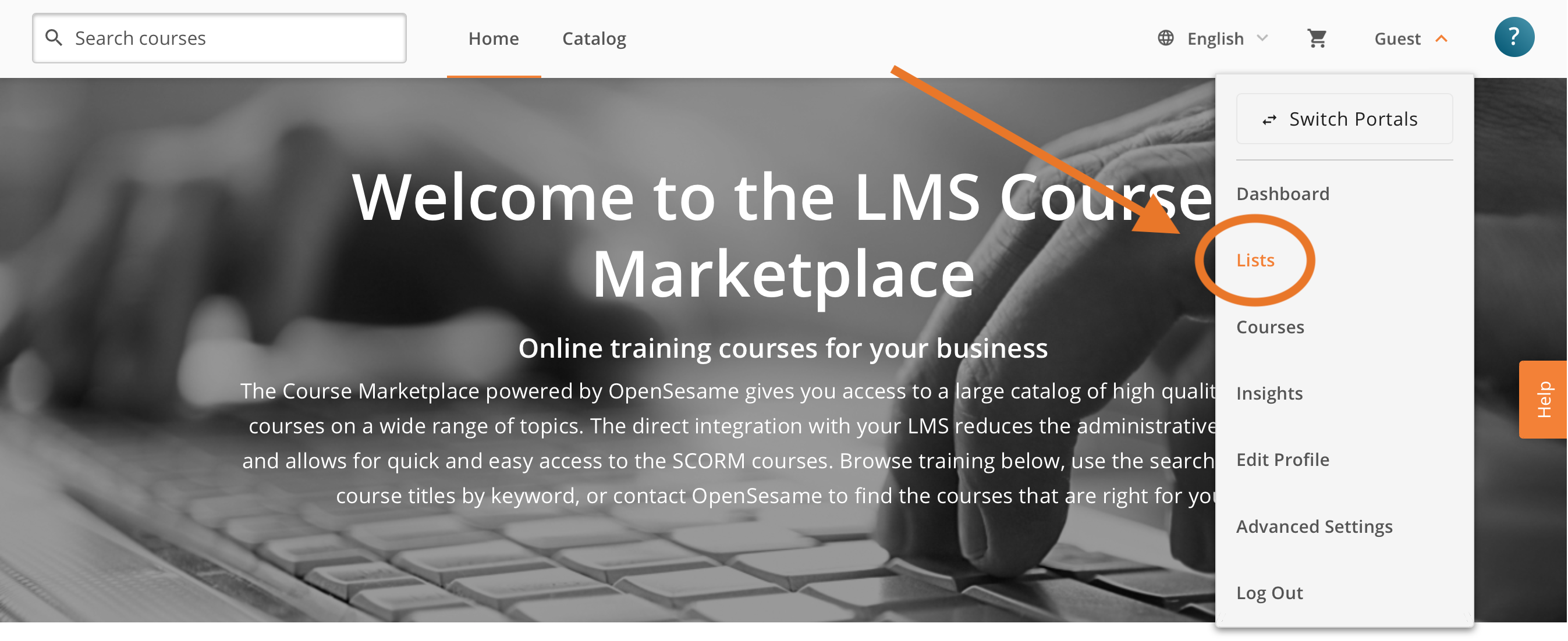 From there, click on the title of the List with the courses you want to add:

Click the box to the immediate left of a course's title to select specific courses to send. To select all courses, simply click the top box: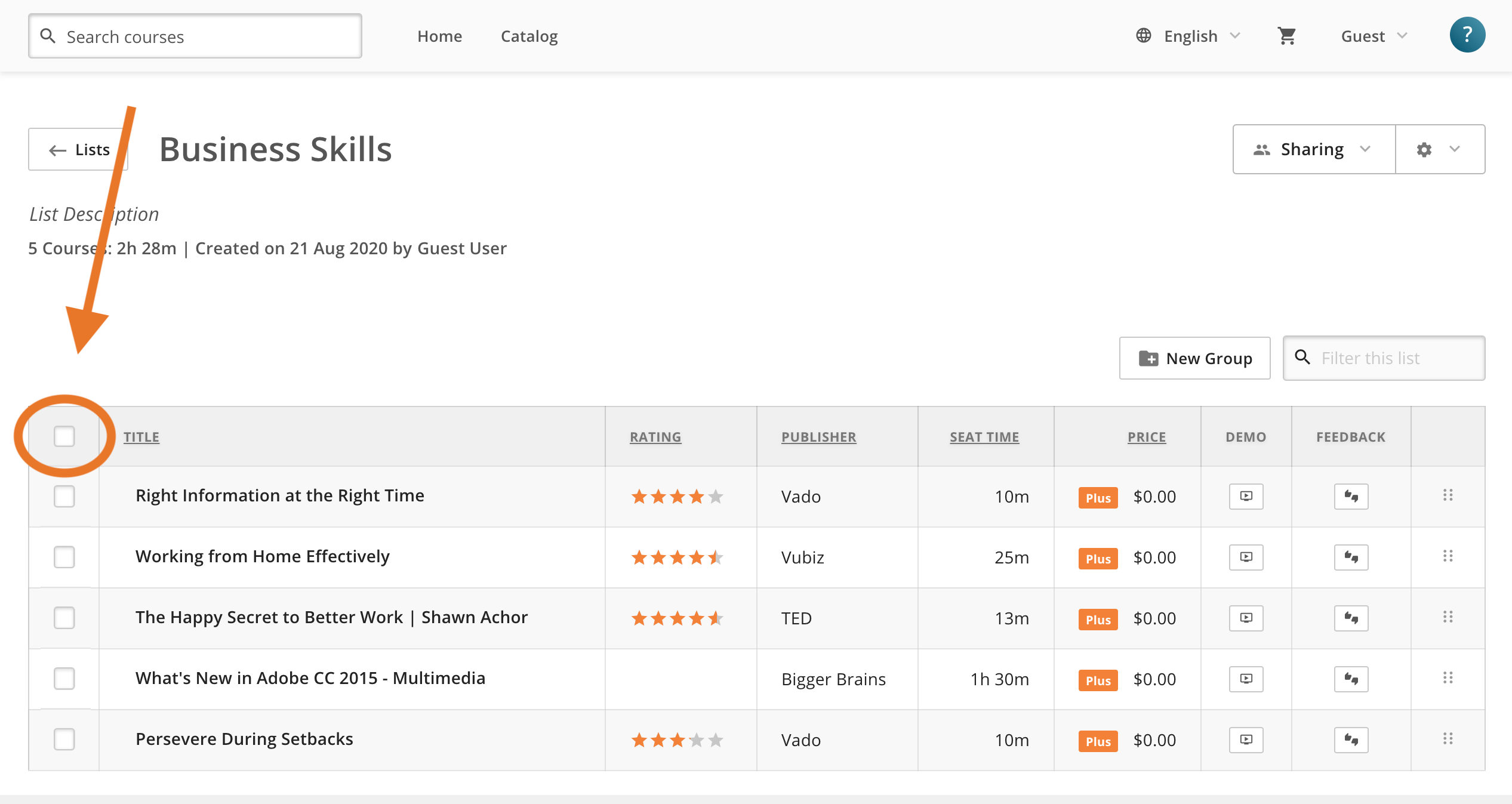 As soon as any course is selected, you'll see a couple buttons appear:

Click the "Select for LMS" button to add content to the Courses dashboard for sending. A reminder of the next step will appear: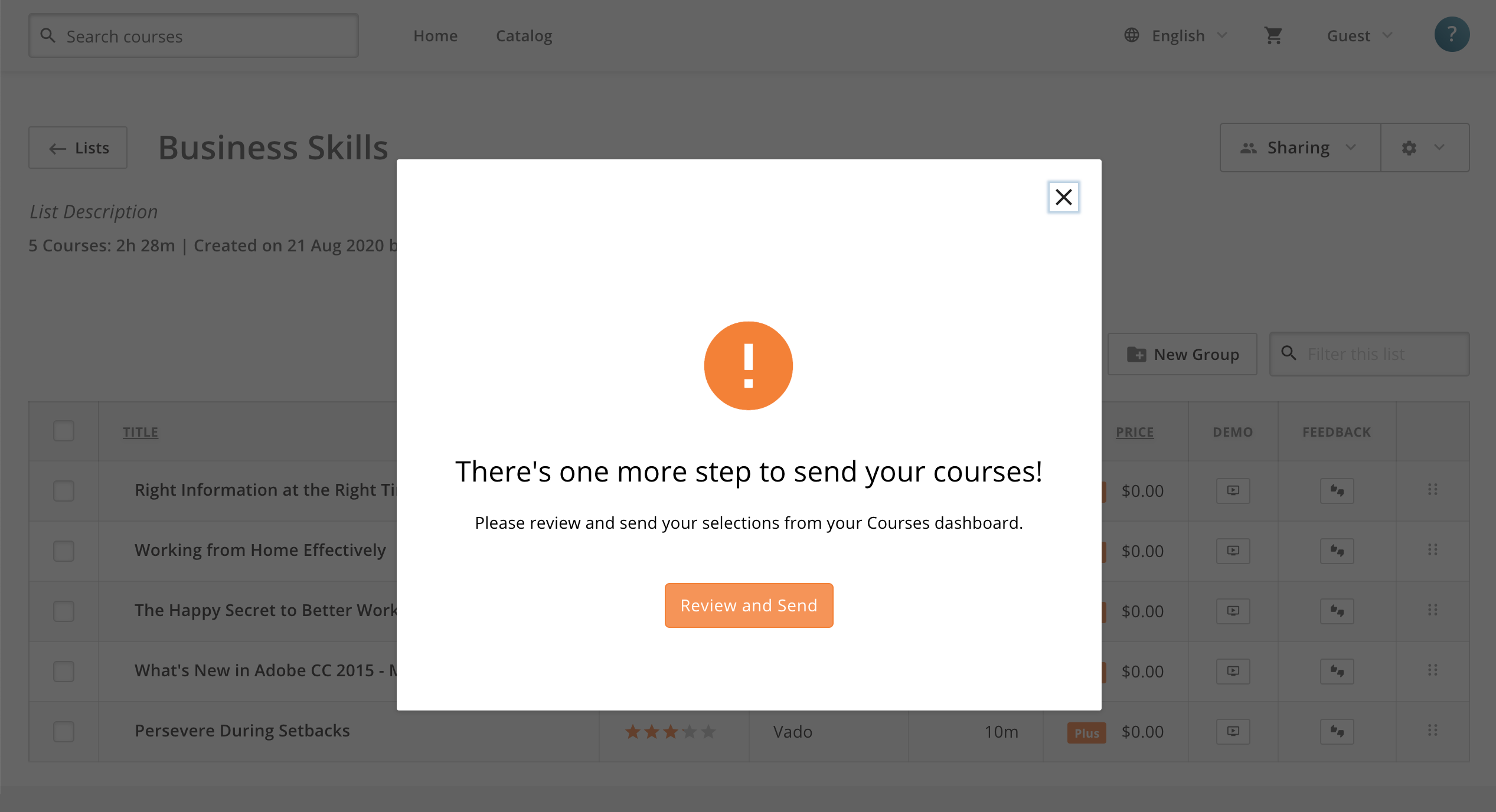 Note: If you see an error message instead, please confirm that you have at least one license for each course you wish to send.
Click that button to navigate to the Courses dashboard. You will automatically land on the Pending tab: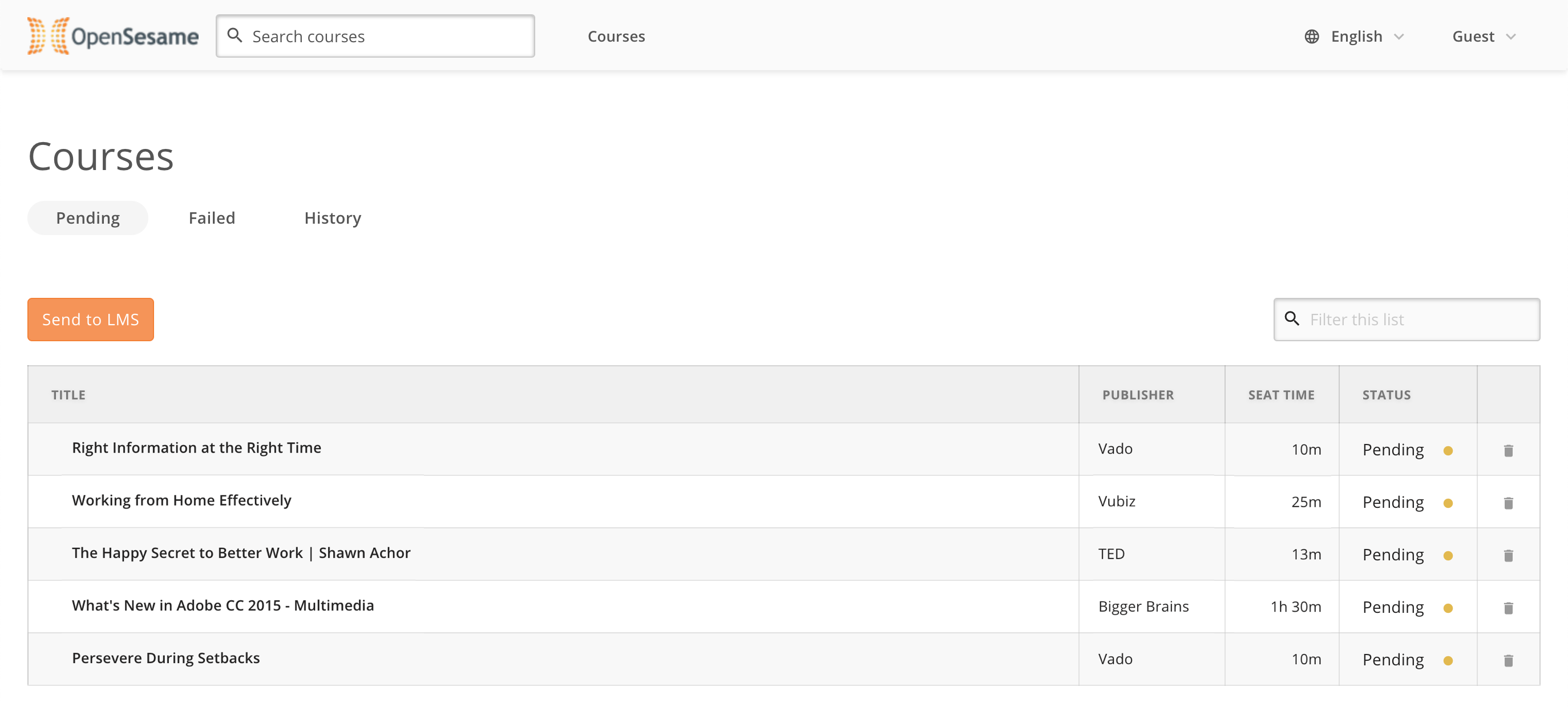 All courses will have the "pending" status until sent to the LMS. Once sent, they will appear in the History tab. The trash-can icon at right allows you to remove any courses you decide not to send.
Note the "Send to LMS" button at left:
Please click it whenever you are ready to proceed, and this will send the courses to your LMS.
Note: If your LMS is SAP SuccessFactors, your courses will remain in the Pending tab—and will not appear for import—until the next time the OCN APM runs. Once it runs, they will move to the History tab.
If you have further questions, our Support team is here to help via email at support@opensesame.com or via live chat and phone. Feel free to reach us at (503) 808-1268, ext. 2, or at +44 203 744 5541 in Europe.