Note: Once course files are downloaded, the steps to upload them will vary, since every Learning Management System has its own upload process.
For uploading steps, please reach out to your LMS contacts for best practices or refer to your LMS's documentation.
Lists offer a handy way to download multiple course files for uploading to your Learning Management System (LMS).
If you prefer videos, here is a walkthrough of the download steps:
Note: Again, since each LMS has its own method for uploading course files, this guide is limited to the download process.
First, log in to www.opensesame.com and then choose "Lists" from the account menu at top right:

Next, click the title of the List you want to download: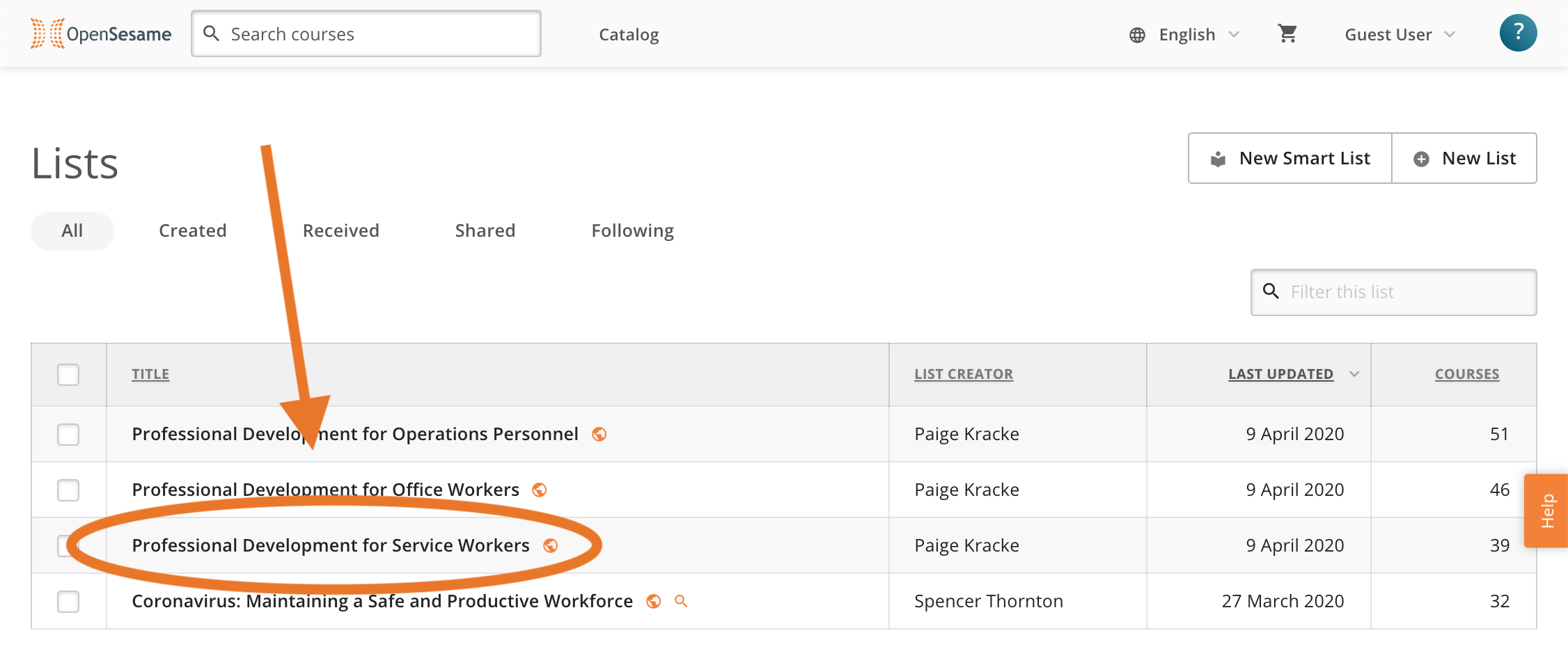 From your List, select any course(s) you want to download, or click the box at top left to select all of them: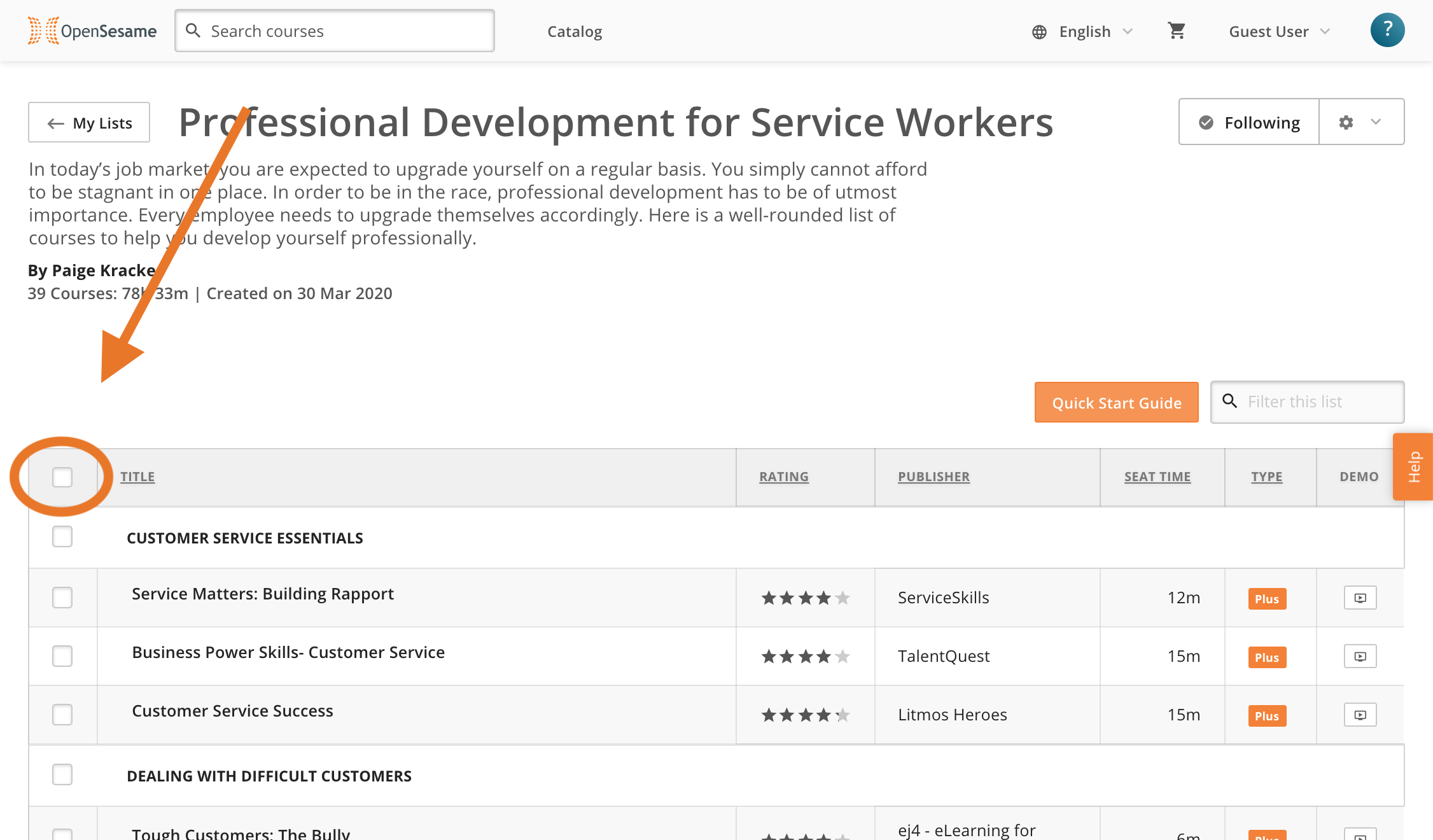 Note: In order to successfully download a course's package you must have at least one active seat license for it.
As soon as any course is selected, you'll see a "Deliver Courses" button appear: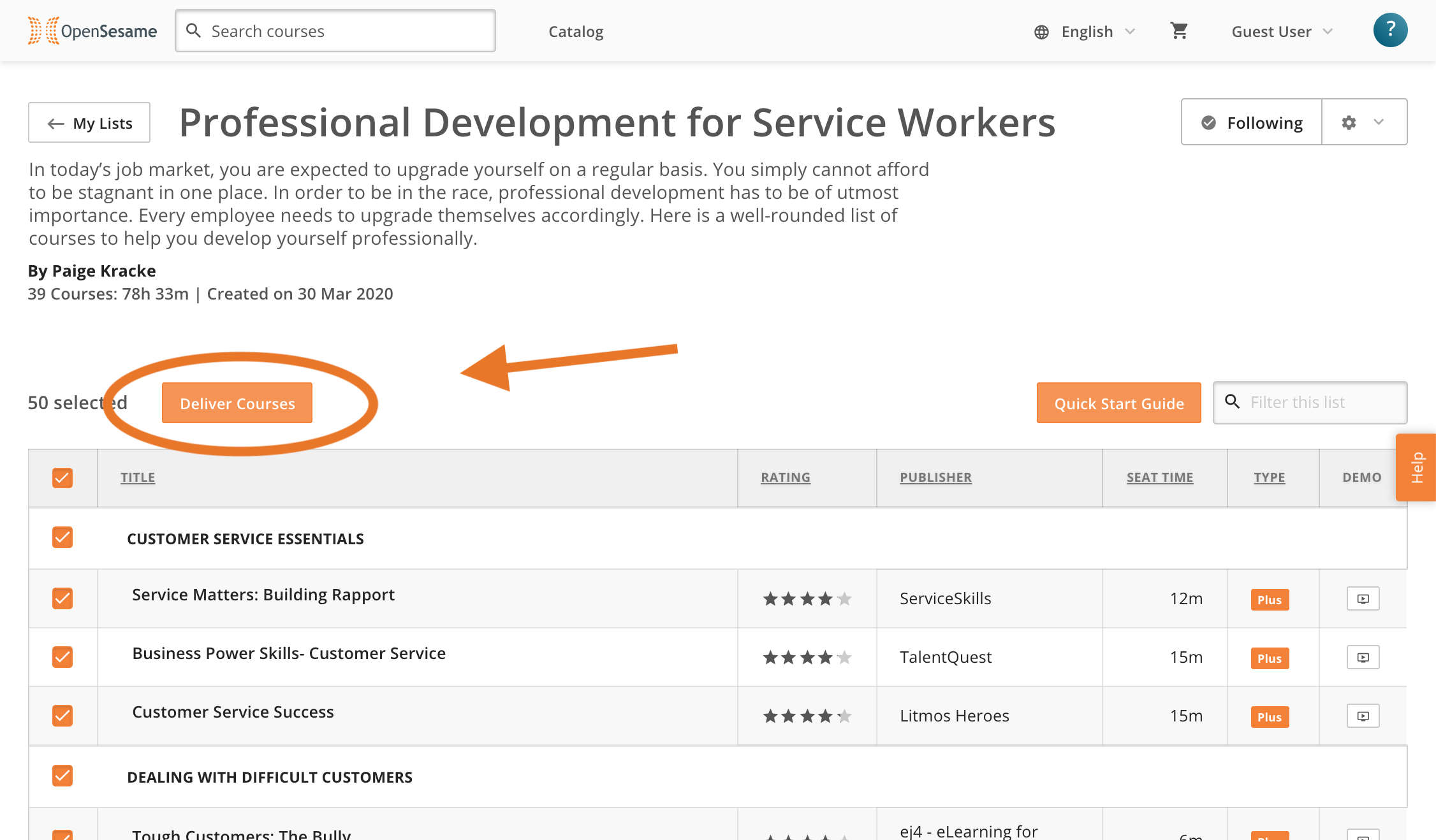 Click it to reveal delivery options. From here, choose "Download SCORM or AICC packages for your LMS":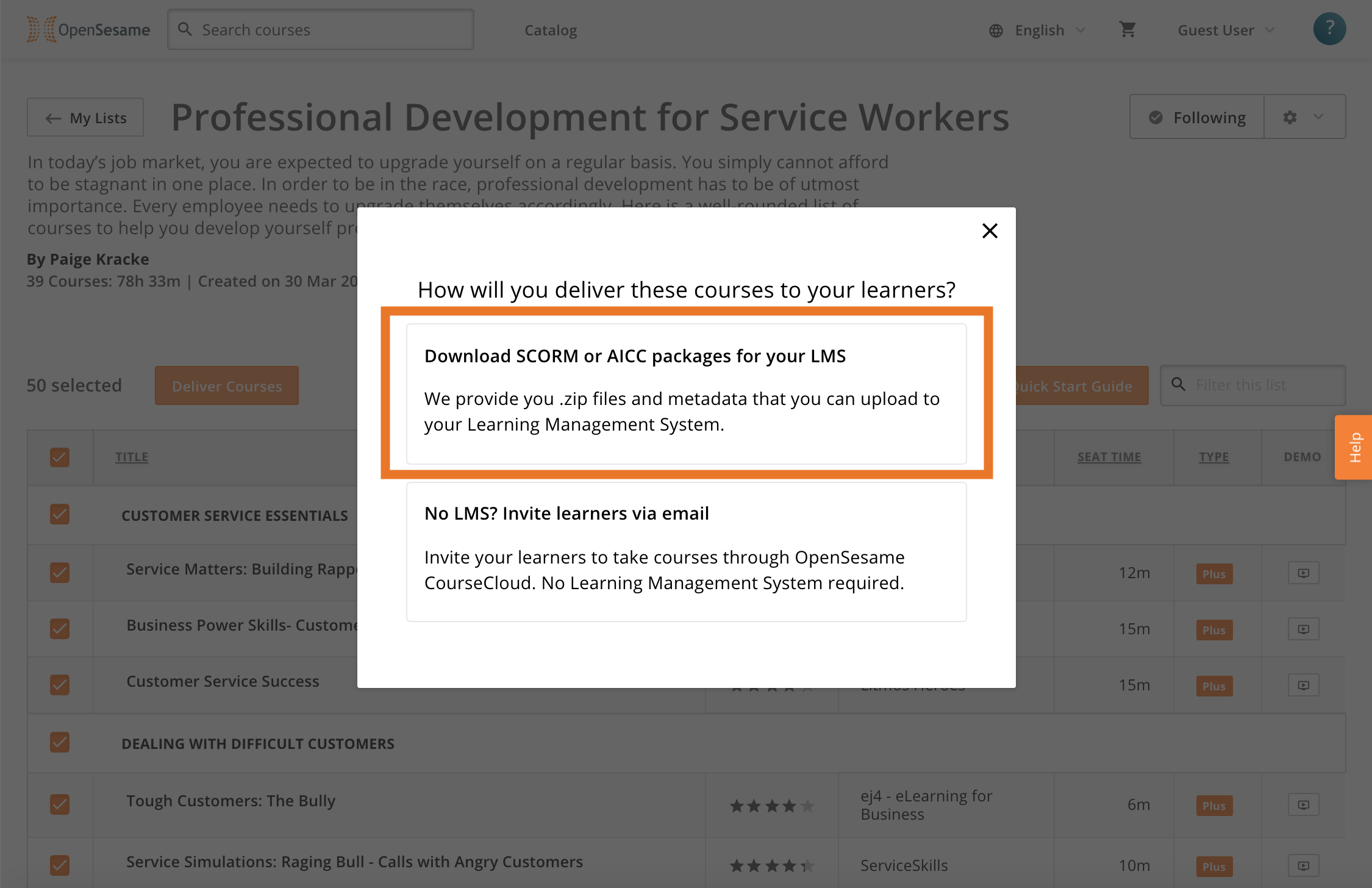 Note: The file type you'll receive is determined by your account settings. The default is a SCORM 1.2 package. If you need AICC files instead, please see the video at the top of this page (the 0:56 mark) or check out this article.
Once you select this delivery option you will briefly see a progress bar as your request processes: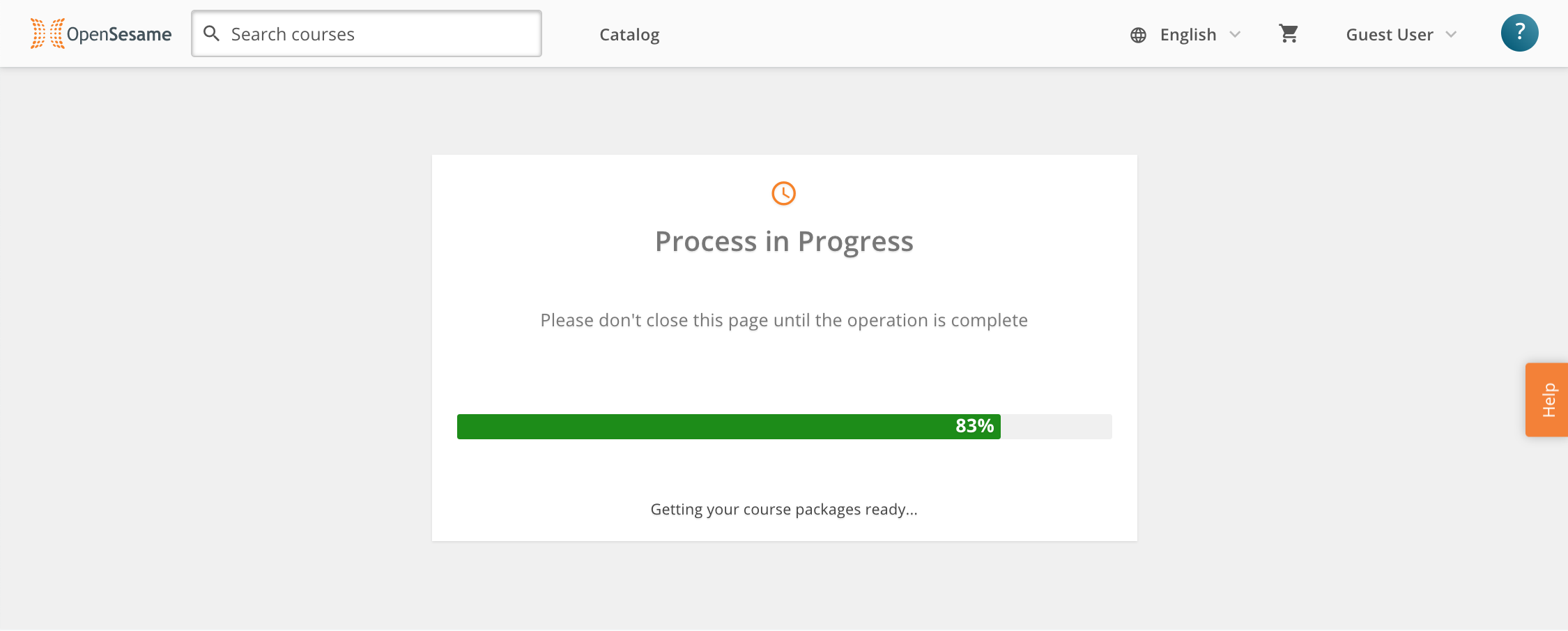 Once that bar fills in, you will see a green confirmation message, return to the List, and then a zip package will download to your computer. Here is how that displays on a Mac: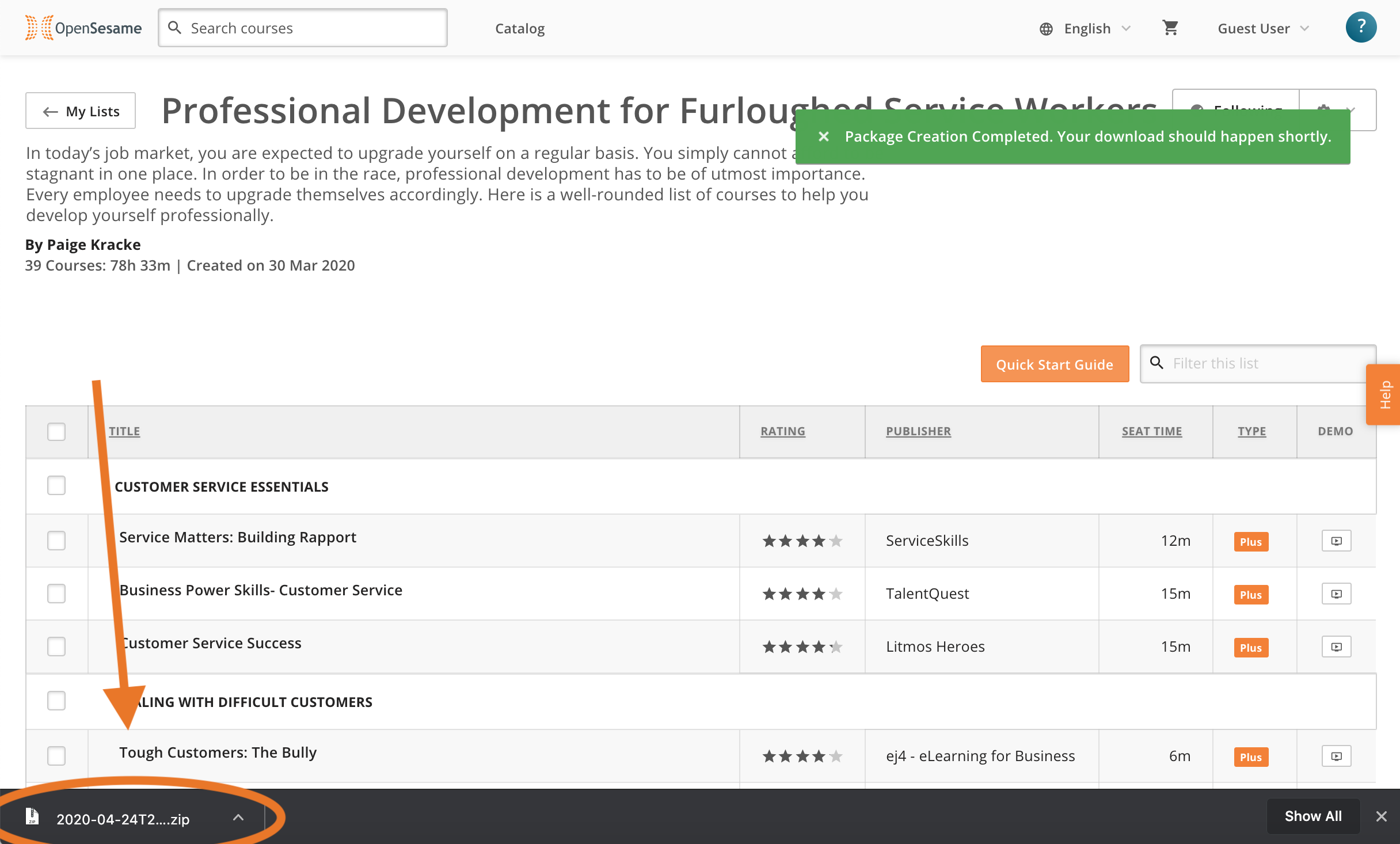 Note: If you see an error stating that you do not have an active license to a course, please double-check whether your organization has purchased seats for it.
If you believe a course should have licenses available, and your company has multiple OpenSesame accounts, please confirm that you are logged in to the one with licenses. And if problems persist, let us know at support@opensesame.com—we'd be glad to assist!
Next, locate the zip package in your computer's downloads. Here is how our example displays on a Mac. The title of the zip will begin with the date of your download: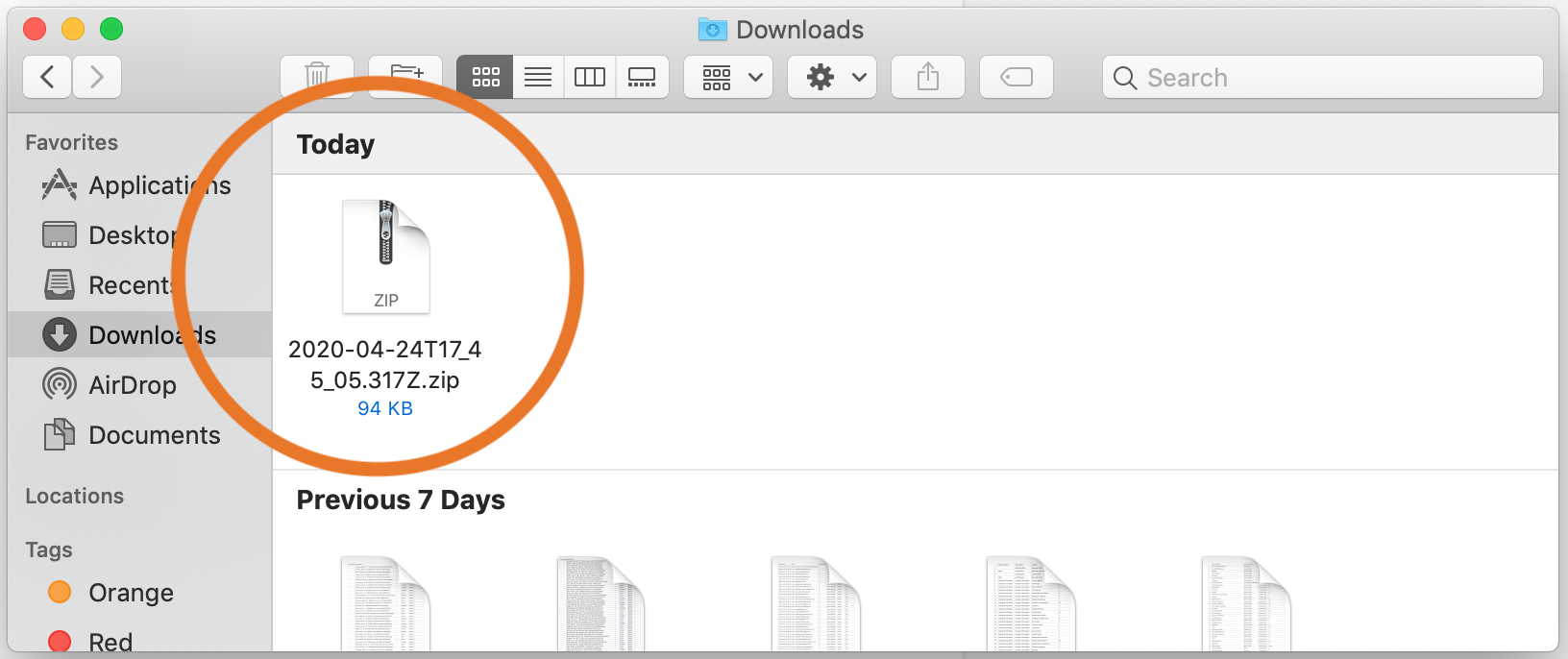 Before uploading files to your LMS, please unzip this "parent" package a single layer. If uploaded as-is to an LMS it will not work, as it contains the individual course zips, a file of their metadata (titles, GUIDs, descriptions, etc.), and a ReadMe.
Upon unzipping we get a folder. Note that the tiny size of the parent zip (94 KB), even though it contains dozens of course files, is thanks to our patented delivery technology: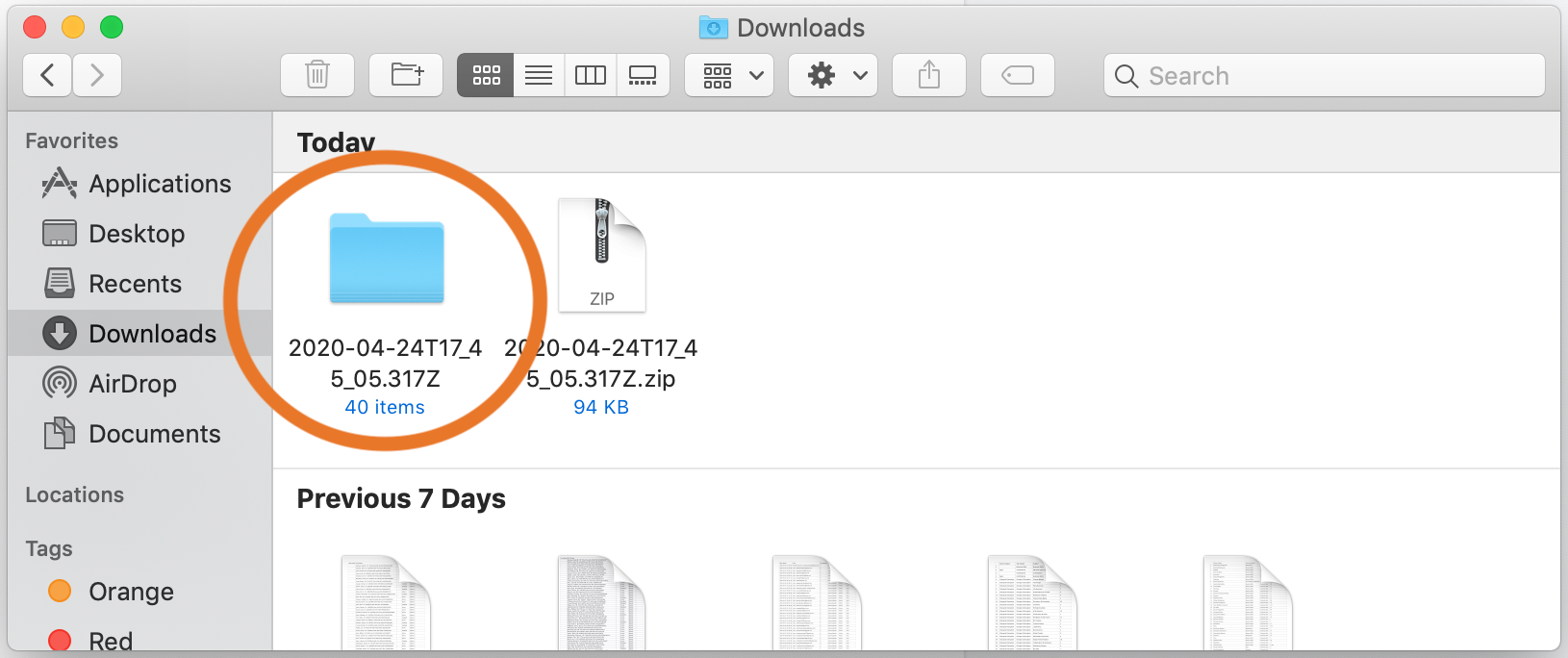 Within this folder we find the individual course files (identified by GUID), a metadata report, and a text file with general instructions on adding these zips to an LMS. Please do not unzip these individual course zips—they must remain zipped in order to work.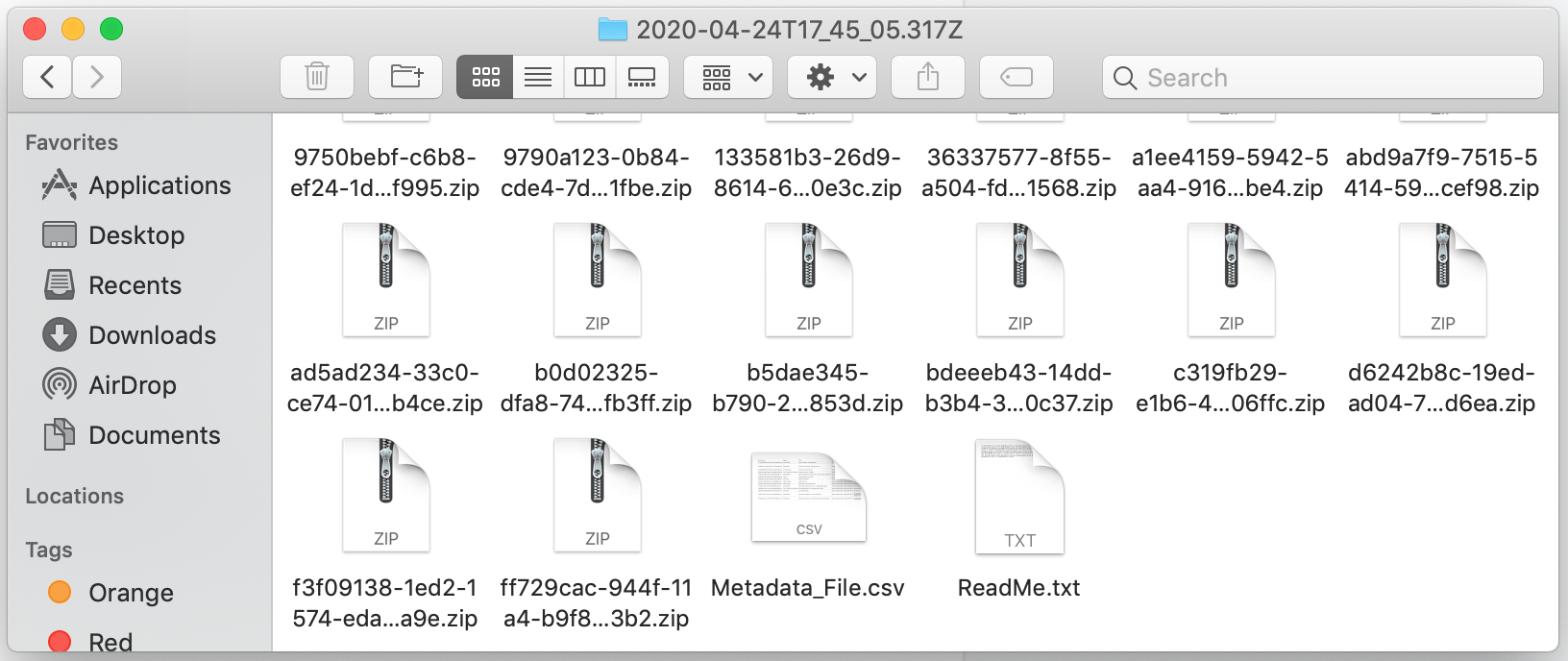 From here, the steps to upload course files to your Learning Management System will vary based on your LMS. Most LMS platforms allow the uploading of a single course or multiple courses in bulk.
As there are hundreds of different Learning Management Systems, we recommend that you reach out to your LMS contacts for best practices as needed, or refer to your LMS's documentation.
If you experience problems with the file-download process, our Support team is here to help via email at support@opensesame.com or via live chat and phone. Feel free to reach us at (503) 808-1268, ext. 2, or at +44 203 744 5541 in Europe.