Note: The below describes our limited-access content delivery platform for early adopters. If you are not an early adopter, please see the section on CourseCloud Legacy.
To update an individual user's account details, the first step is to locate them. Log in to your Learning Administrator account, select Admin Tools at left and then the Users tab:

Click Edit users: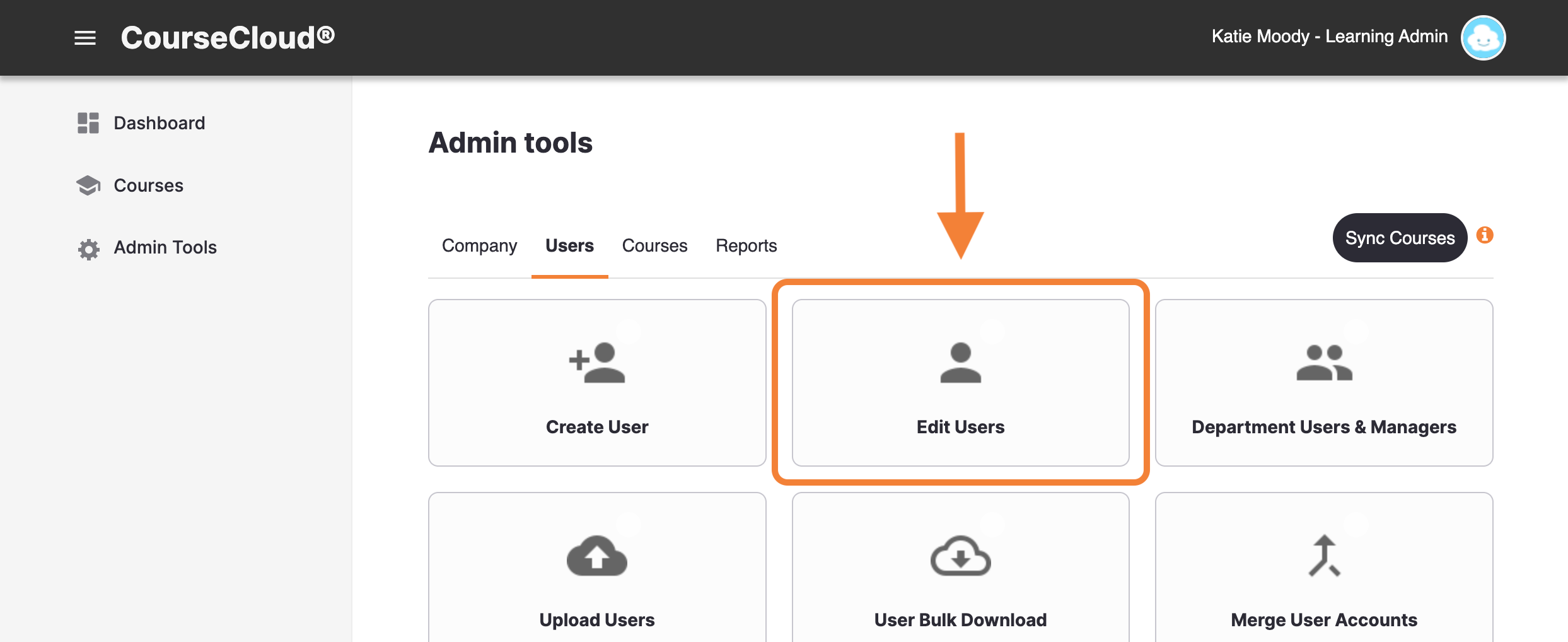 Use the filtering and sorting tools as needed. Once you've located your target user in the table of results, click their User controls button at right and select Edit from the menu that appears:

This will open their account details, which may look familiar: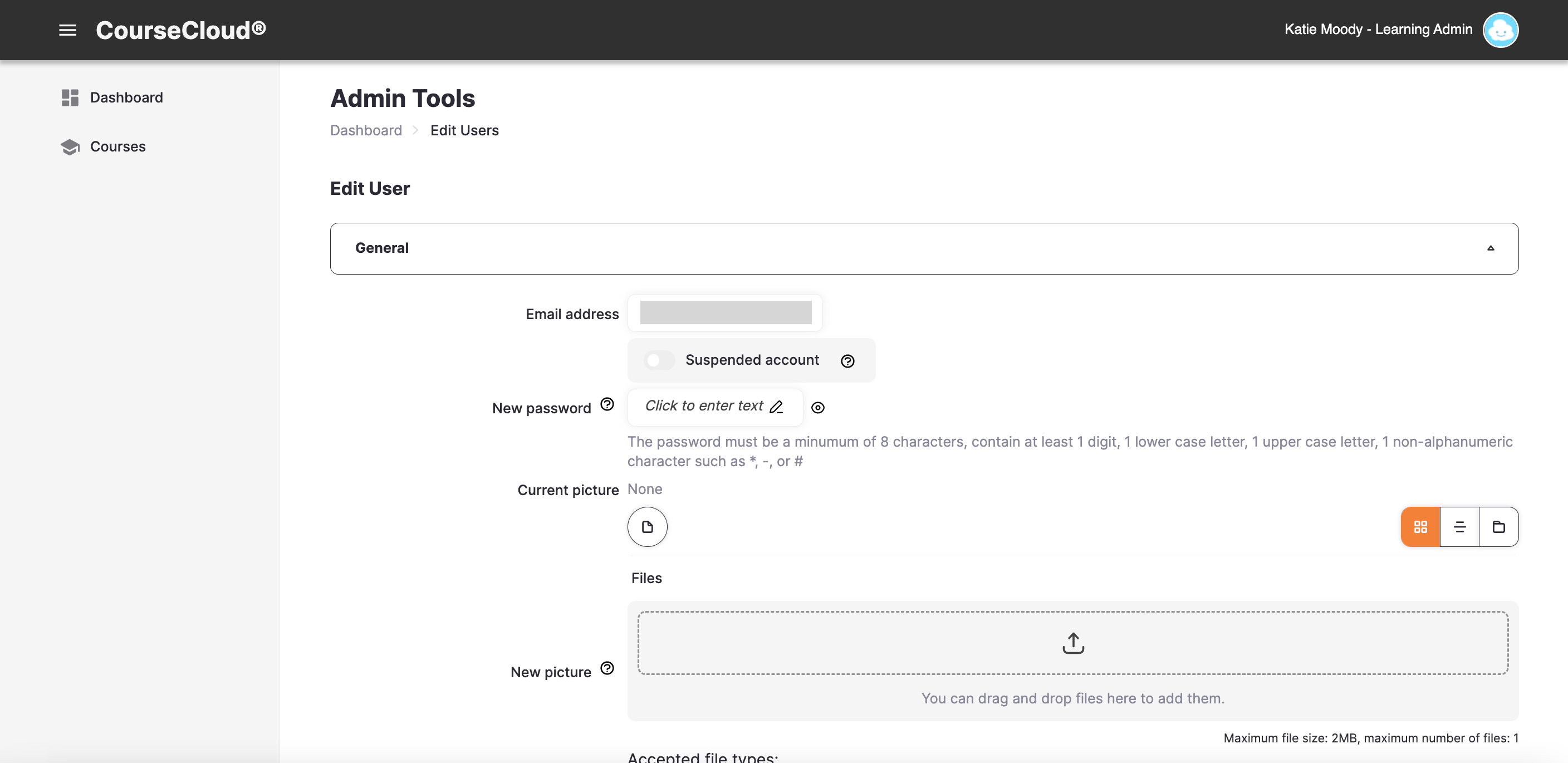 These are the same fields seen in your Learning Admin profile (and detailed here), with two exceptions: the Suspended account toggle and the New password field.
If you edit the Email address field, remember that CourseCloud uses email addresses to identify unique users and assign each one a specific OpenSesame seat license. (For that reason, users with the Learner role cannot update their own email address.)
If the user you're editing has already launched OpenSesame courses in CourseCloud, or they have OpenSesame courses currently in progress, please be aware that by changing their email address they would be seen as a brand-new learner to OpenSesame. As such they would occupy a new OpenSesame seat license with their next launch, and they would be unable to retain any progress tied to their previous email address.
After the Email address field are two fields unique to the Edit User page:

The top toggle can be used to suspend a user's account. This will prevent them from logging in to or receiving any further messages from CourseCloud.
Note: If a user has already occupied an OpenSesame seat license by launching an OpenSesame course, suspending them in CourseCloud will not reclaim that seat. They will continue to occupy it until the end of the license's term.
The New password field allows you to assign a specific temporary password. For greater security, the user will be prompted to change it when they next log in.
The remaining fields operate as when updating your own CourseCloud profile. Once you are satisfied with the changes, click the Update profile button to save them.
If you have further questions, our Support team is here to help via email at support@opensesame.com or via live chat and phone. Feel free to reach us at (503) 808-1268, ext. 2, or at +44 203 744 5541 in Europe.