Note: The below describes our limited-access content delivery platform for early adopters. If you are not an early adopter, please see the section on CourseCloud Legacy.

To get started with Departments, log in to your Learning Administrator account in CourseCloud. Select the Admin Tools at left, which will automatically open on the Company tab:
Next, select Manage Departments:

Here you'll find your organization's name and parent department, which covers your entire audience. Click the Create department button to add a new one below the parent:

Enter the name of the new department and, if you wish, a shorthand version of that same name. (The latter will appear in dropdown menus.) For clarity, we recommend using the same name for each whenever feasible. Click Save changes: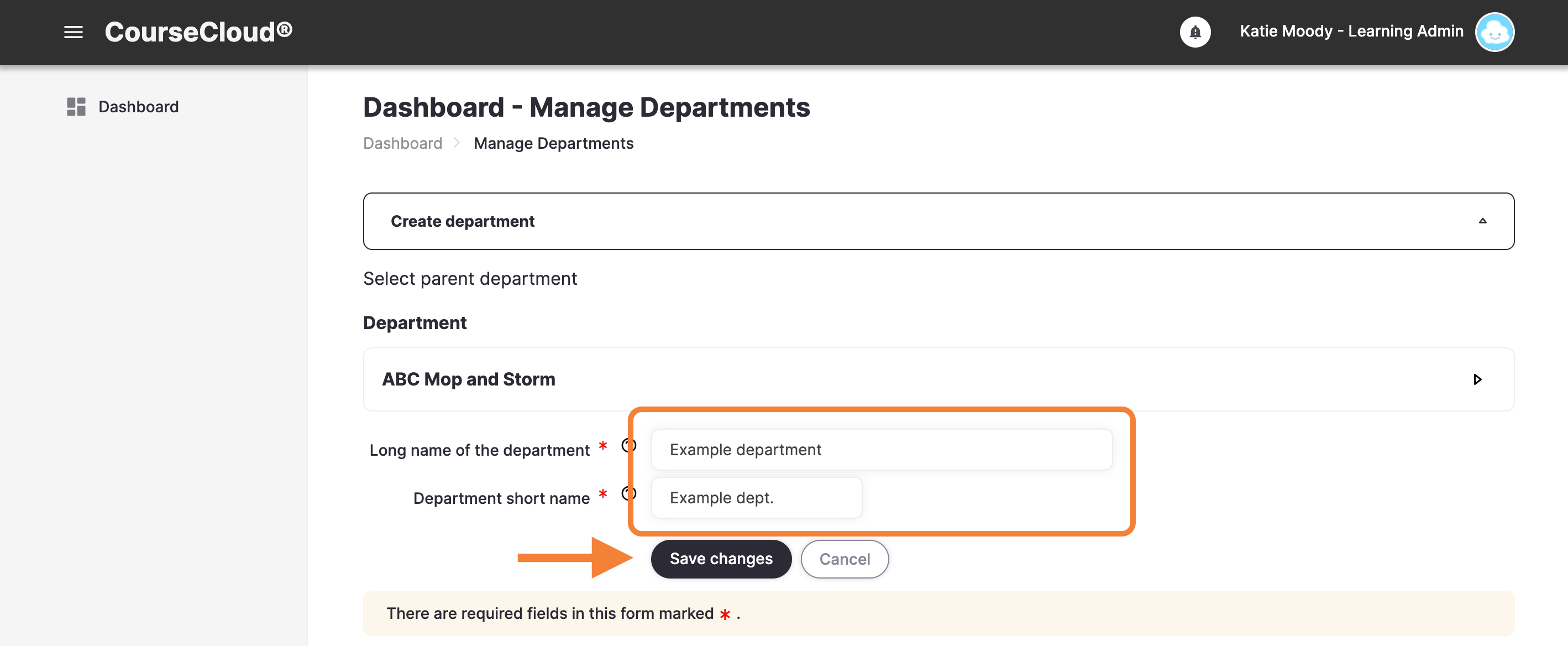 A green success message will appear. To expand the department hierarchy and see the new addition, click the arrow icon at right:
The parent department, "ABC Mop and Storm," now has the new one below it, alongside other high-level departments added previously: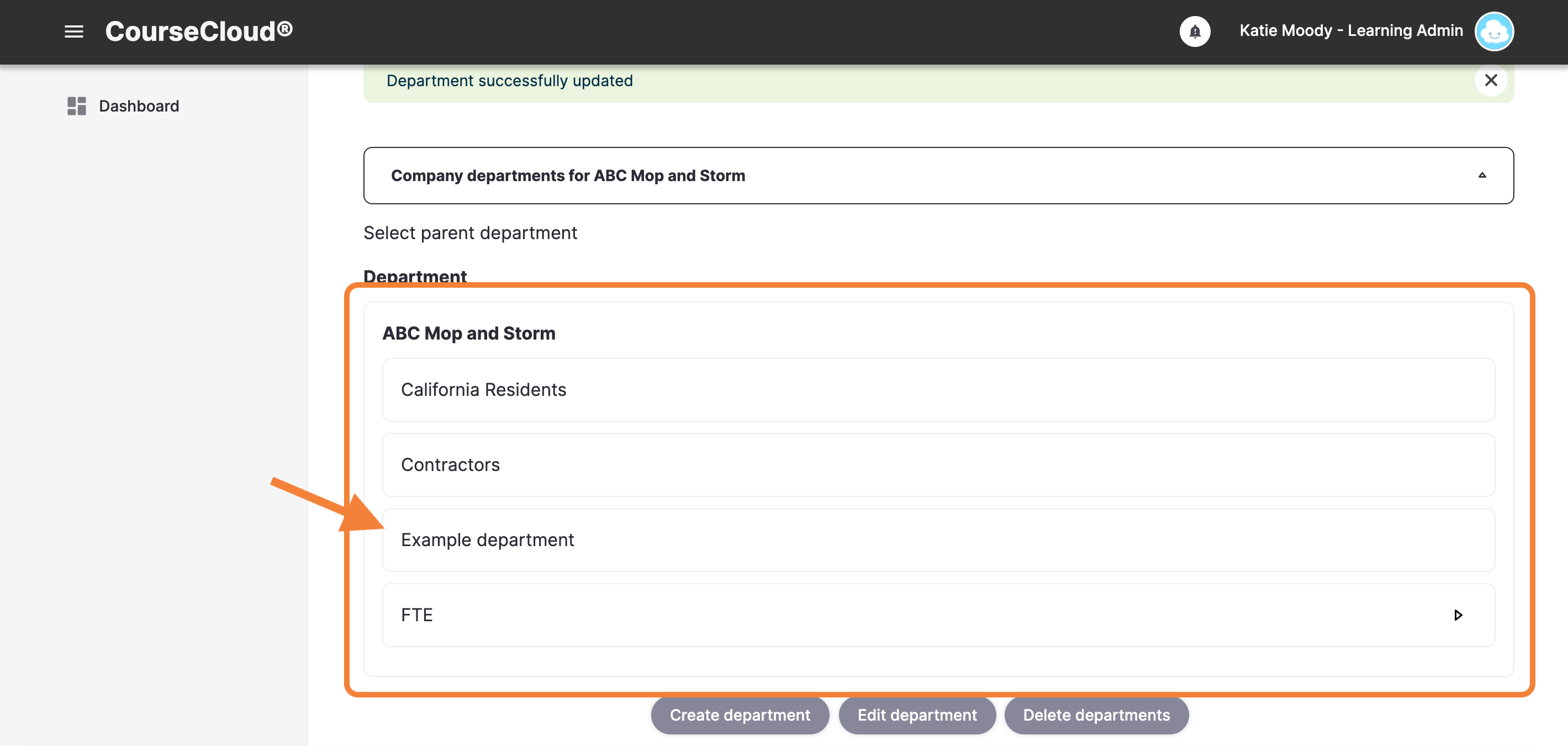 The "FTE" (full-time employee) entry above contains departments of its own, which is indicated by its arrow icon at right. Clicking that icon expands the hierarchy view. To collapse the view, click next to the expanded department's name. (Clicking the name itself will select the department.)
To add a sub-department, expand the view to find your target department and select it before clicking Create department. The bold text will move from the parent department to your selected target: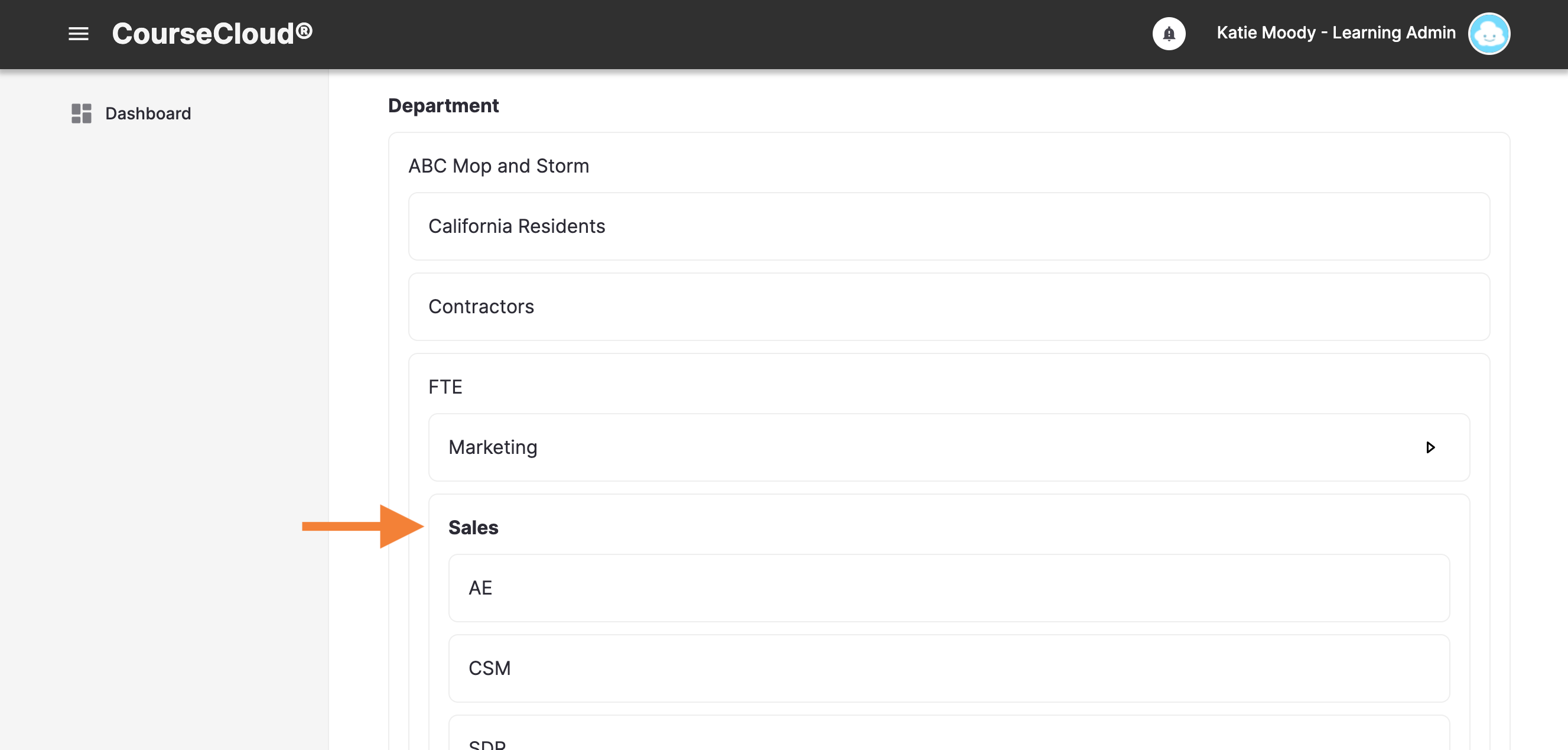 In this example, following the steps to create a department would now add it below the Sales umbrella. CourseCloud supports multiple layers of sub-departments below an organization's parent department.
Once your department hierarchy is in place, you can add learners to existing departments or edit the framework as needed.
If you have further questions, our Support team is here to help via email at support@opensesame.com or via live chat and phone. Feel free to reach us at (503) 808-1268, ext. 2, or at +44 203 744 5541 in Europe.