Note: The below describes our limited-access content delivery platform for early adopters. If you are not an early adopter, please see the section on CourseCloud Legacy.
The CourseCloud logo seen at top left of your dashboard is a default that can be replaced with your own company's logo. This allows you to create a consistent experience for your learners and use CourseCloud as an extension of your organization.
The logo you choose should be a .png image that can resize to fit a 200x40 pixel area. For the best results it should have a transparent background and use a higher resolution (such as 2000x400 pixels). Here is where it will appear: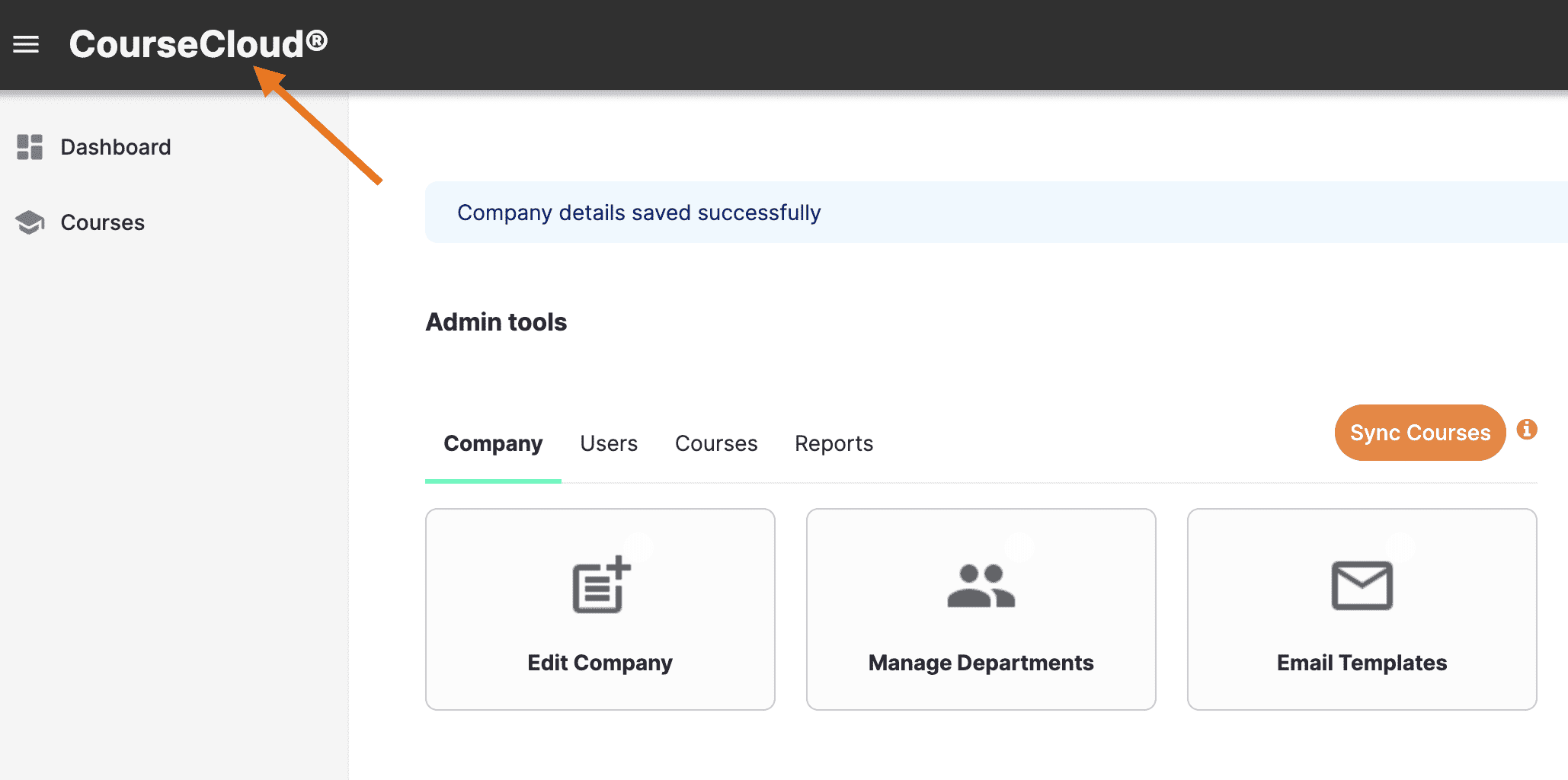 To customize CourseCloud with your logo, log in to your Learning Administrator account and select the Admin Tools at left:

It will automatically open to the Company tab. From there select Edit Company:

From this page, click Appearance to expand your options: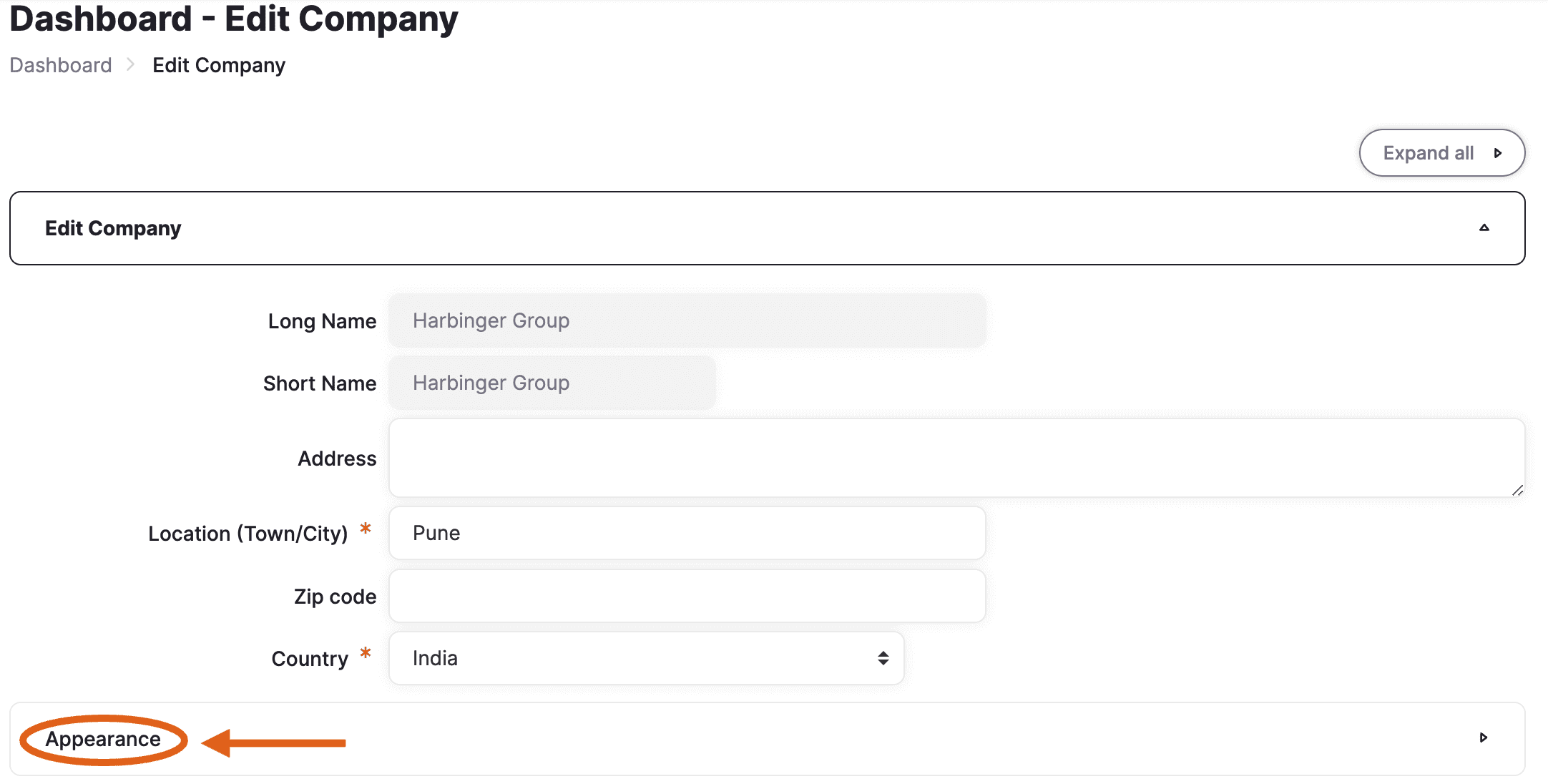 Click the file icon to choose your image from your files. You can also drag and drop your image into the box with the upload icon: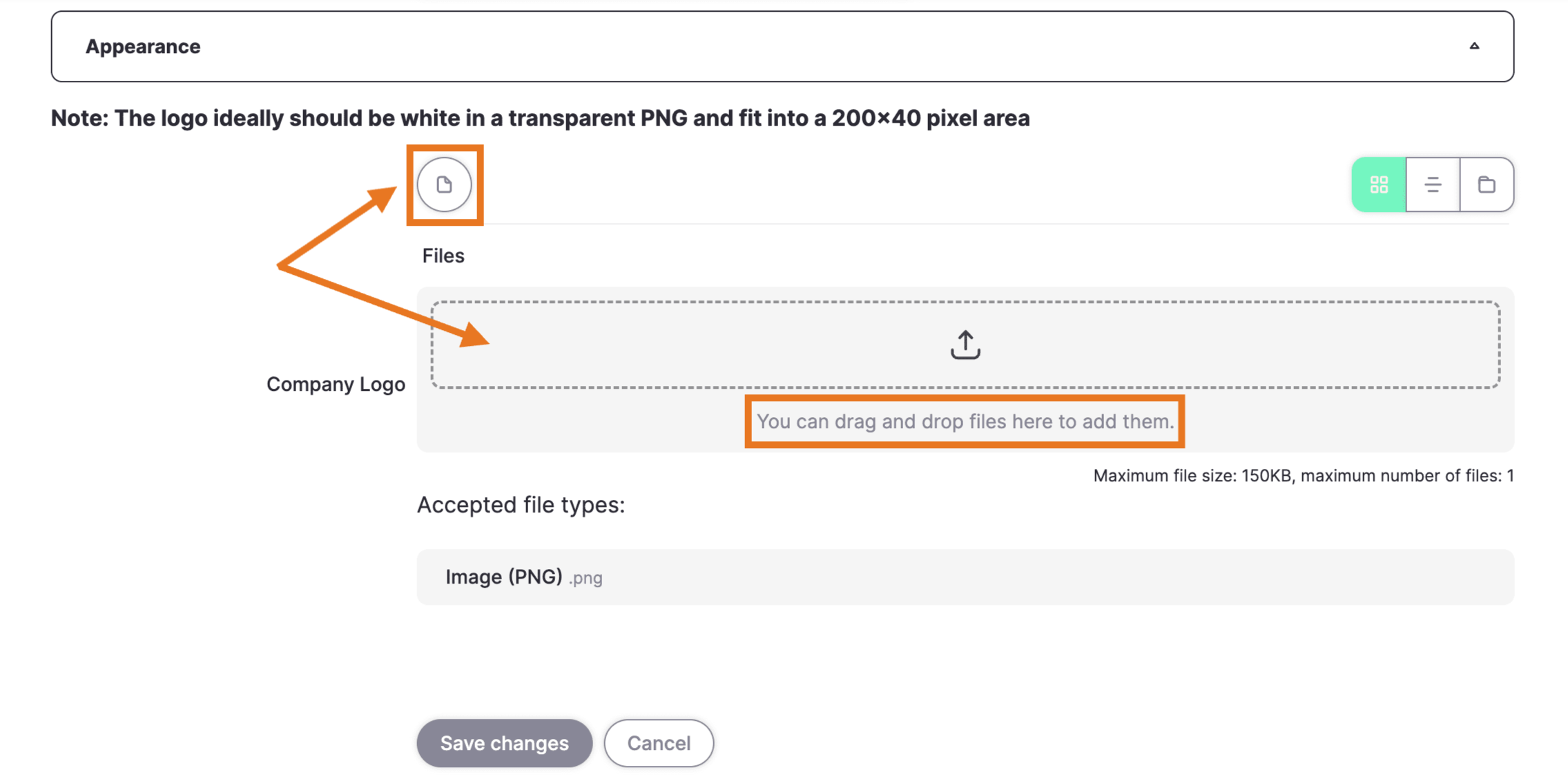 The Company Logo box will show a preview of the image chosen. Click the Save changes button at the bottom of the page to accept this logo and apply it: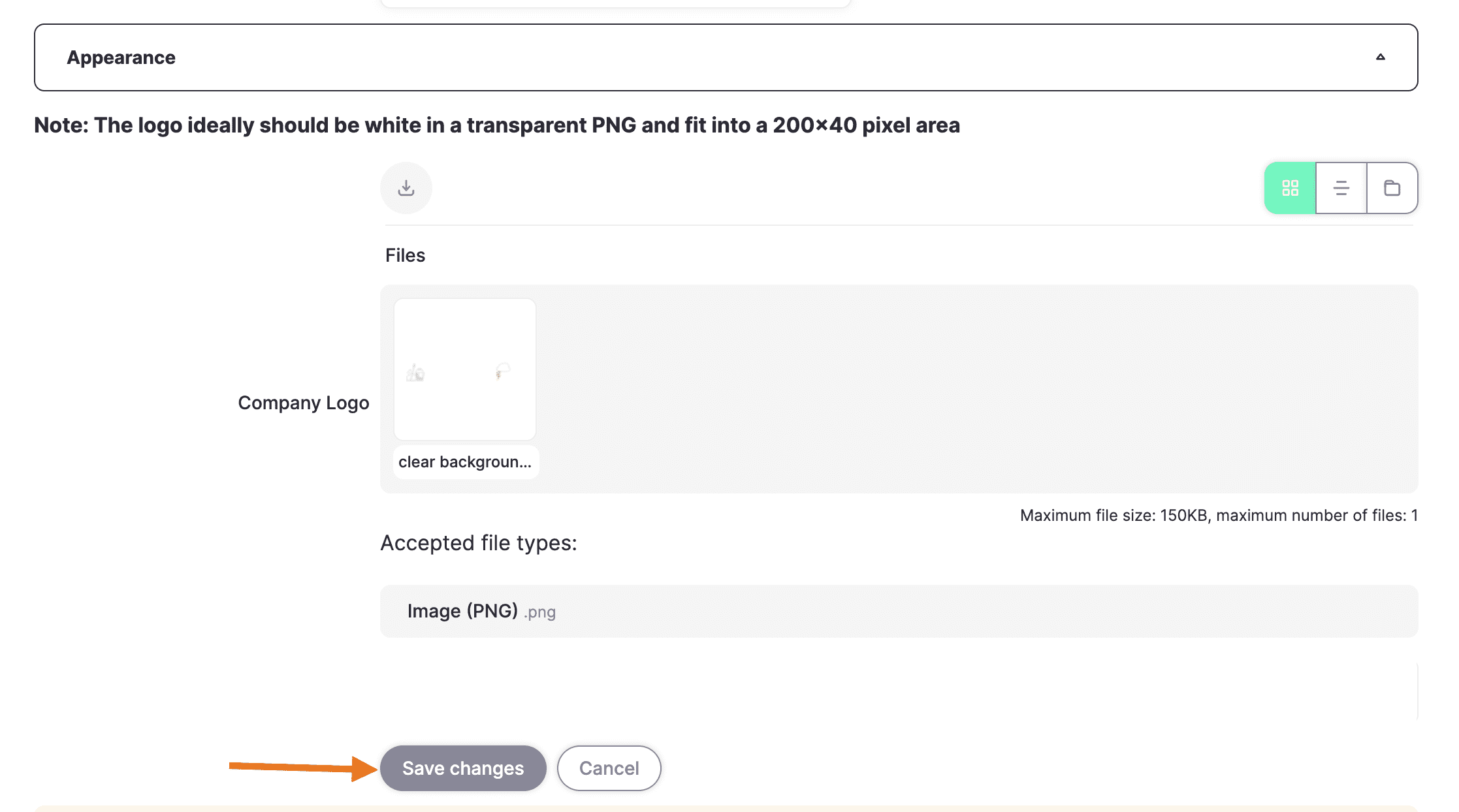 You will be redirected to the Dashboard and see a confirmation message at the top of the page. Your new logo should now appear in place of the default CourseCloud logo: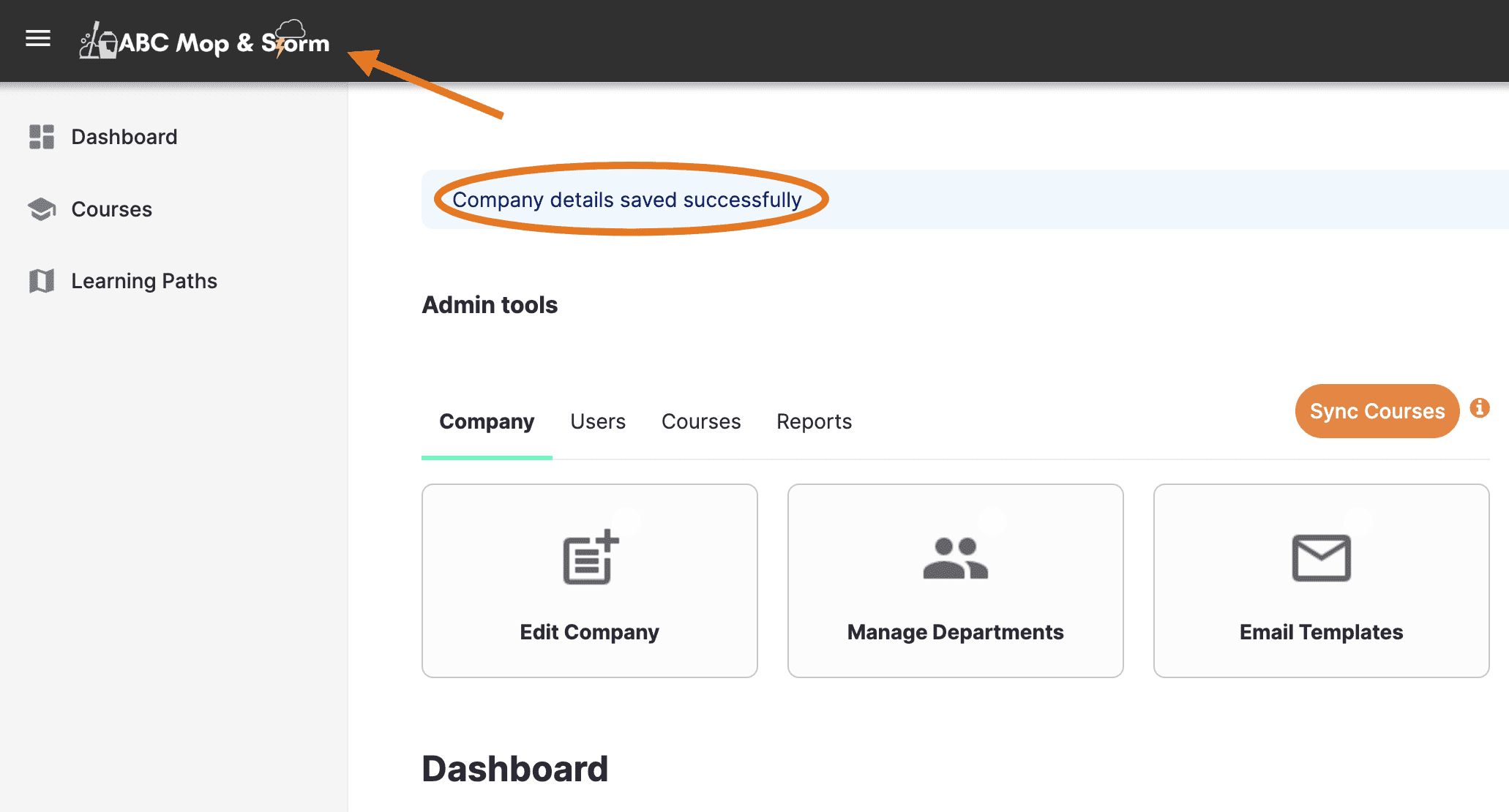 For steps to update or remove your logo, see this article.
If you have further questions, our Support team is here to help via email at support@opensesame.com or via live chat and phone. Feel free to reach us at (503) 808-1268, ext. 2, or at +44 203 744 5541 in Europe.