Invitations to a single course will have the subject "[Admin name] has invited you to a new course" and will look like this: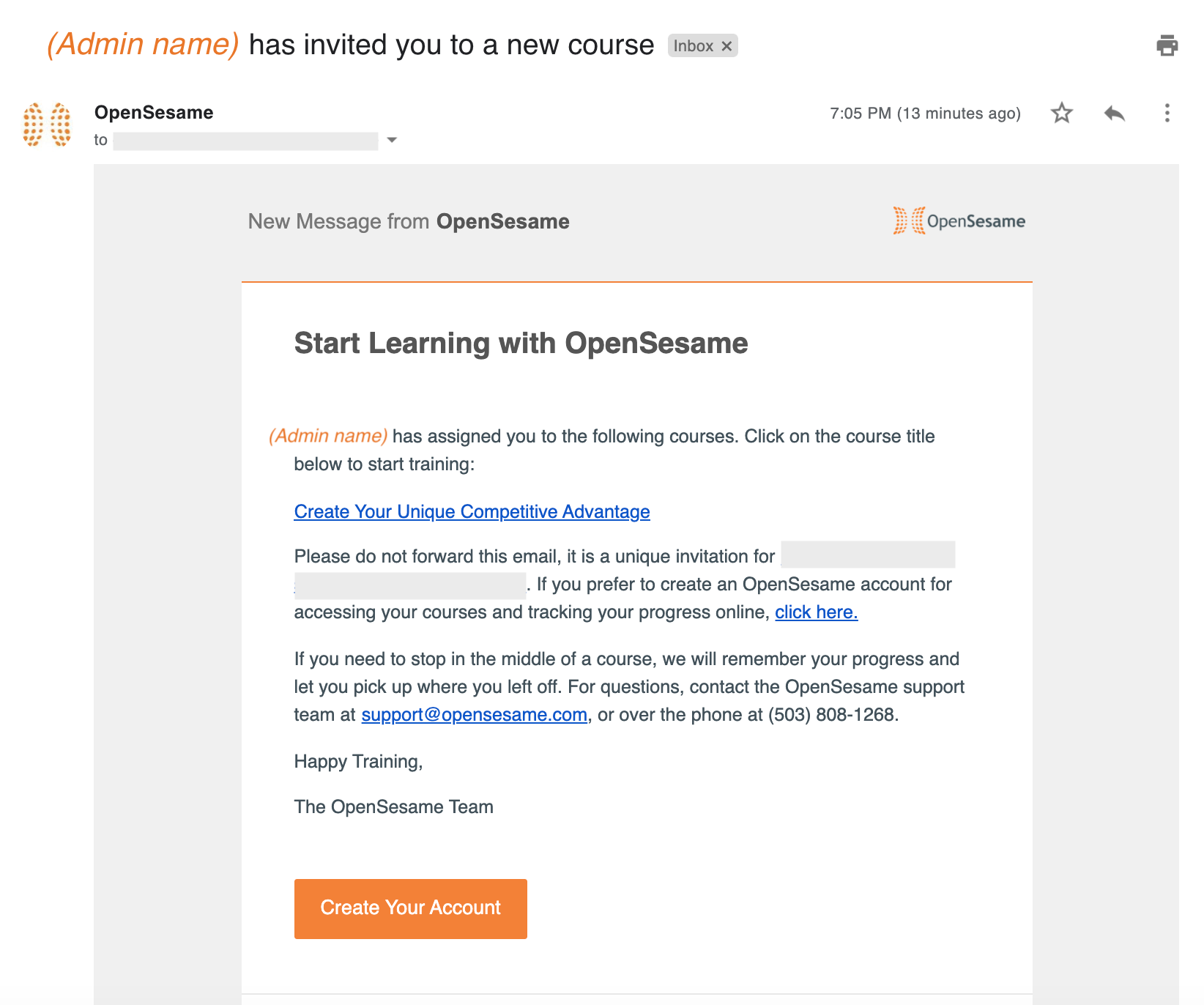 Note: If your email subject reads "You have been invited to take course(s) on OpenSesame," please go here.
If you plan to take the course once and do not wish to create an OpenSesame account, simply click on its title: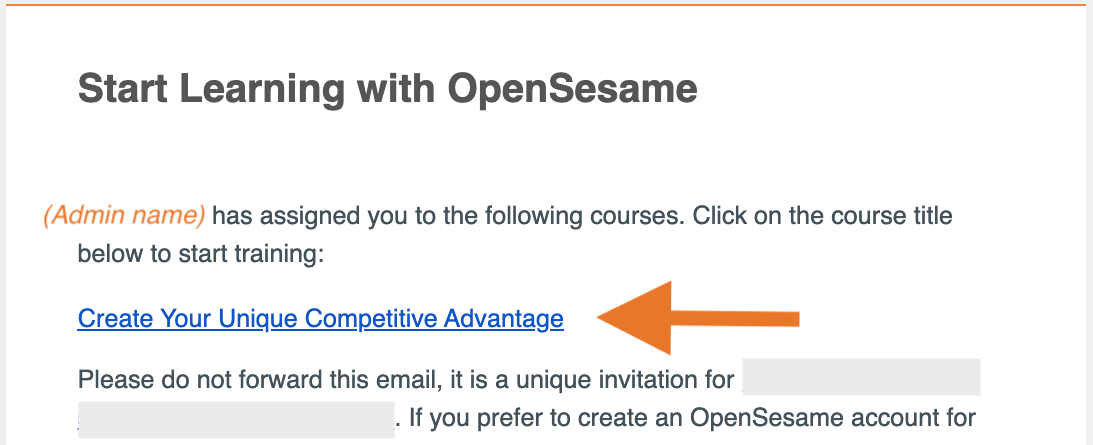 This will launch your course in a new browser tab.
These direct-launch links will eventually expire. After 30 days, clicking one will display an expiration message, and a new email with a fresh, valid link will automatically be sent to you.
If you want to create an OpenSesame account, which provides a convenient way to locate and relaunch training later, click on either of these spots: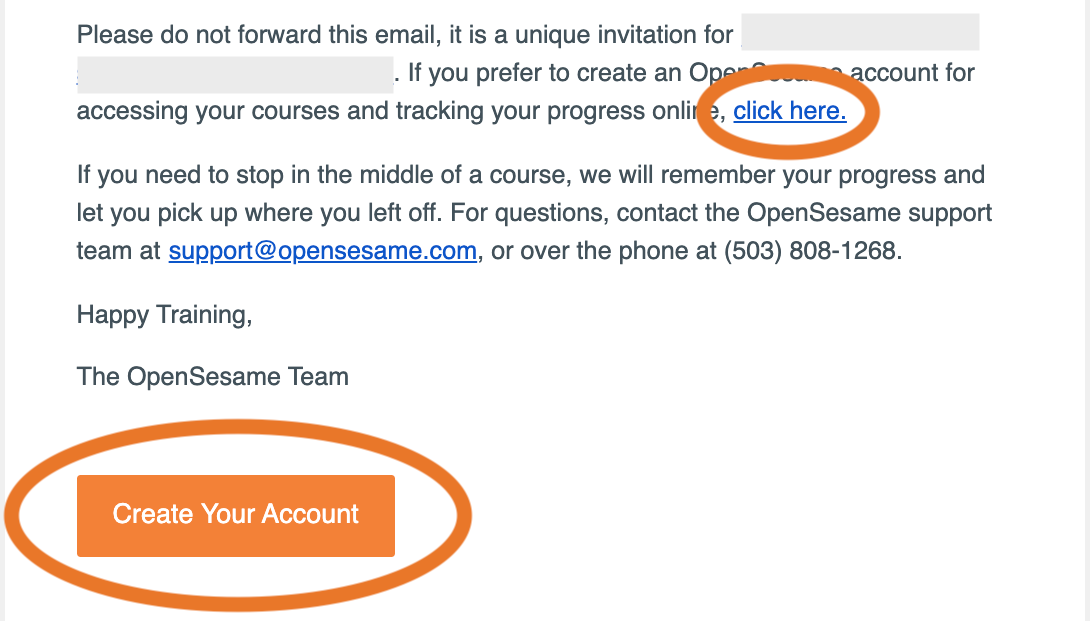 Note: If an OpenSesame account is already associated with your email address, you will see "log in here" links instead.
This will bring you to a unique registration page where your email address will automatically appear: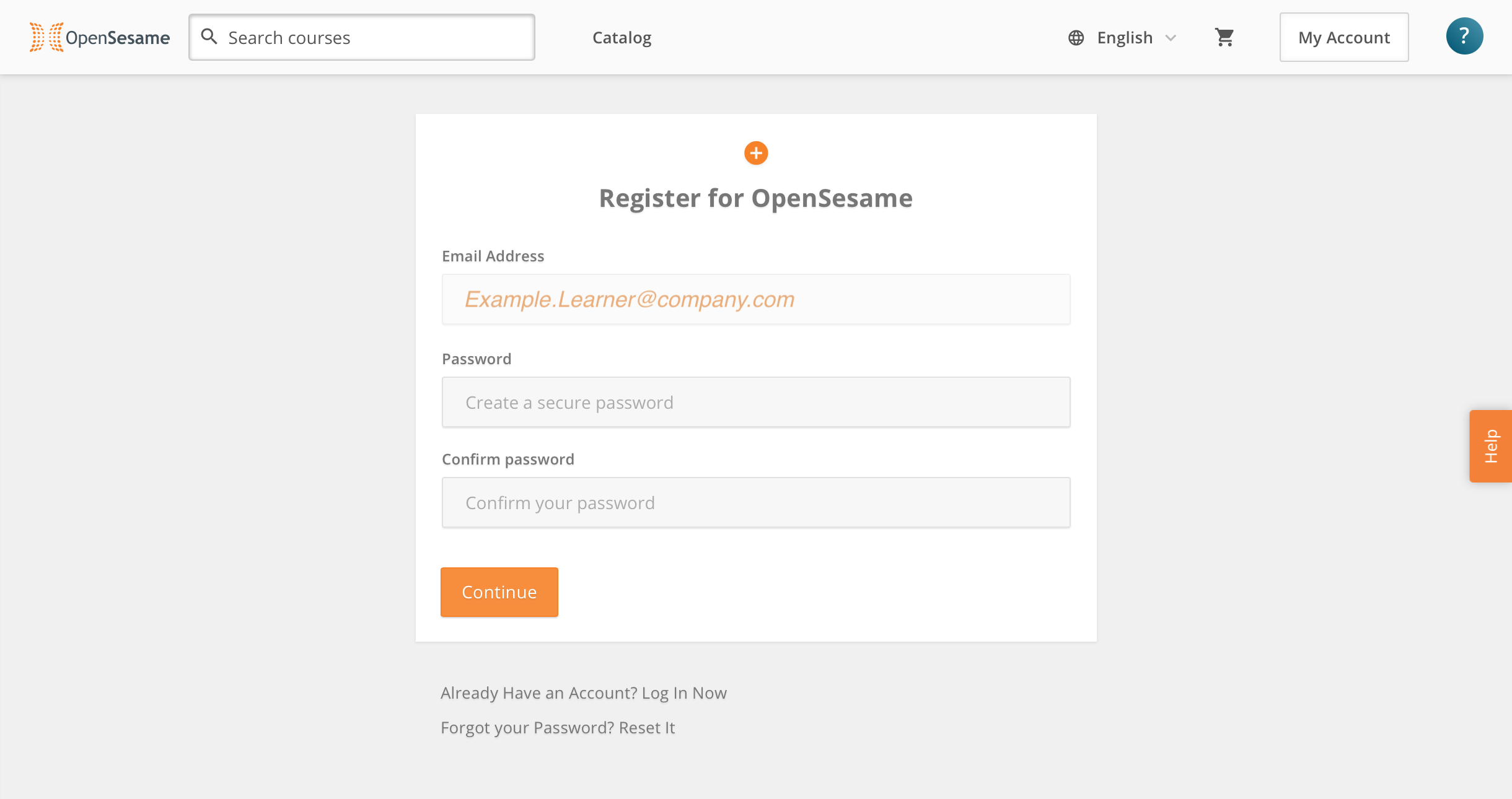 Please create a password. It must:
Have eight or more characters
Contain at least one digit
Include both upper- and lower-case letters
Include at least one symbol
Next, confirm your password and click the "Continue" button.
Enter your name on the next page. This name will be visible to the training administrator who invited you. If you wish, you may also add a profile picture, which is optional: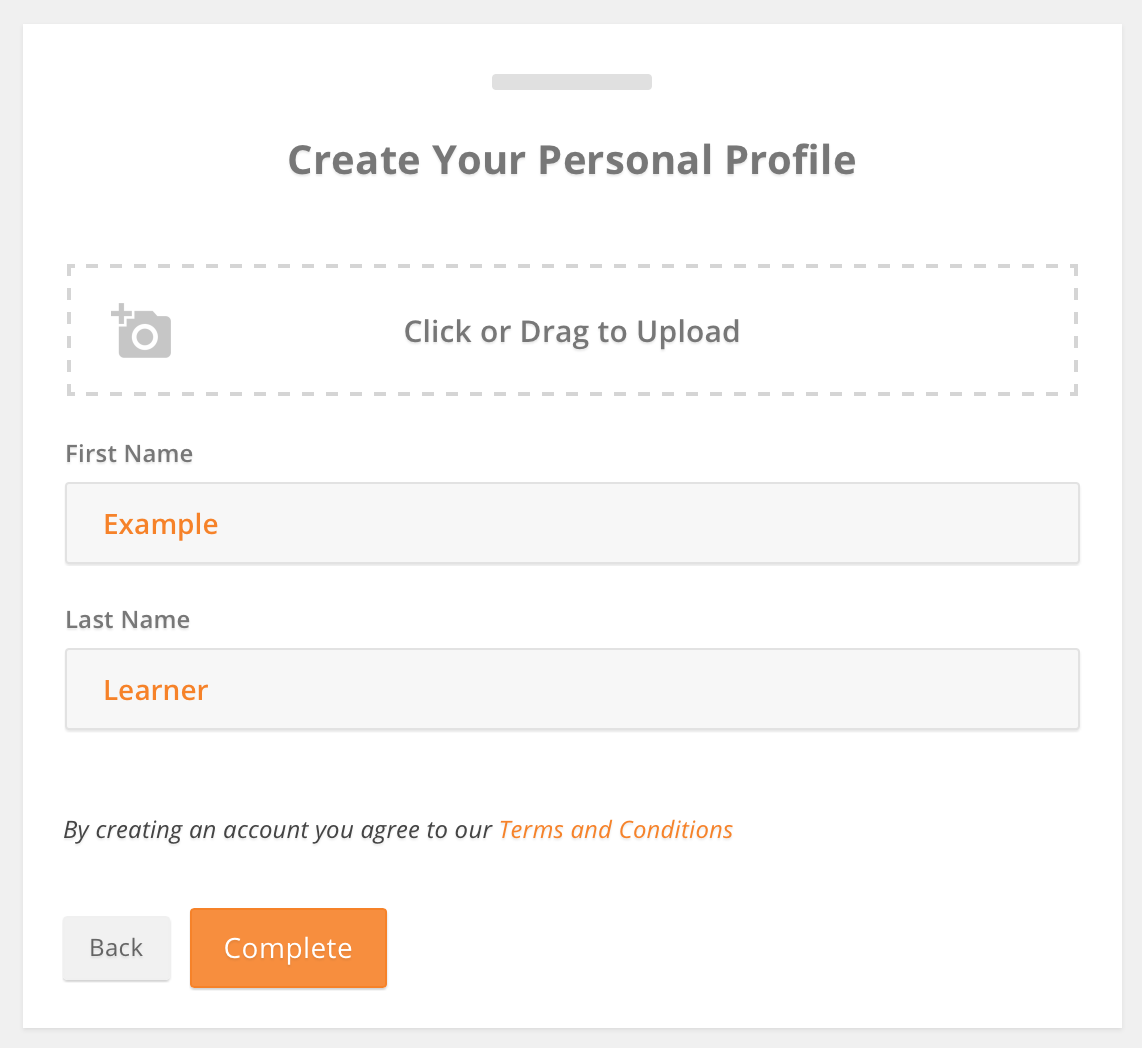 Finally, click the "Complete" button to create your account. You will see a success message and land on your dashboard:

If a course has not yet been launched, its button will read "Take Course." If it has been launched, the button will read "Resume Course." In either case, clicking the button will launch your training. For further details on taking and completing courses, please go here.
If you have further questions, our Support team is here to help via email at support@opensesame.com or via live chat and phone. Feel free to reach us at (503) 808-1268, ext. 2, or at +44 203 744 5541 in Europe.