Individual courses in the OpenSesame Plus subscription catalog are labeled with an orange "PLUS" sash in search results: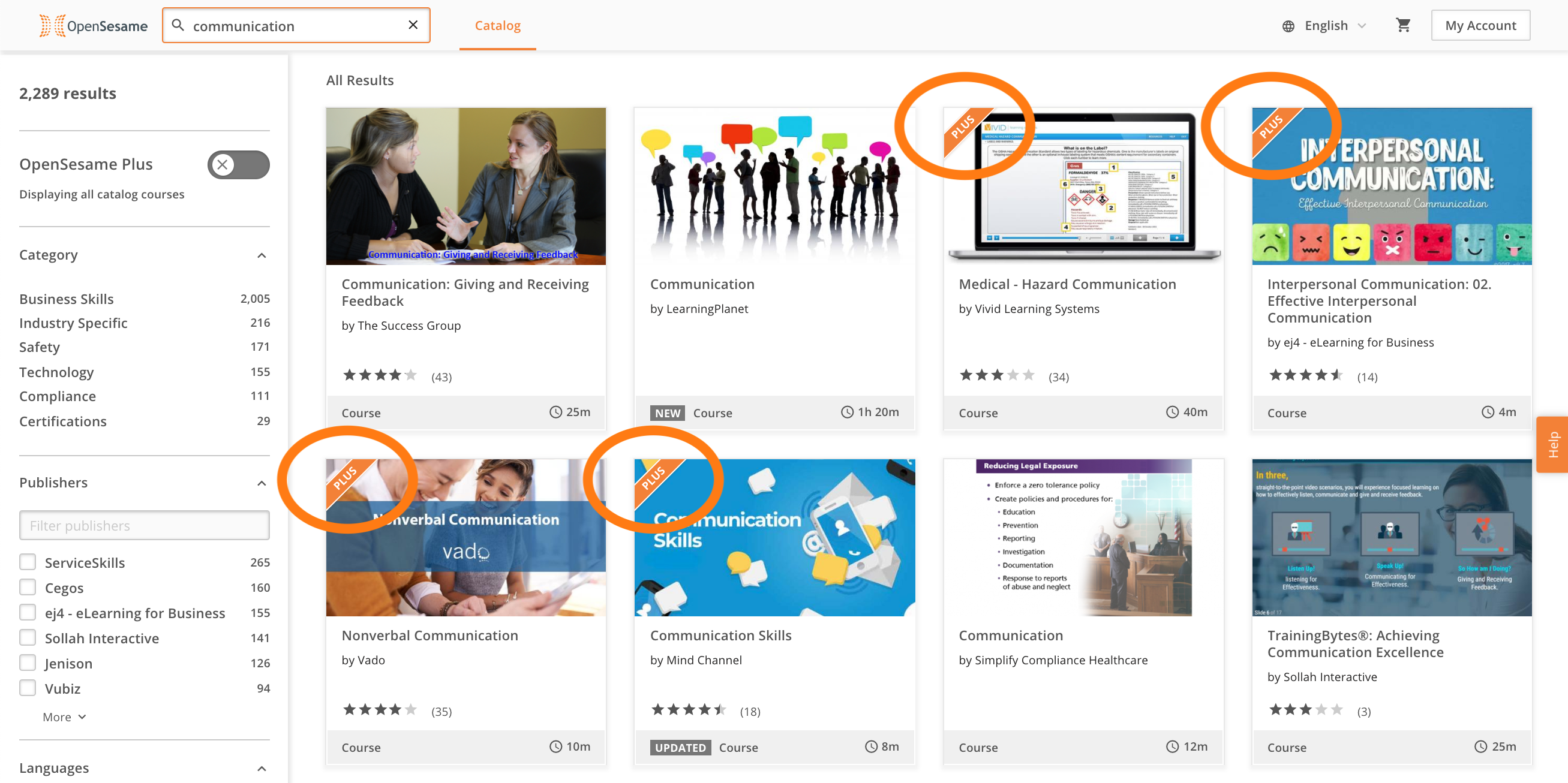 If your search term lines up with a Curated List, that will appear at the top of your results. If all of the courses in a Curated List are included in the OpenSesame Plus catalog, you will see the orange sash: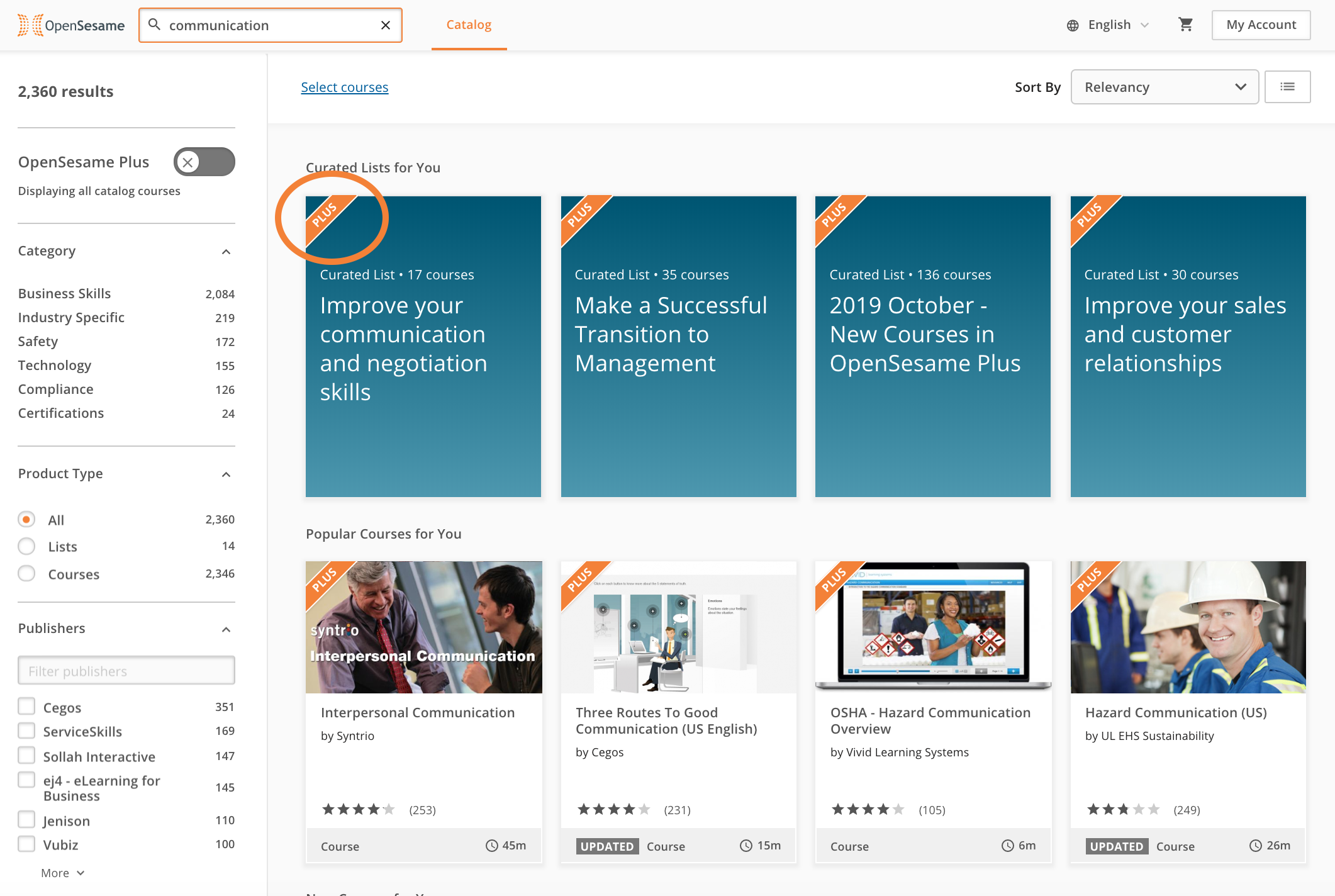 You can also filter your searches so you only see courses in the subscription catalog. To do this, use the "OpenSesame Plus" toggle on the lefthand side of the search page:

As a shortcut, this link will bring you straight to our catalog, pre-filtered to what's included in the OpenSesame Plus subscription. And if you'd like to learn more about our catalog's search tools, you can find a thorough guide here.
If you have further questions, our Support team is here to help via email at support@opensesame.com or via live chat and phone. Feel free to reach us at (503) 808-1268, ext. 2, or at +44 203 744 5541 in Europe.