You can check the current status and history of OpenSesame's catalog, integrations, and other services by visiting our status page here.
To receive notifications when an OpenSesame incident is created, updated, or resolved, click the "Subscribe to Updates" button at right: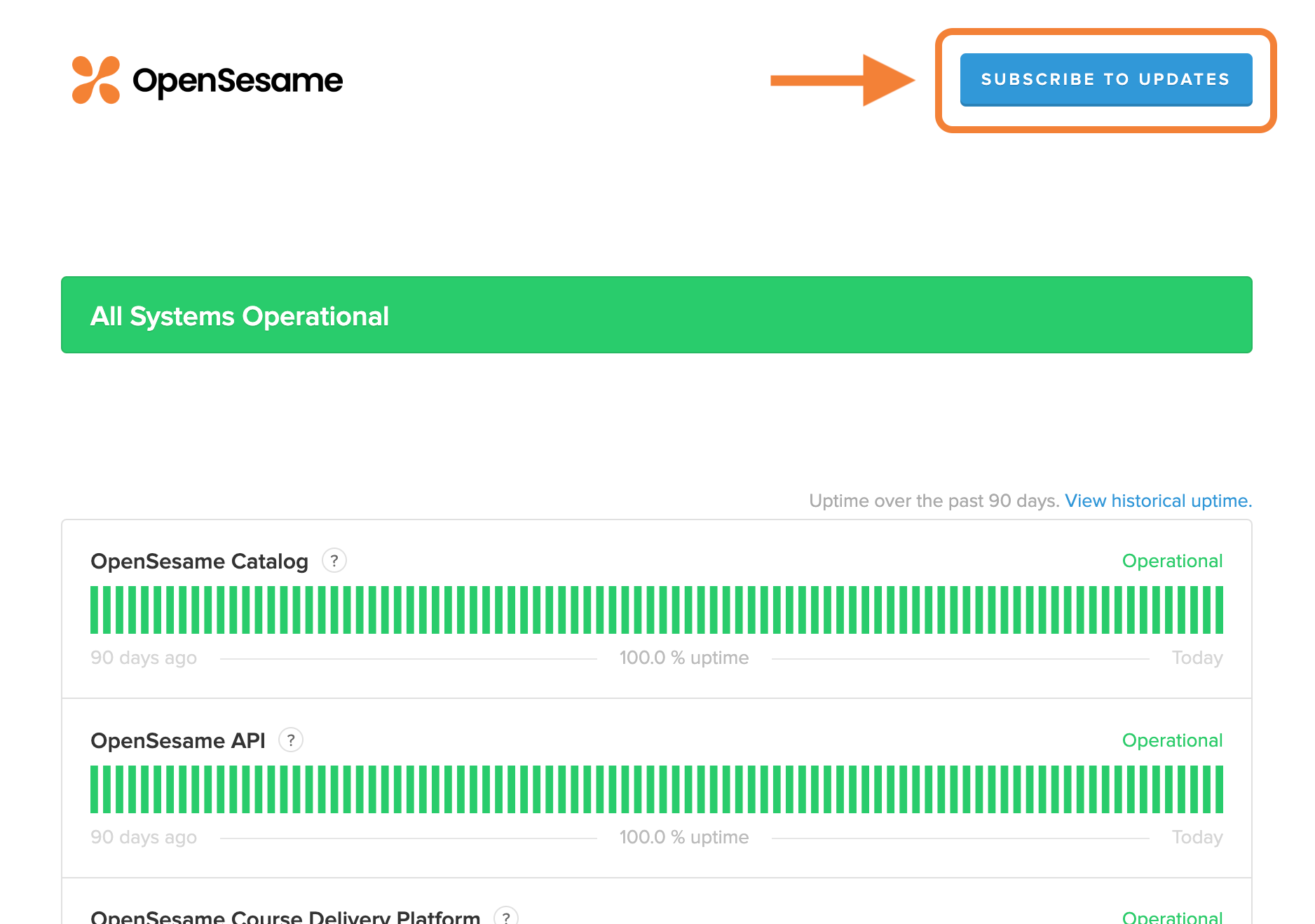 Please note that this page only monitors services under OpenSesame's direct control. As an example, some of our many publishers host course content on their own servers. In the rare event that such a publisher experienced an outage, that information would not appear on this status page.
If you are experiencing an issue or have further questions, our Support team is here to help via email at support@opensesame.com or via live chat and phone. Feel free to reach us at (503) 808-1268, ext. 2, or at +44 203 744 5541 in Europe.