QuickStart Video
Watch this video to get an overview of how to edit an existing Simon™ course.
In this article:
Navigating to the Course Editor and Course Details
To navigate to the Course Editor, you can either create a new course or edit an existing course in the Course Manager. Click the Action Menu (three vertical dots on the right) for the course you would like to edit. Select Edit.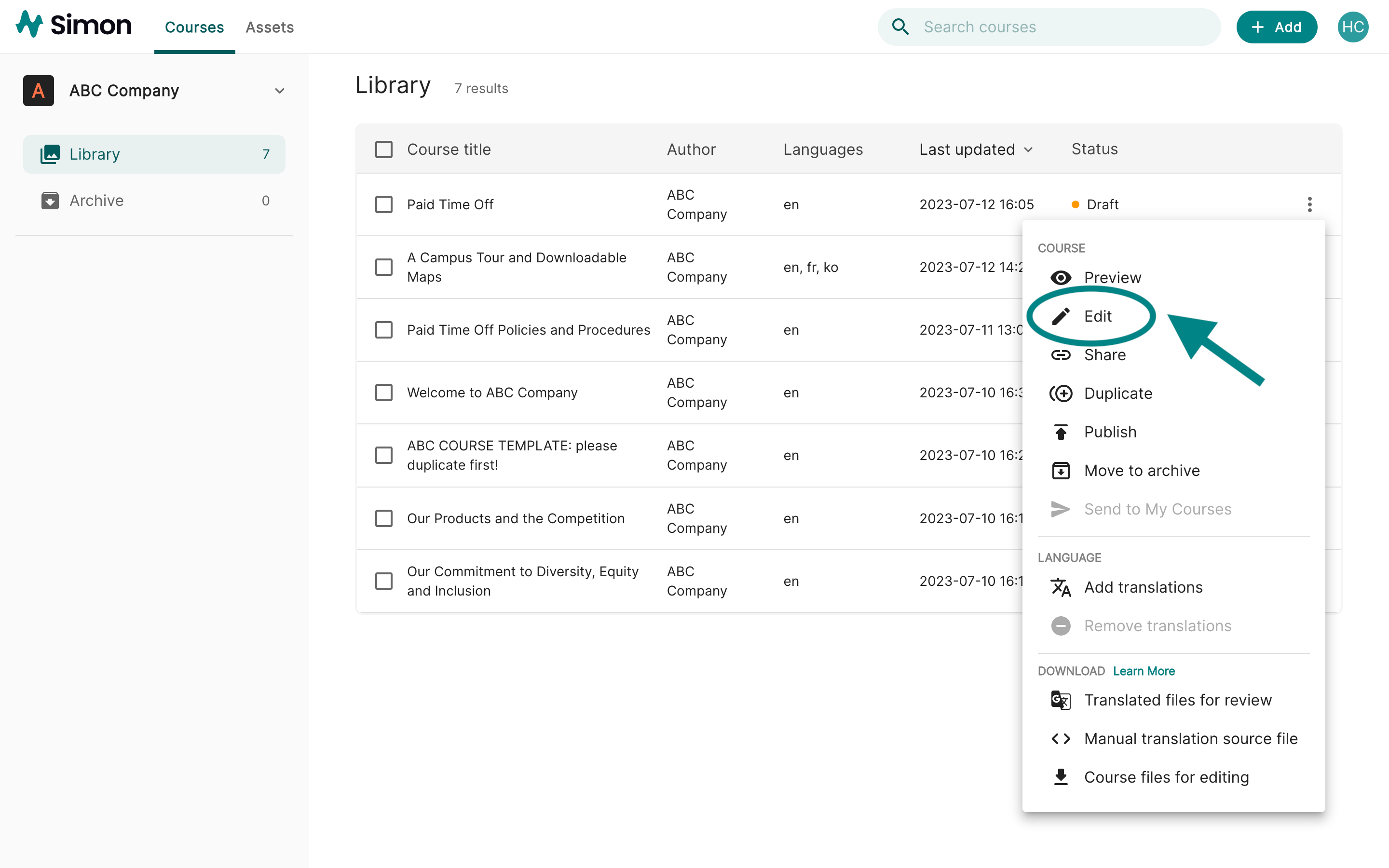 You can edit your course details by clicking the pencil symbol in the top-left corner of the page, next to your course title.

Adding new slides
Add a new slide in the Course Editor by clicking the plus symbol at the end of the Course Timeline or in between other slides.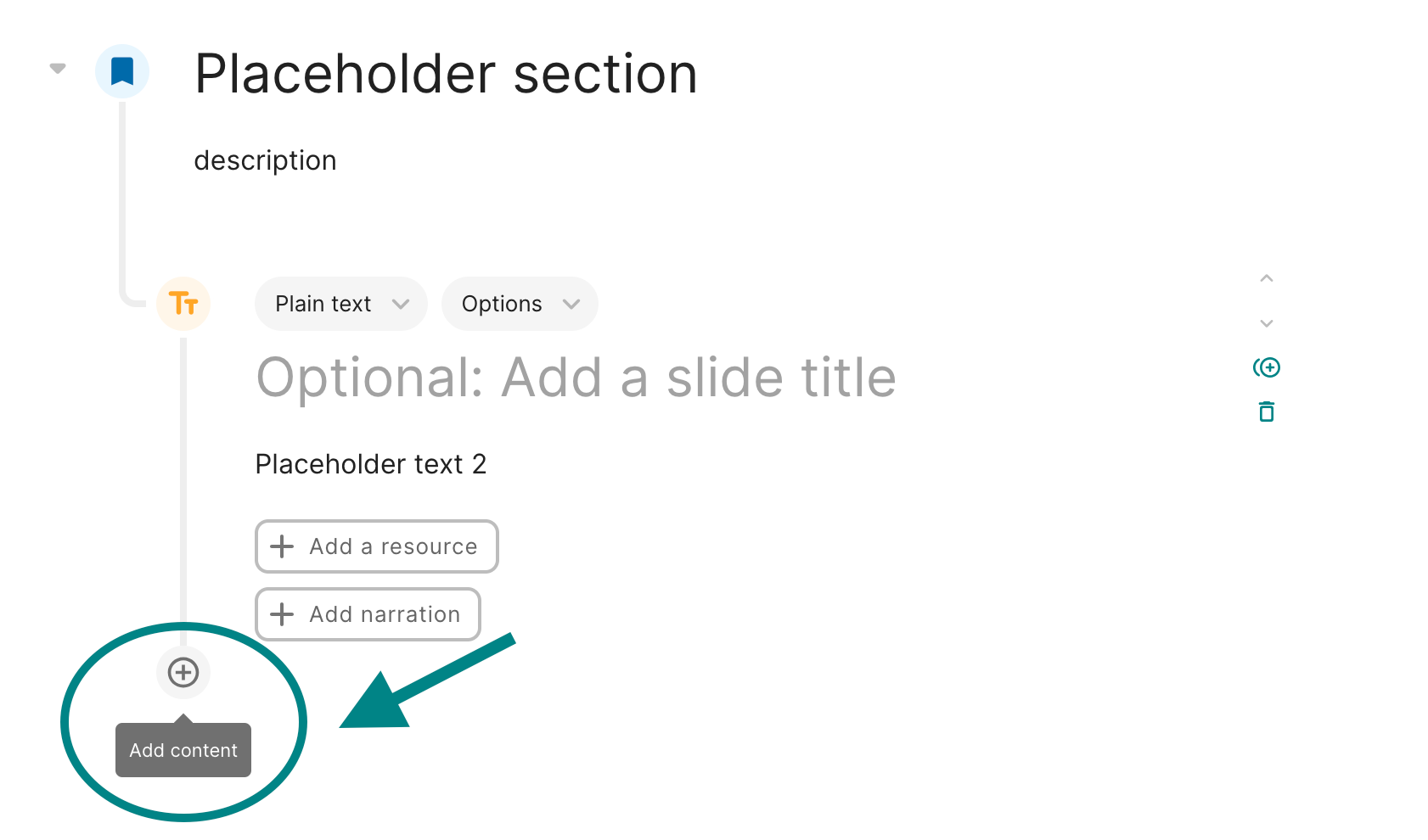 This opens up the content type menu with options to add a Video, Plain text, Text and image, Graded quiz, Knowledge check, and Surveys. You can learn more about each content type here.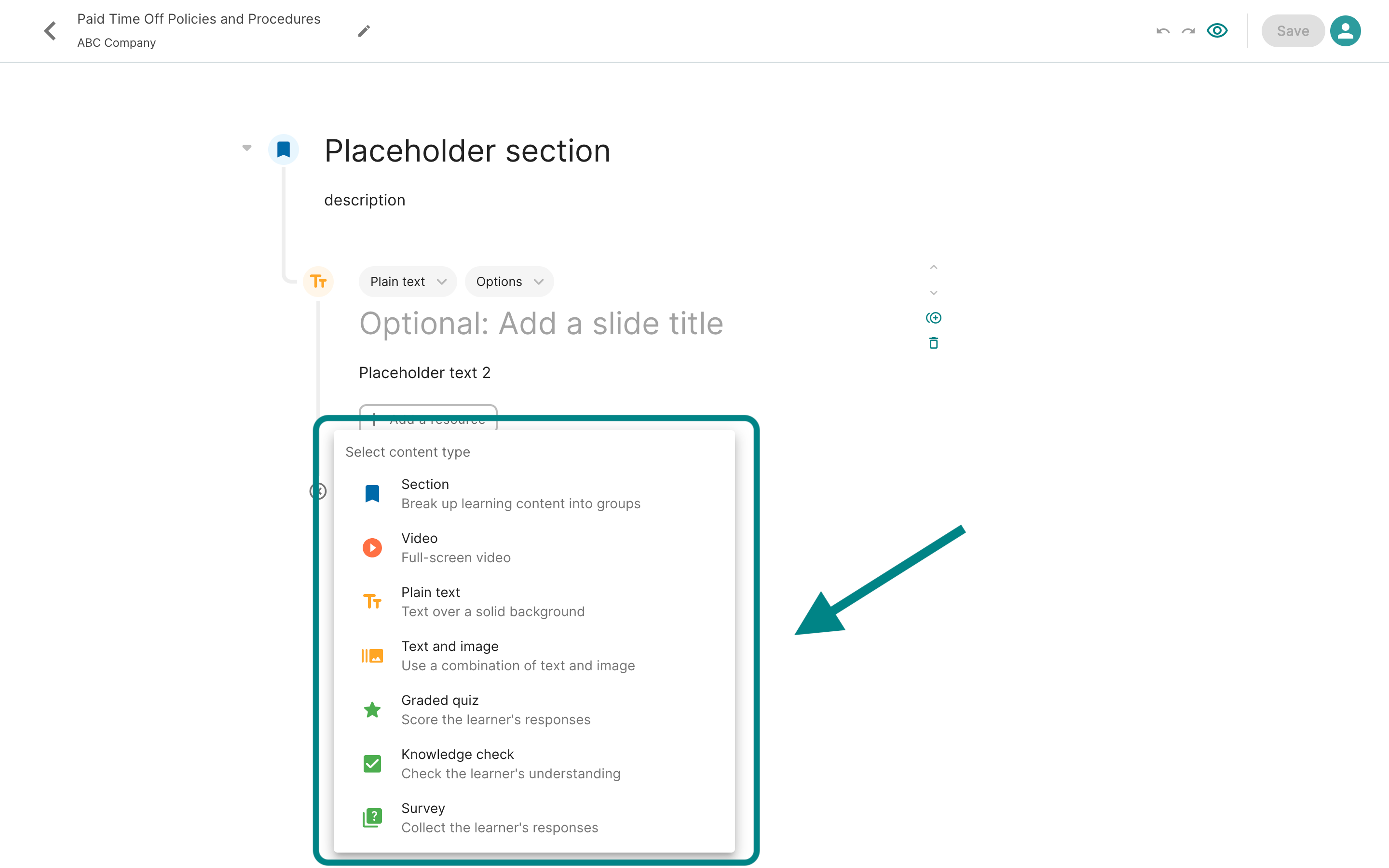 Creating and using Sections
Sections help you organize your course content by grouping your slides into the topics you want. You can create a section by clicking the plus symbol at the end of the Course Timeline and selecting the Section option in the content type menu.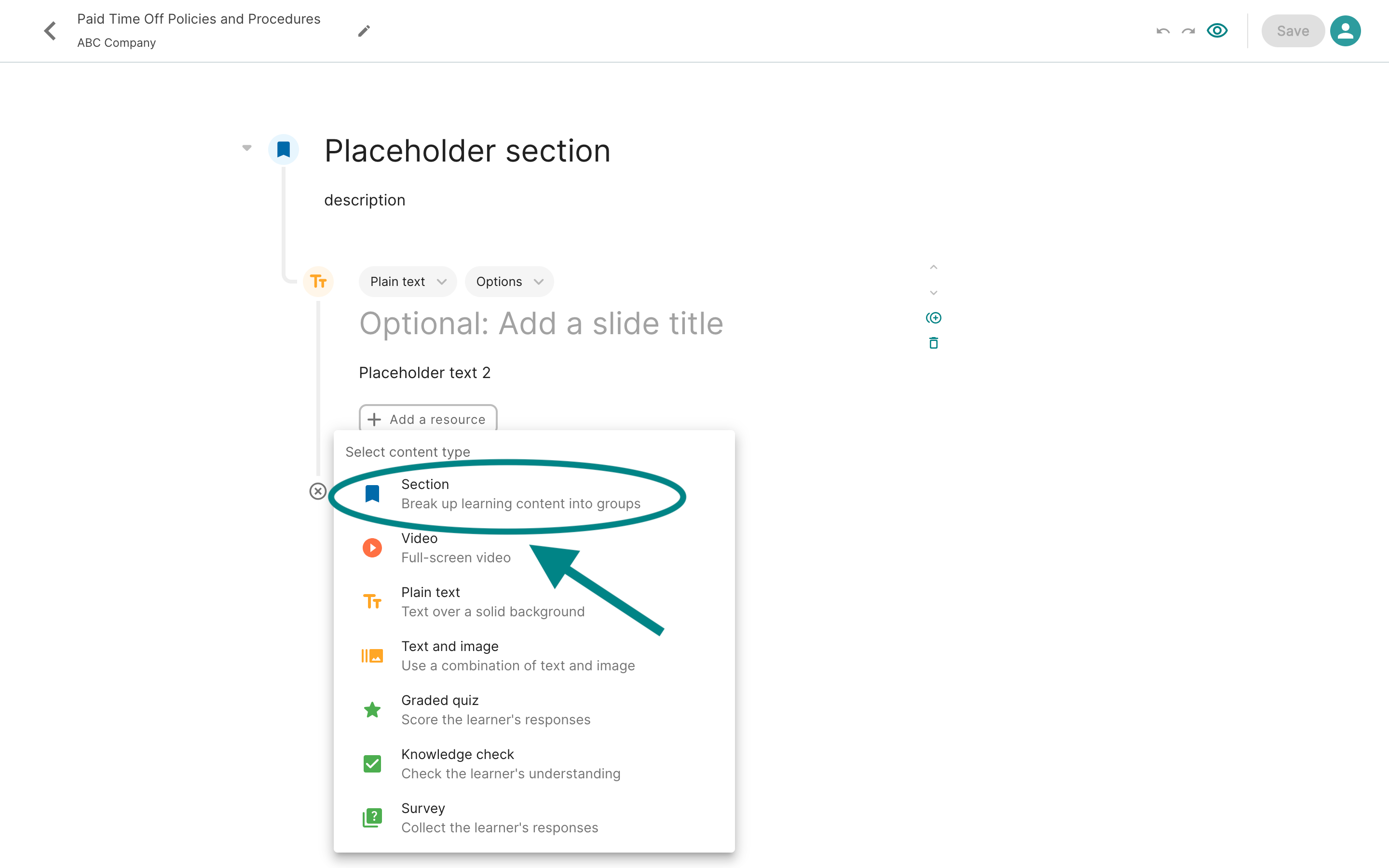 You are then able to write a section title and optional description. Add different types of content from the content type menu to your section with the plus symbol. After more than one section is created, these titles appear in the outline found in the left side panel available throughout the course to move to that section.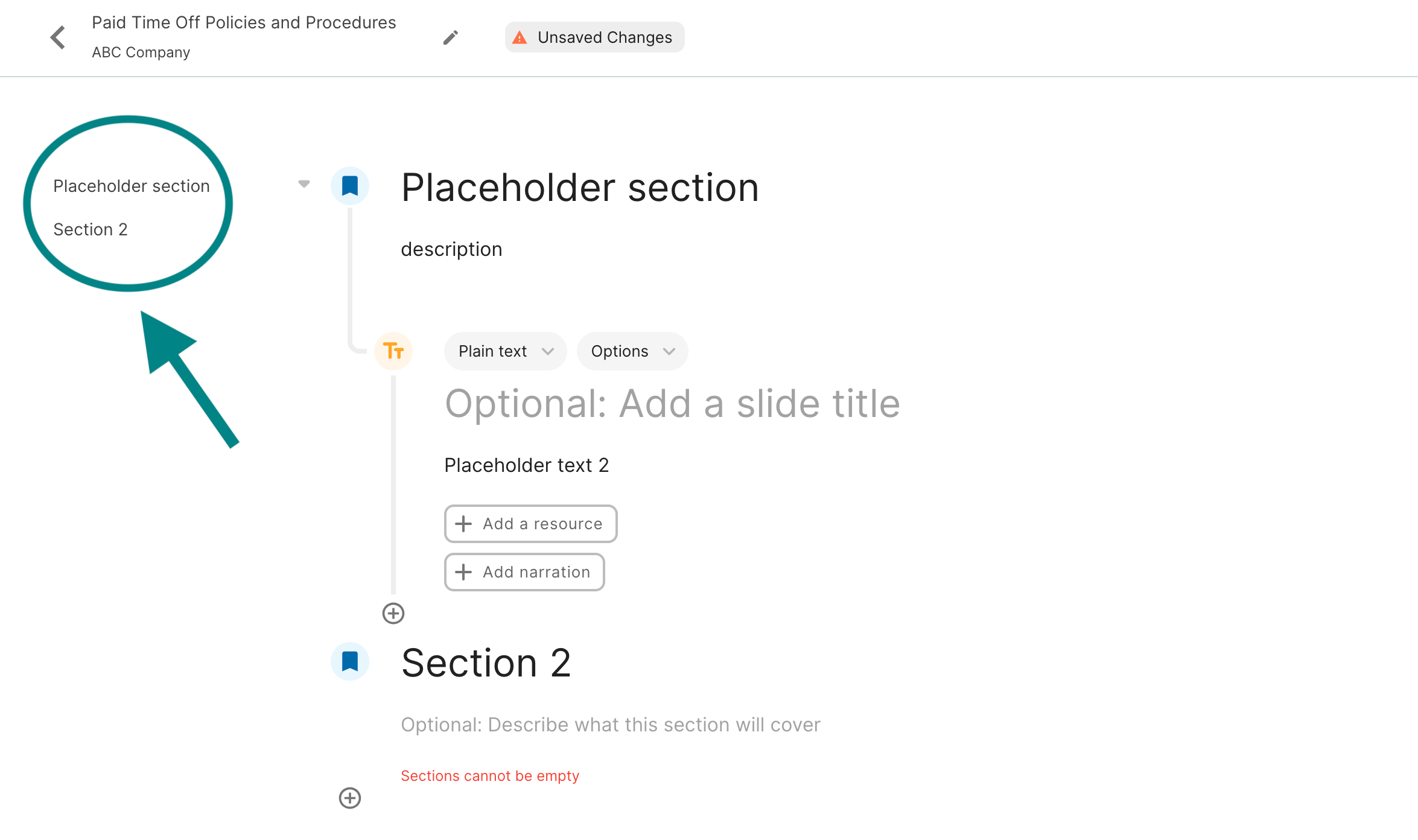 Your section titles and descriptions will also appear for learners in the Outline of the side menu when watching the course.
Sections are collapsible to hide whatever slides are inside, only showing the icons of the types of slides in that section. You can do this by pressing the downward facing arrow next to the section you want to collapse.

Moving, removing, and duplicating slides
When you hover over each slide, you have the option to move it above or below adjacent slides using the up and down arrows. You are able to duplicate that slide by clicking the plus circle symbol or delete the slide by pressing the trash symbol.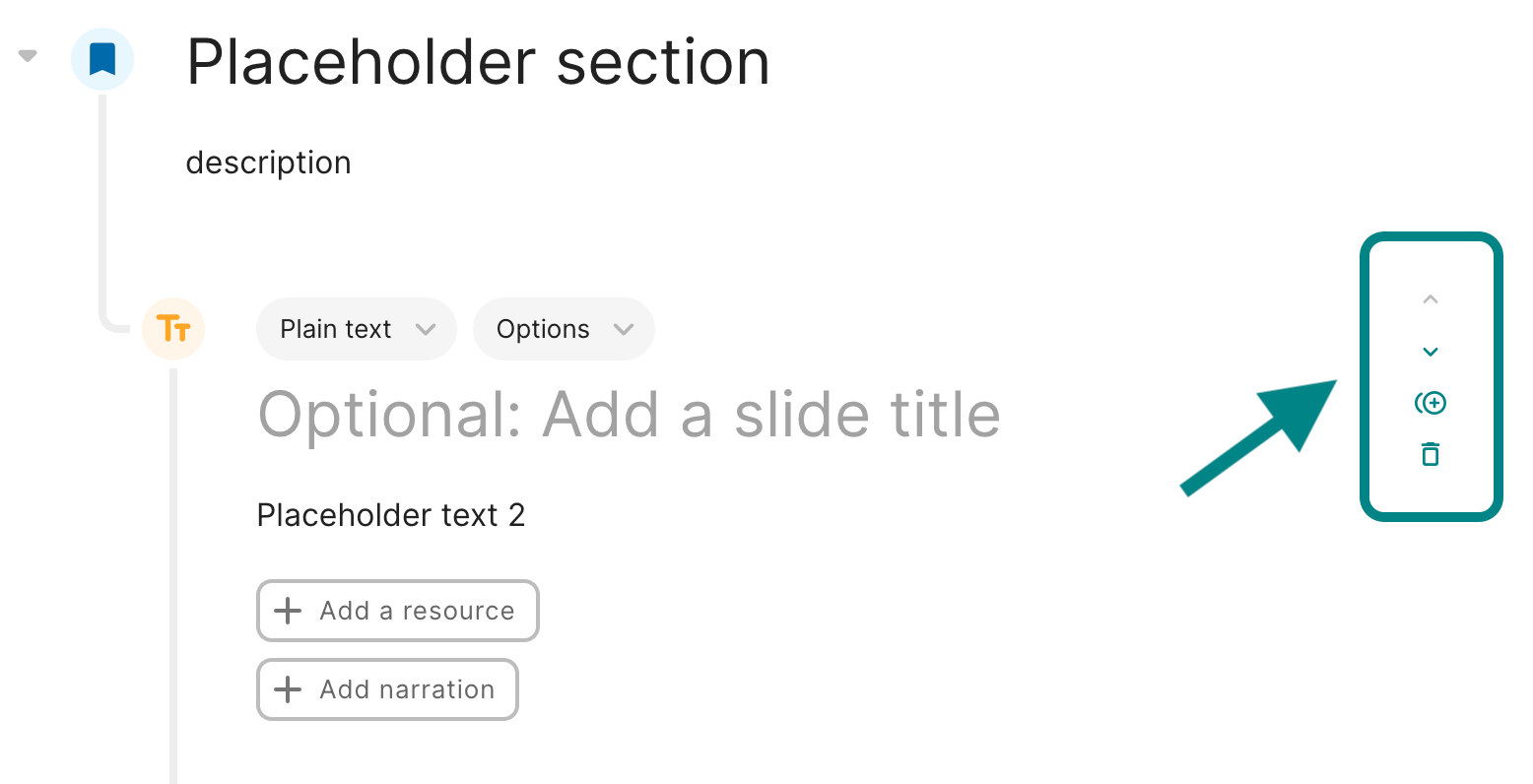 You can also undo or redo your previous actions in the Course Editor with the left and right arrows at the top-right corner.

Previewing your course
Once you have finished editing your course. You need to click Save in the top-right corner to ensure your changes are stored. Once you have saved your changes, you can then press the eye symbol to the left of the Save button to preview your course.
If you have further questions, our Support team is here to help at support@heysimon.com