CourseCloud™ is a great way to invite learners to training if your company is small and does not have an LMS. After purchasing a course, click on your name in the upper right-hand corner and then select "My Courses". This will take you to your dashboard. Once on the dashboard, make sure your delivery preference is set to "CourseCloud"

Once the delivery preference is switched to "CourseCloud" the option to "Invite Team" will be visible next to any purchased courses.

Invite Single User
Click on "invite team" next to the purchased course. There, you'll get the option to add learners by entering their name and email address. Once you "add" all of the names you need, click "send". This will email out the invitations to the course!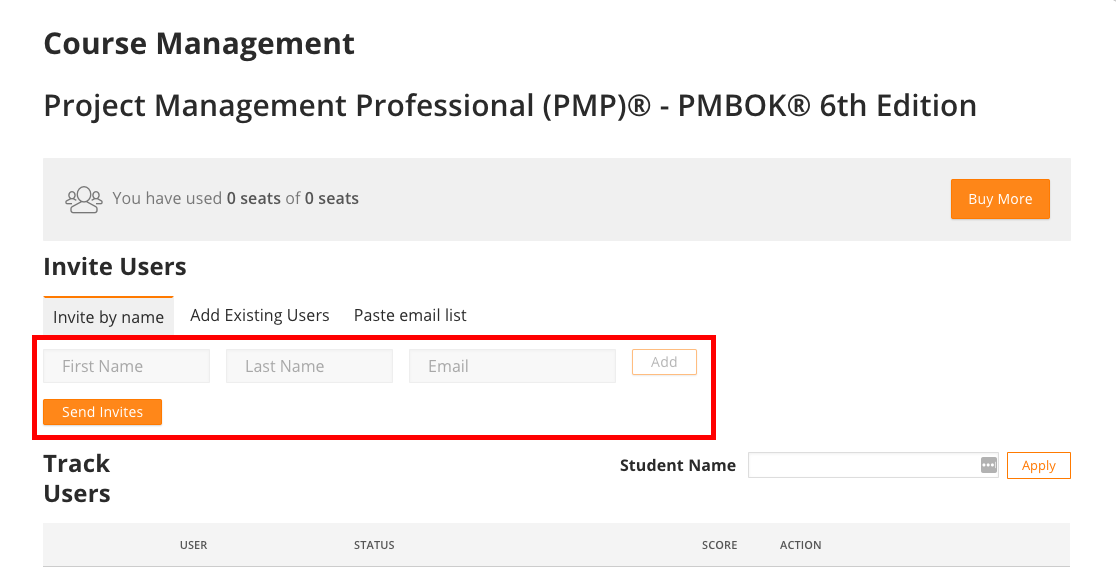 Bulk Invite Users
If you have a lot of learners to invite, you can also paste a list of users by using the "Paste email list" option to invite users in bulk

Just enter one email address per line in the following format:
"Full Name" <email@address.com>
Once all the learners are added on the list, click "send" and the invitations will be sent.
But be careful! Quotation marks with rich formatting (smart quotes) will cause CourseCloud to format users incorrectly. Make sure to always use clear formatting (straight quotes) to prevent this from happening!
Once you send out these invites, you can track your employee's' progress by clicking "Manage." You can also resend any invites, disable an employee's course, or - if they have not yet started - delete it.
For more information on CourseCloud, see  our blog post or check out our user community.