CourseCloud makes elearning work for companies who don't have a Learning Management System (LMS) and need a simple, instant way to distribute courses to small groups.
CourseCloud delivery lets you purchase, take, and distribute courses with just a web browser. Use CourseCloud to invite your employees to take courses with a simple email—you can also see on your dashboard whether they have started, completed, or passed the course.
OpenSesame's CourseCloud enables businesses to:
Send simple email invitations to take training on www.opensesame.com
Instantly connect employees to training courses
Deliver and track courses without using a Learning Management System
To start using CourseCloud, log in to www.opensesame.com and go to your Dashboard. You can get there by hovering your cursor over the account name in the upper right corner and selecting "My Courses" from the drop-down that appears: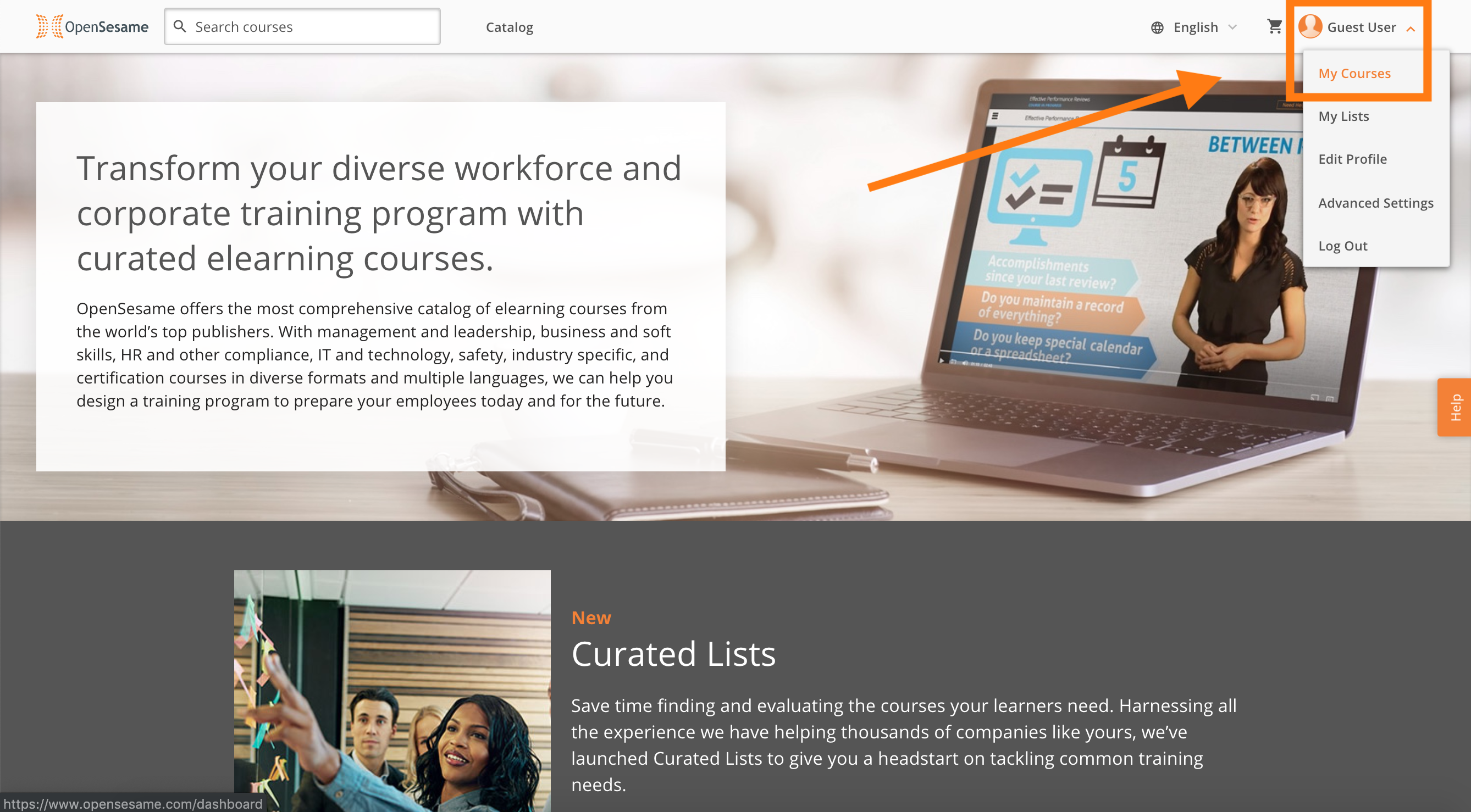 You will automatically land on the "Purchased Courses" tab. Next, select "Delivery Preference" at upper right and set it to "CourseCloud":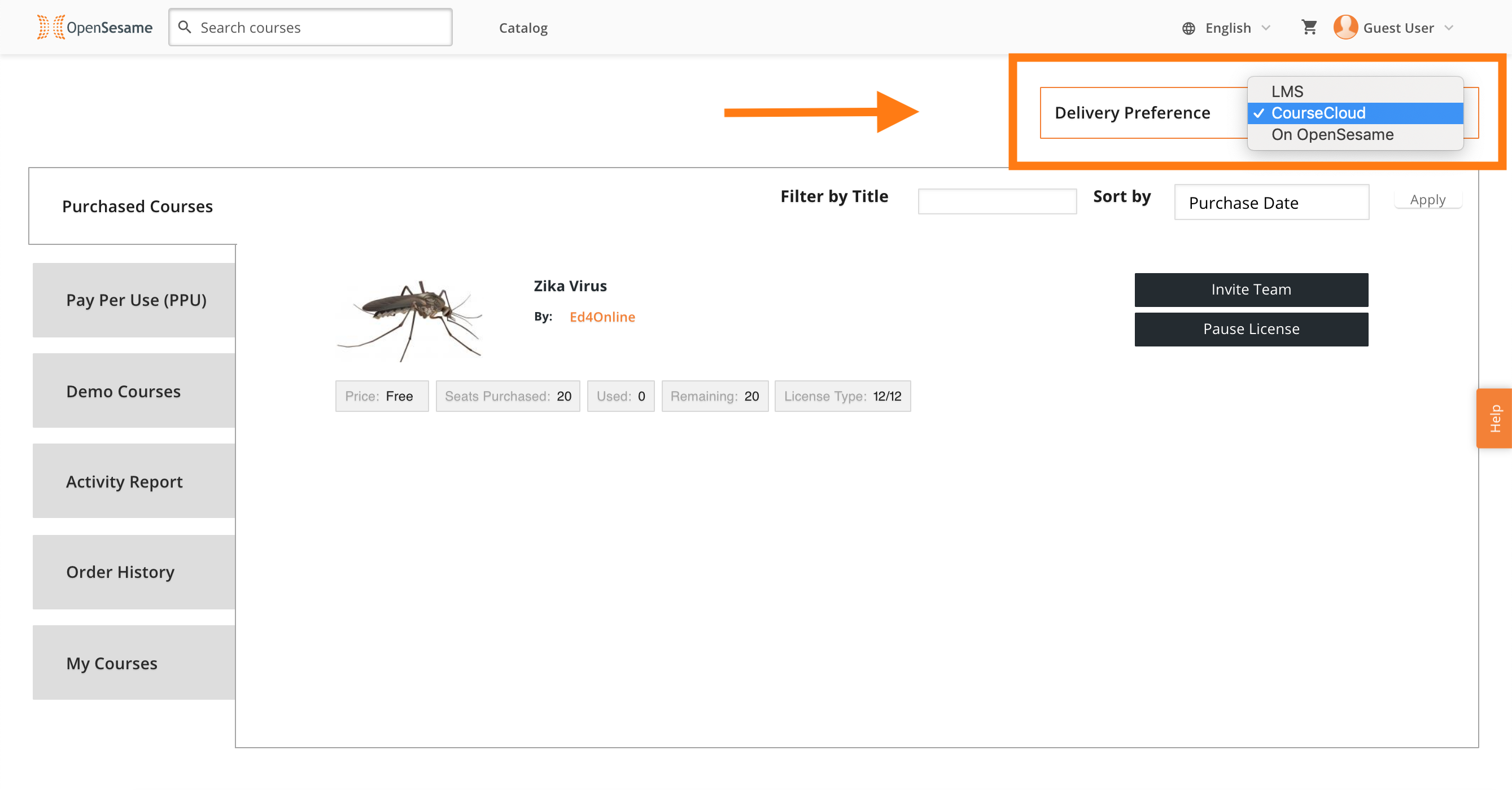 Next, click the "Invite Team" button: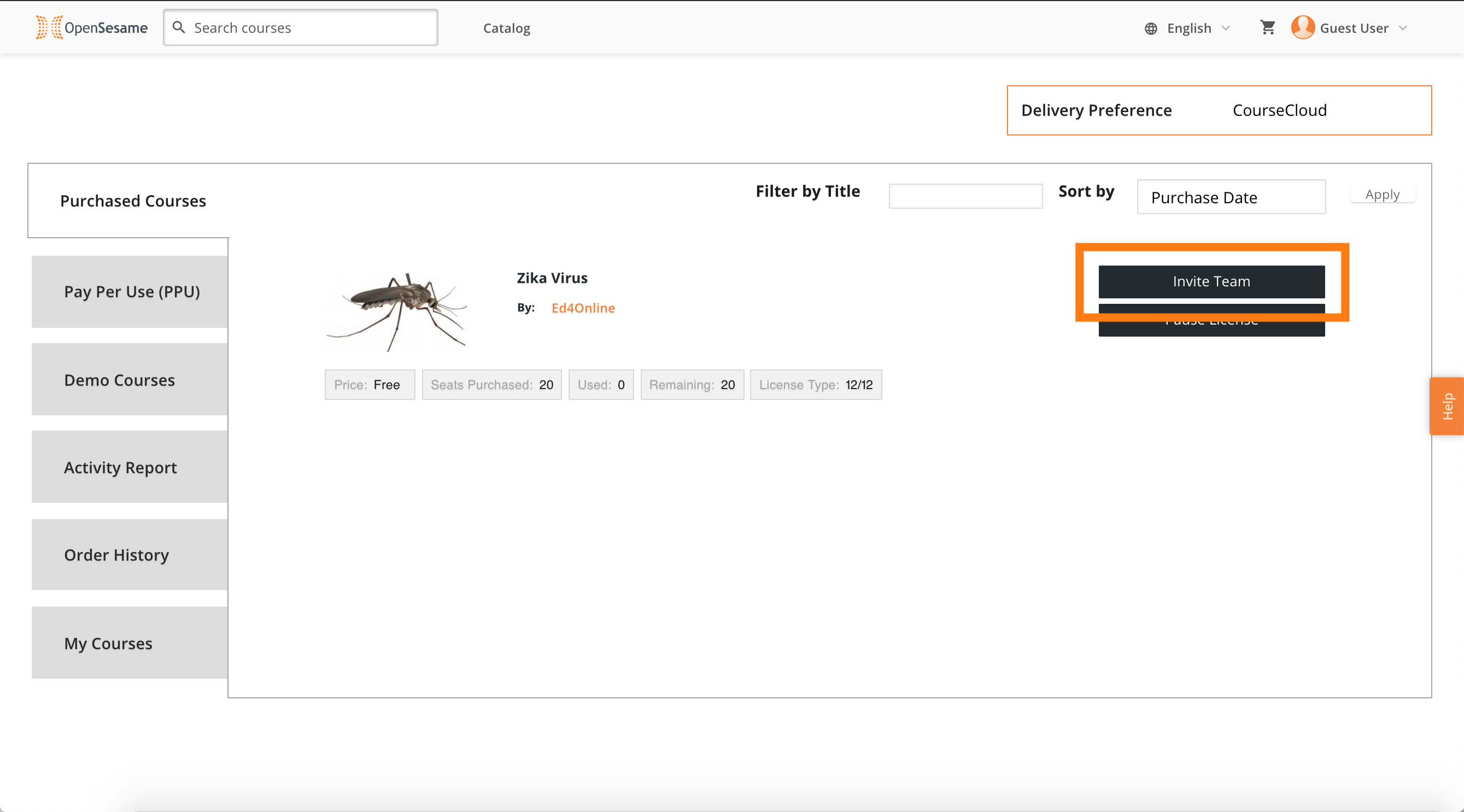 You will be taken to a new screen where you can enter the names and email addresses of the employees who need to take the course. Click "Send Invites" to distribute invitations. For a thorough guide to sending invitations to standalone courses or the OpenSesame Plus subscription, check out this article.
Once you send the invitations, track your employees' progress by clicking "Manage." You can also resend an invitation, disable an employee's course, or—if they have not yet started—delete it.
For small businesses who don't have a Learning Management System, CourseCloud provides simple, free tracking and course delivery.
If you have further questions, our Support team is here to help via email at support@opensesame.com or via live chat and phone. Feel free to reach us at (503) 808-1268, ext. 2.