First, visit www.opensesame.com and click on "My Account" at top: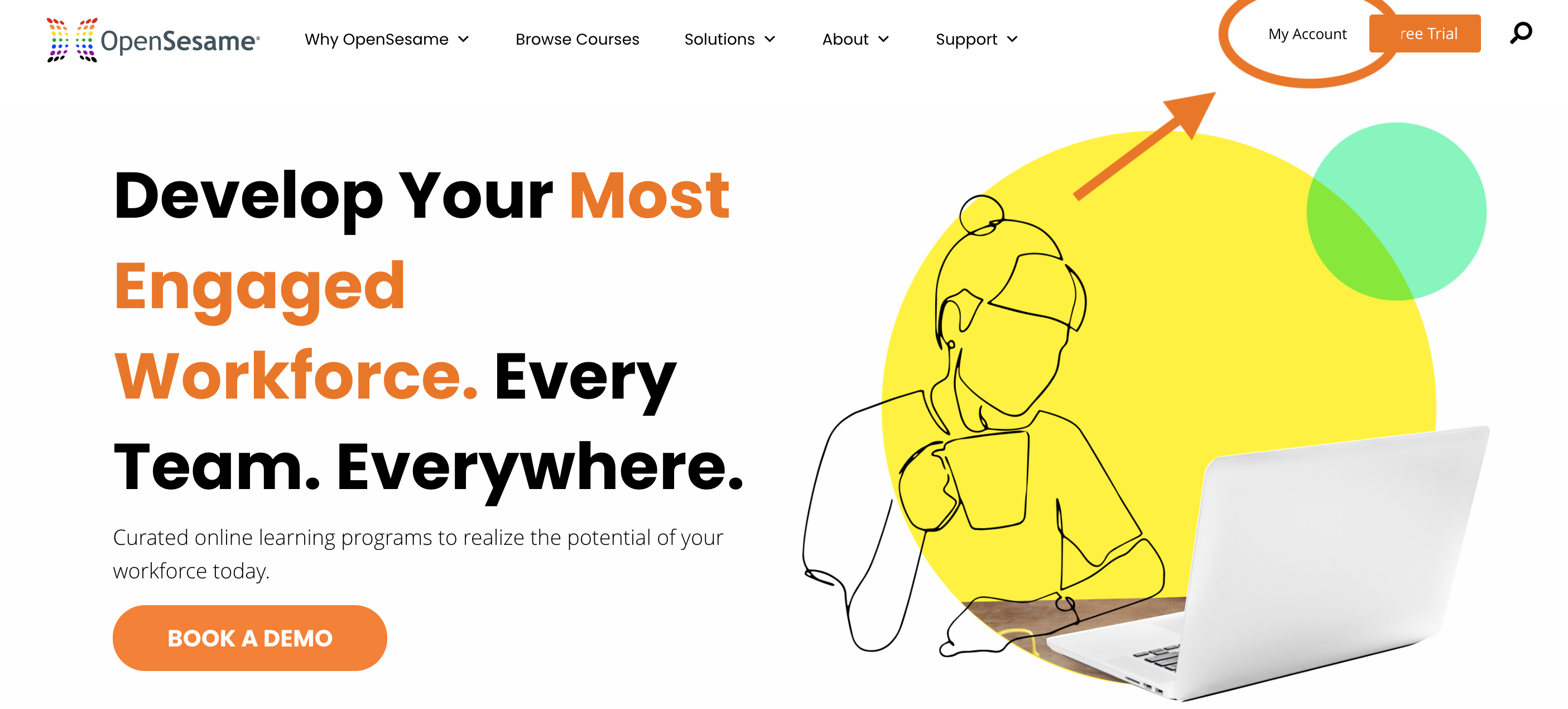 This will take you to the log-in page. To create an account, click on the "Don't Have an Account? Register Now" option below the "Log In" button: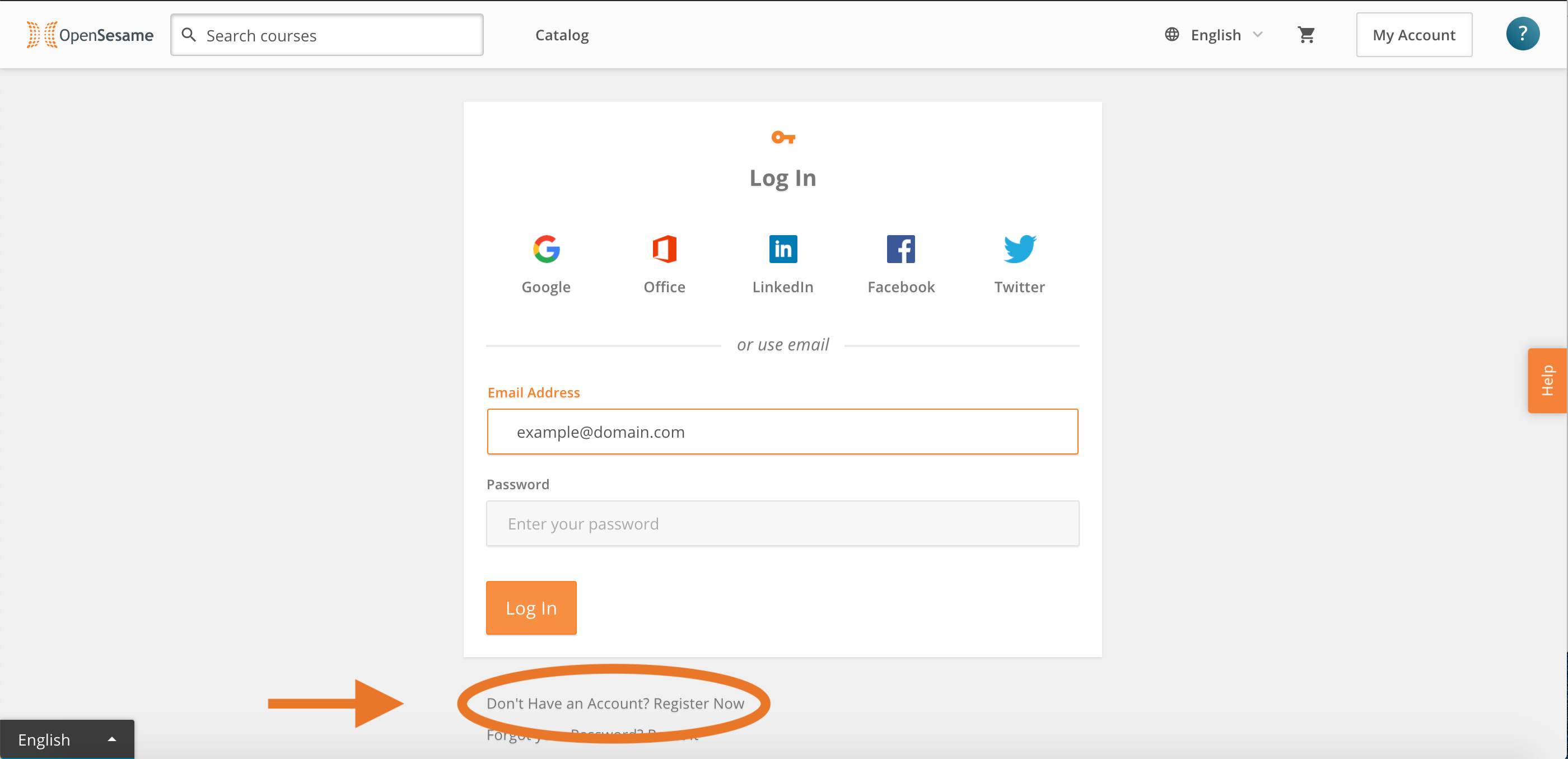 This will change the screen from "Log In" to "Register for OpenSesame":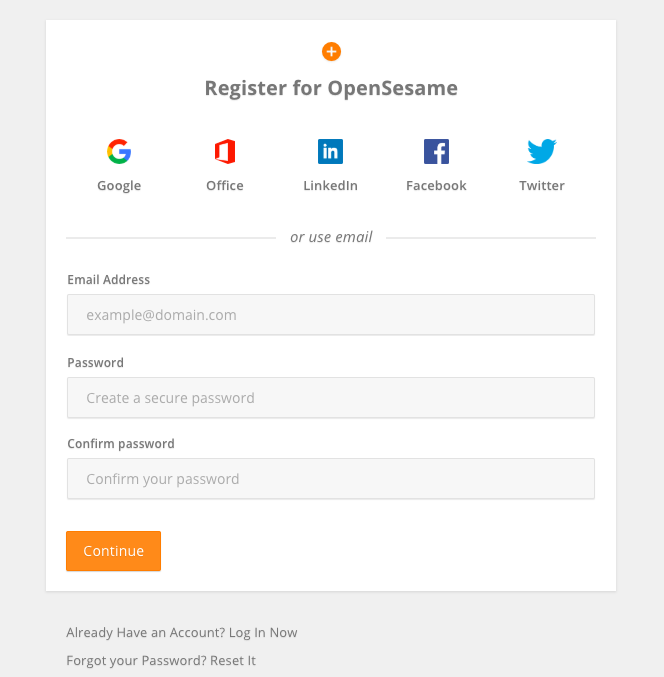 There are two ways to sign up for an account:
Connect your existing Google, Office, etc., account to OpenSesame and always use that to log

in.

Create a new account using your email address and a password. If you choose to use your email and a password, be sure your password:
Is at least 8 characters long

Has uppercase and lowercase letters

Has numbers

Has punctuation
Note: Whichever option you choose, keep in mind that you will need to continue logging in this way moving forward. It is not currently possible to change log-in methods after your account is created.
Once you create a login you will be taken to a page asking if you are an administrator or a learner.
If you are in charge of managing the elearning content for your company, select "learning professional."

If you are looking to take courses yourself, select "lifelong learner."
After making a selection, click "Continue."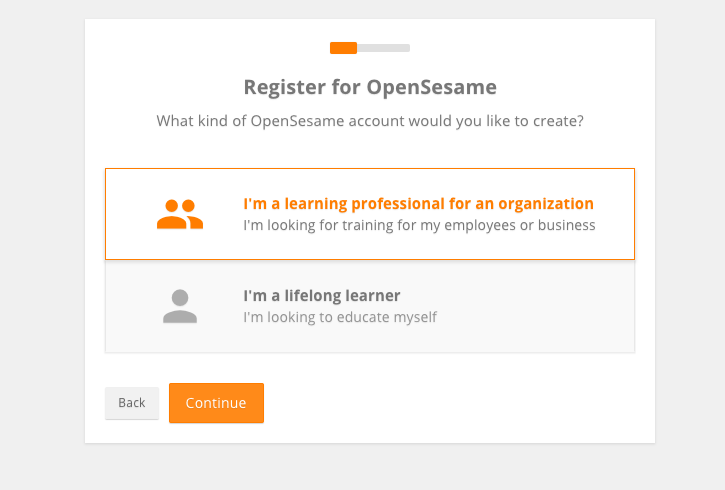 Proceed through the next screens. Once you've answered all necessary questions you'll see a welcome screen: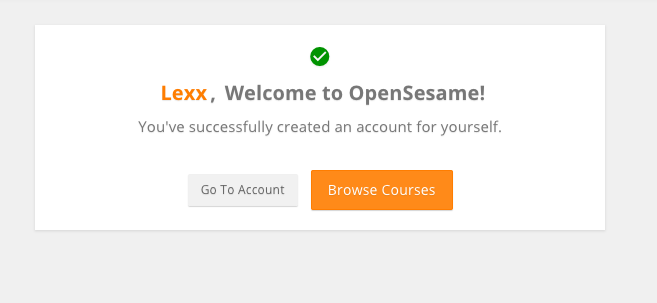 From here, you can use the buttons to either go to your OpenSesame dashboard or browse our catalog.
If you have further questions, our Support team is here to help via email at support@opensesame.com or via live chat and phone. Feel free to reach us at (503) 808-1268, ext. 2, or at +44 203 744 5541 in Europe.