If you don't access OpenSesame through an integration on your LMS, you'll need to visit www.opensesame.com to access your account. Once you get to this page, click on "My Account" in the upper right-hand corner of the OpenSesame homepage.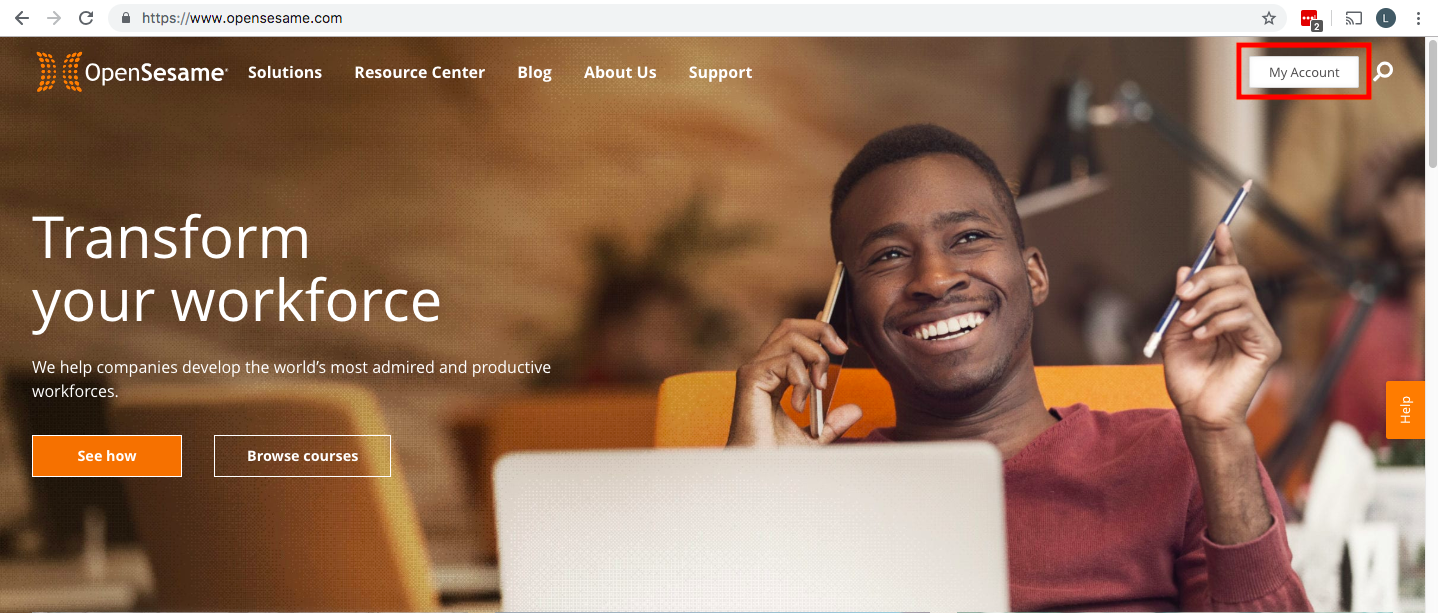 This will take you to a login page.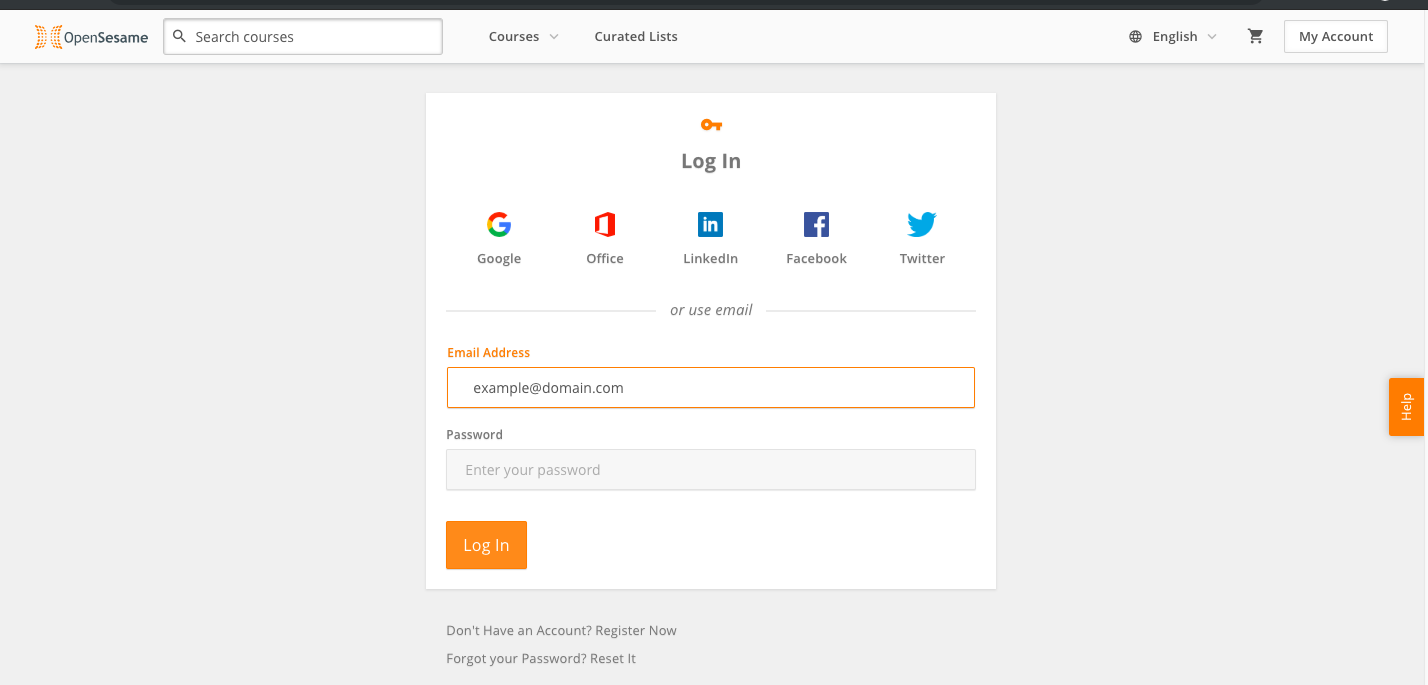 Make sure to log in using the method you initially used to sign up. If you've previously used an email and password to log in, you'll need to keep using these. If you have signed in via Google, Office, etc., you will need to continue logging in that way.
Once you've successfully logged in, you will see your username in the upper right-hand corner of the screen and you will land on your main dashboard page.
If you have further questions, our Support team is here to help via email at support@opensesame.com or via live chat and phone. Feel free to reach us at (503) 808-1268, ext. 2.