Note: For certain integrations, learning administrators access their OpenSesame account from a window inside their Learning Management System and do not visit www.opensesame.com.
To log in, visit www.opensesame.com and click My Account:
This will bring you to a sign-in page: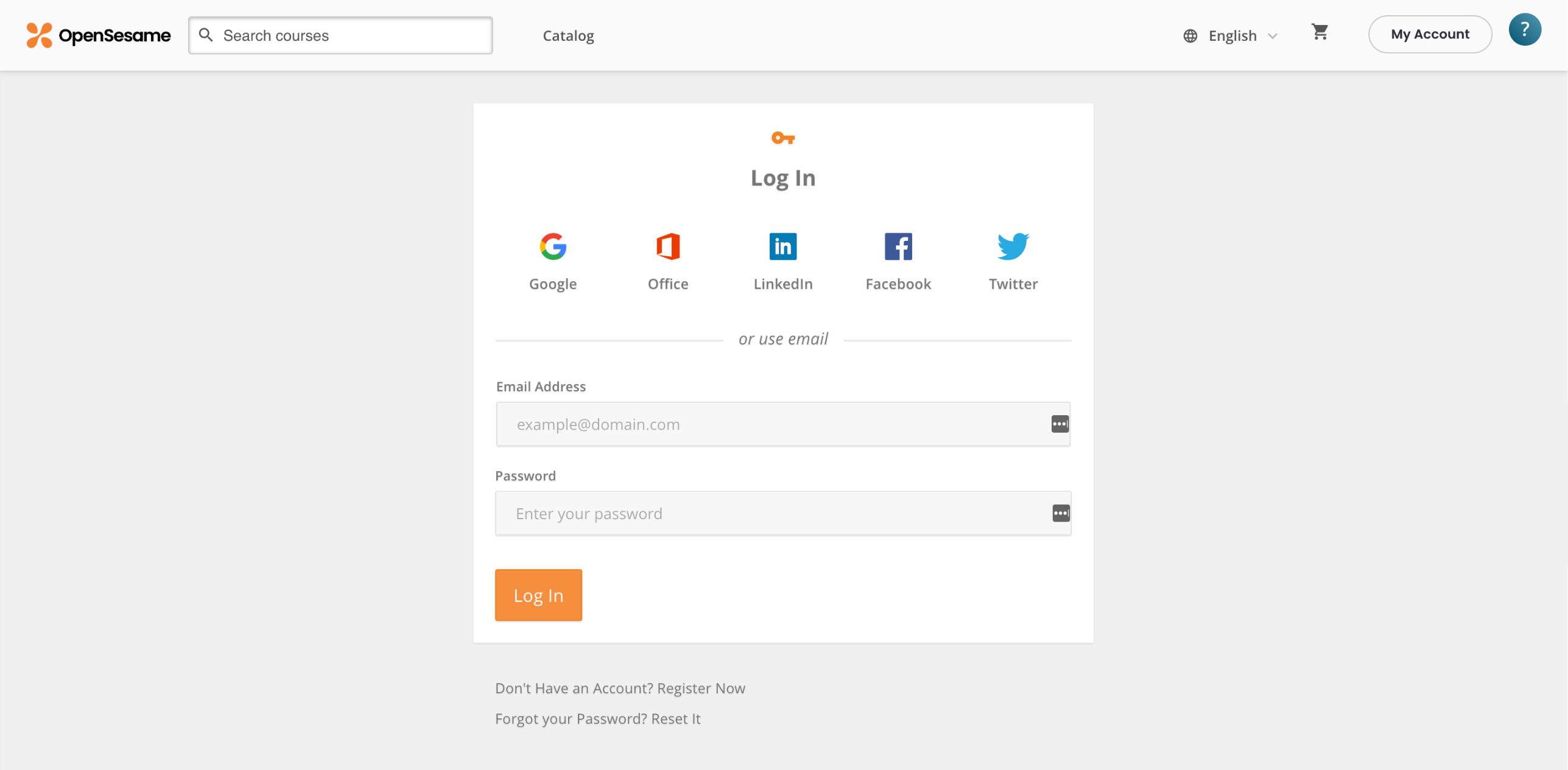 Here, select the method you used when creating your OpenSesame account. If you've previously used an email address and password, enter those and click the Log In button. If you have signed in via Google, Office, or other platforms, select the icon for that service.
Note: If you forget your password, use the "Forgot your password?" link in the above page to reset it. If you enter an incorrect password five times in a row, your account will be temporarily locked for security.
Once you've successfully logged in, you will see your account name at top right:
You can click it to open your account menu or simply use the search bar at top left to browse our catalog.
If you have further questions, our Support team is here to help via email at support@opensesame.com or via live chat and phone. Feel free to reach us at (503) 808-1268, ext. 2, or at +44 203 744 5541 in Europe.