First, head to "My Lists" when logged in to the OpenSesame Marketplace in your LMS. You can find this by clicking your name in the upper, right-hand corner of the screen and selecting "My Lists" from the dropdown menu.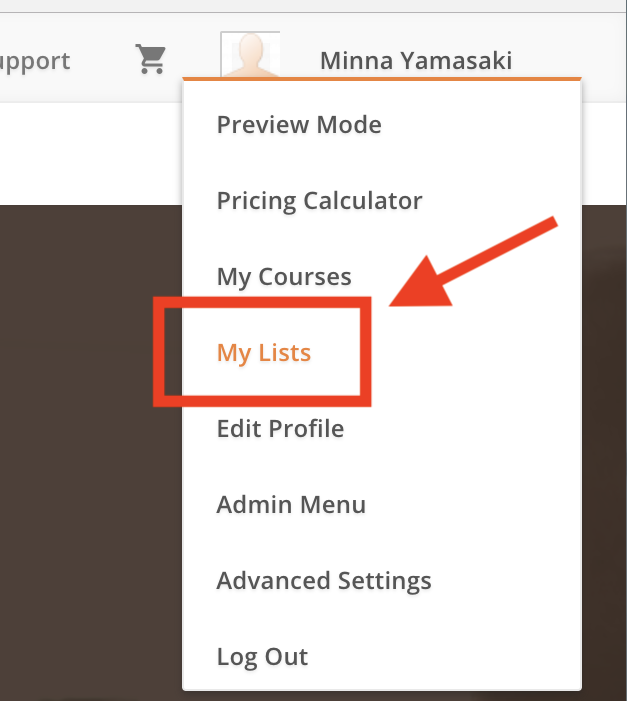 Once there, click on the name of the list that you would like to add courses from

Then, select the courses you would like to make available. You MUST click "add to library" before clicking "Download course packages". Only courses that have an active OpenSesame license can be sent to your LMS.
Once these courses have been added to your PPU library, you can then click "Download course packages"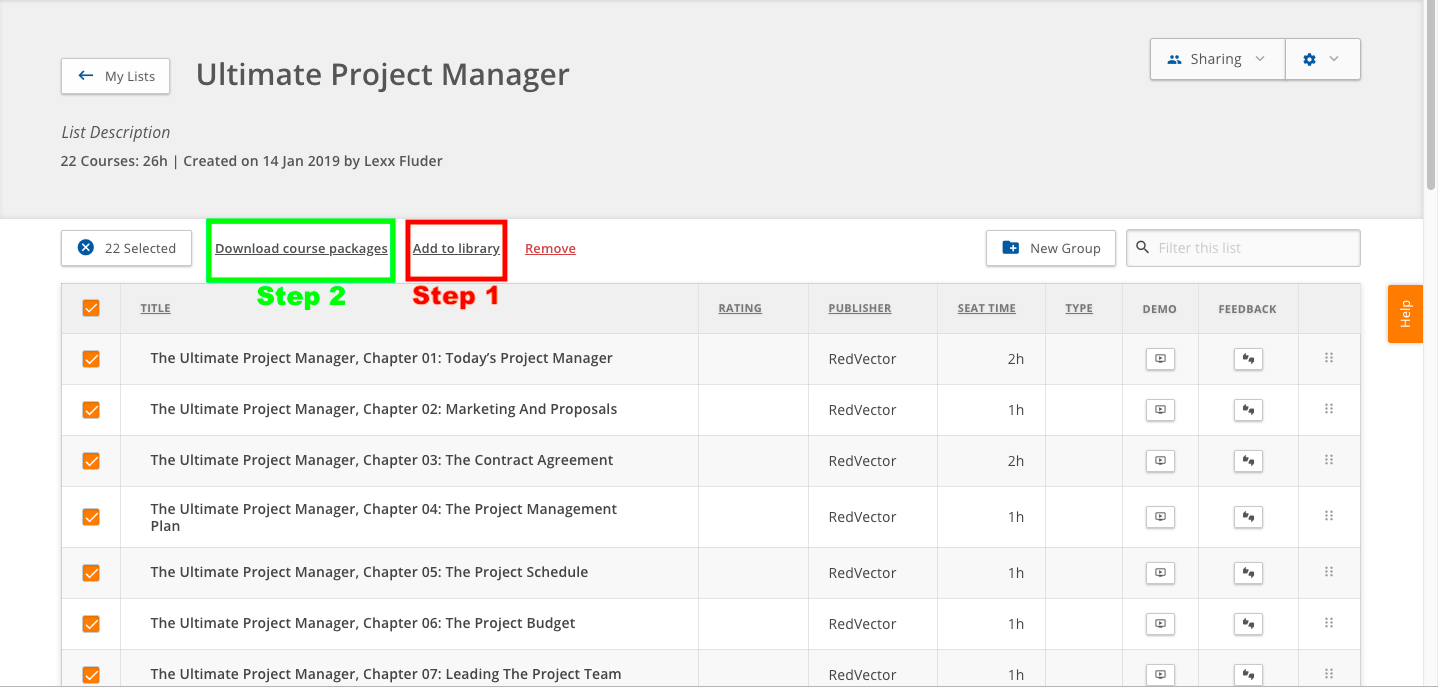 After you select this the download will start. It will only take a few moments to download these packages.
When the progress bar is complete you will see a zip folder downloaded to your computer.

NOTE: You cannot upload this zip directly to your LMS. You must unzip it first to access the individual zip file of each course.
Once you unzip this download you will find the course files (identified by GUID), a metadata report, and a text file with some general instructions about uploading this content to your LMS. Do not unzip the individual course zips, as they must remain individually zipped in order to work.