If you're set up on a Pay Per Use (PPU) account you'll be able to manage your courses from the Pay Per Use dashboard. You can get to the Pay Per Use dashboard by clicking on the Pay Per Use (PPU) tab on your main dashboard.

The Pay Per Use dashboard has lots of helpful information to manage PPU content.
In the Monthly Spend graph, you can now hover over any bar on the graph to quickly see what was spent that particular month .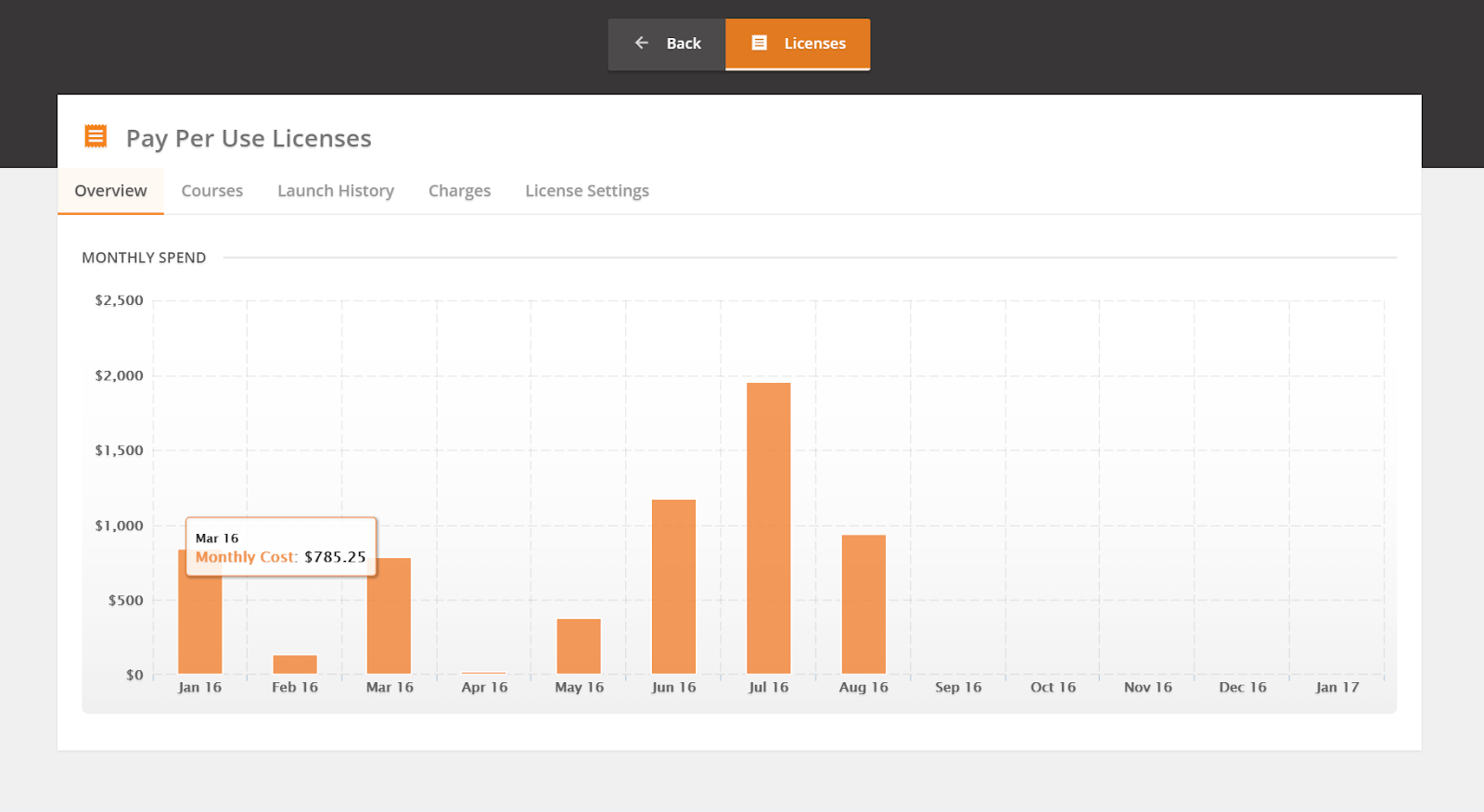 You can click on the "courses" section to view all of the courses that are part of your PPU account. If you are looking for information about a specific course, type the title into the search box to find exactly what you need. Or, if you're looking for paused content, type "Paused" in the search box.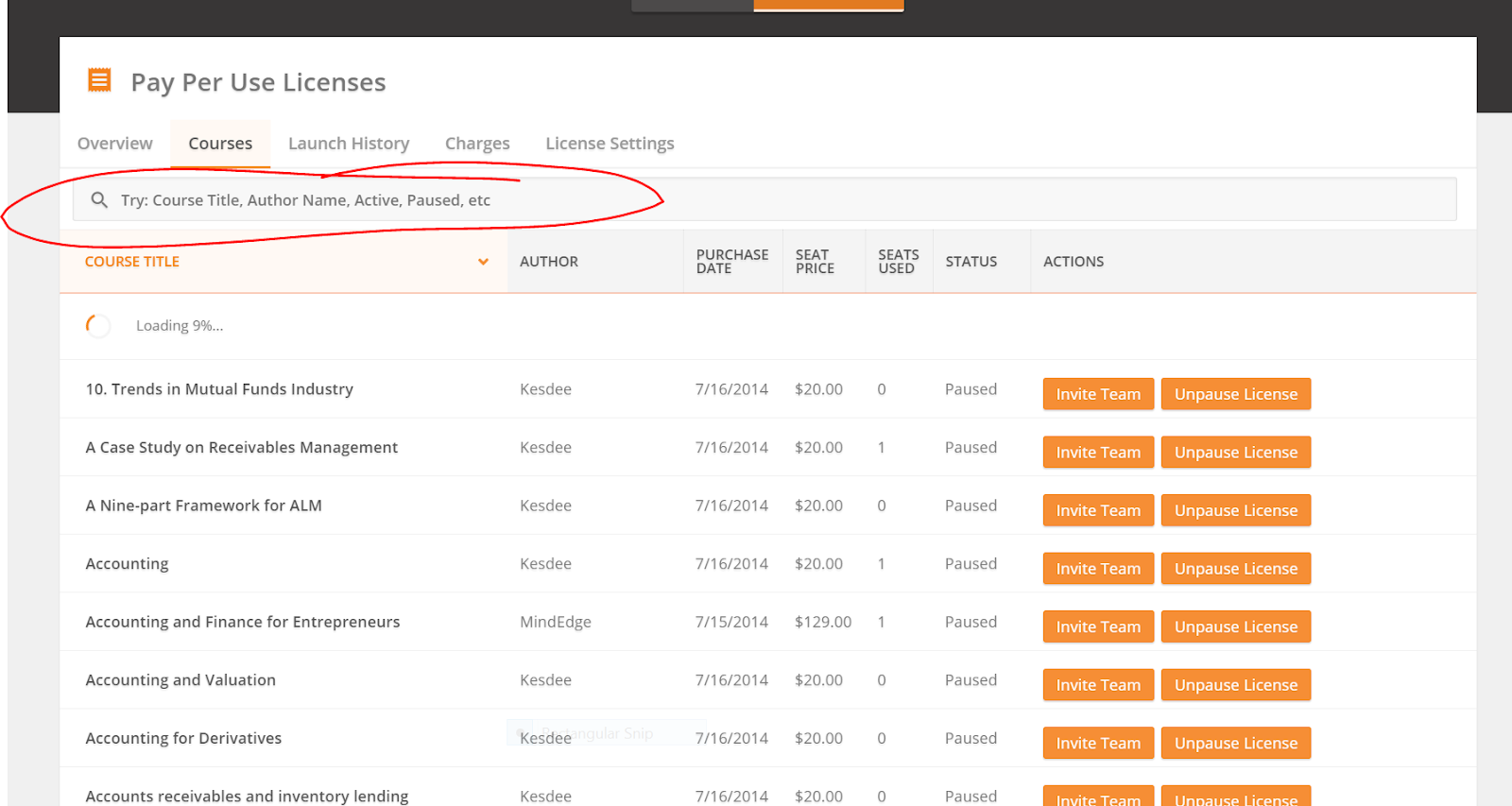 You can also upgrade and unpause licenses on this screen.
In addition, if you need to download the course launch information, you can access the Launch History report under the Launch History tab and download a  .csv file (see screenshot below).

If you are looking for purchase history for a specific month or a certain purchase, you can now find and easily search all of your purchases using the Your Pay Per Use Charges view. Just type the month or purchase amount  in the "Search Orders" box (see screenshot).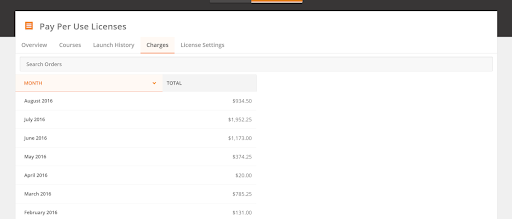 Need to tightly manage your budget? You can now set a spending limit on the Pay Per Use License Settings tab to cap a maximum on your Pay Per Use expenditures and edit it when your budget changes.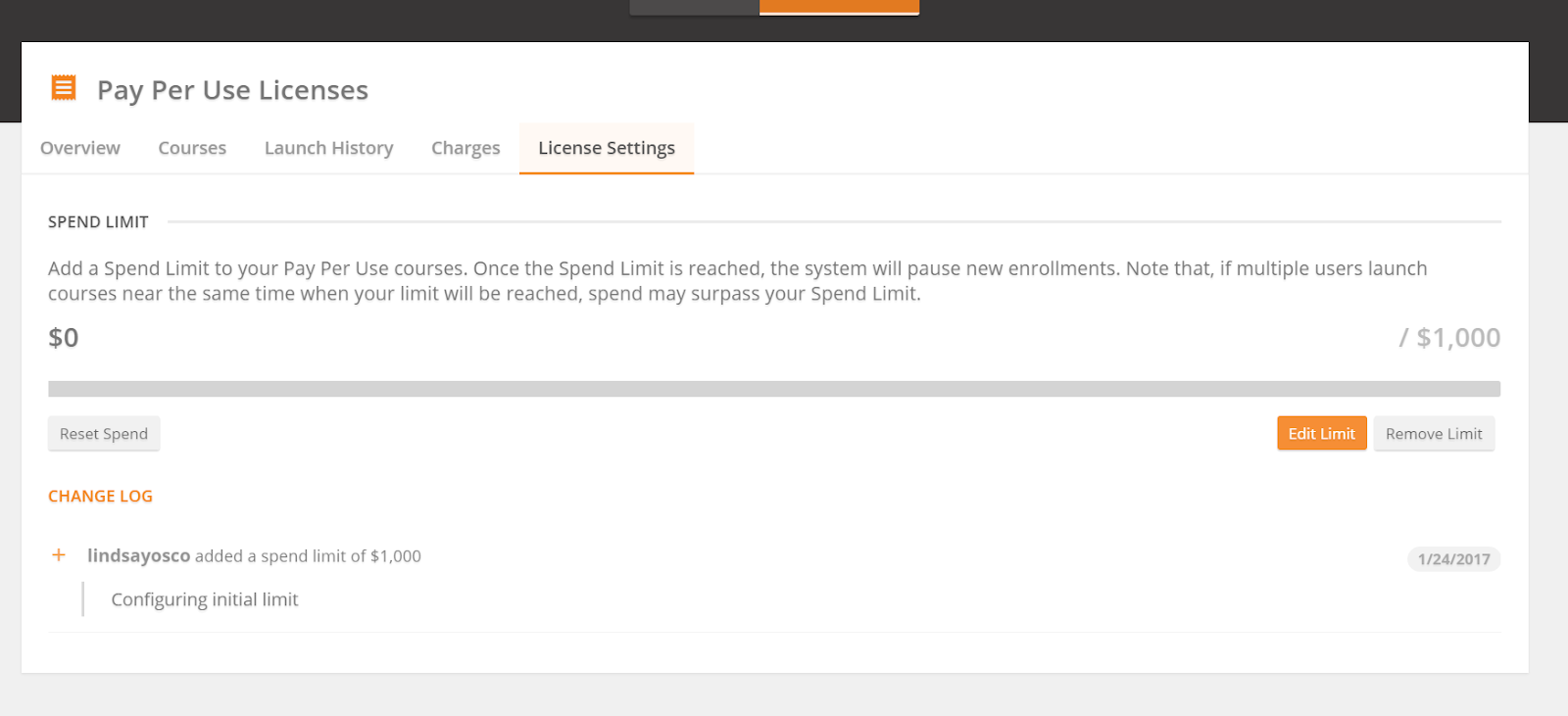 Restart the spend tracking by clicking the "Reset Spend" button (see screenshot below).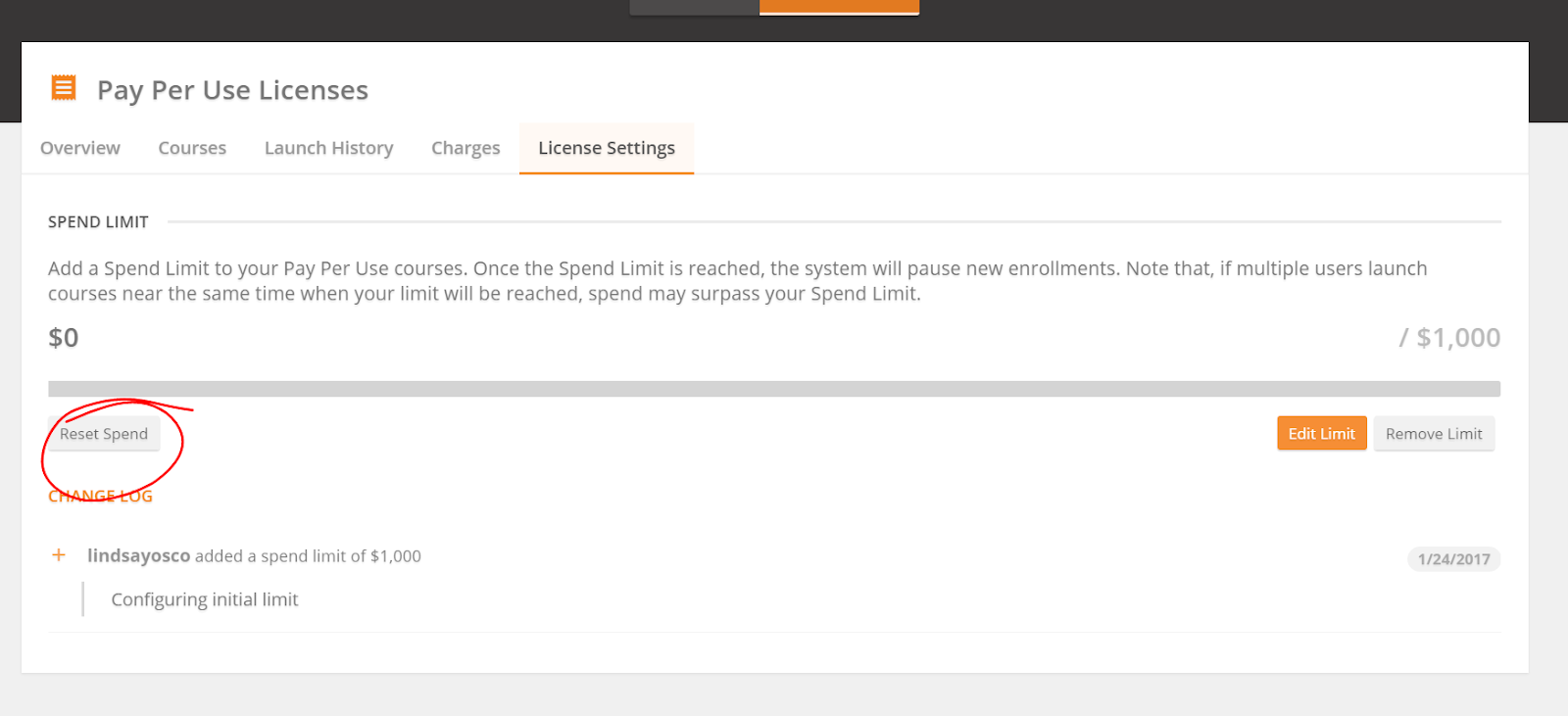 If you exceed your Spend Limit or set your Spend Limit below the amount of expenditures you've already made), your Pay Per Use courses and all new enrollments will be paused until you adjust your Spend Limit settings.