Adding courses to your Pay Per Use (PPU) library and sending them to your LMS is easy to do with Lists.
First, head to "My Lists" when logged in to the OpenSesame Marketplace in your LMS. You can find this by clicking your name in the upper, right-hand corner of the screen and selecting "My Lists" from the dropdown menu.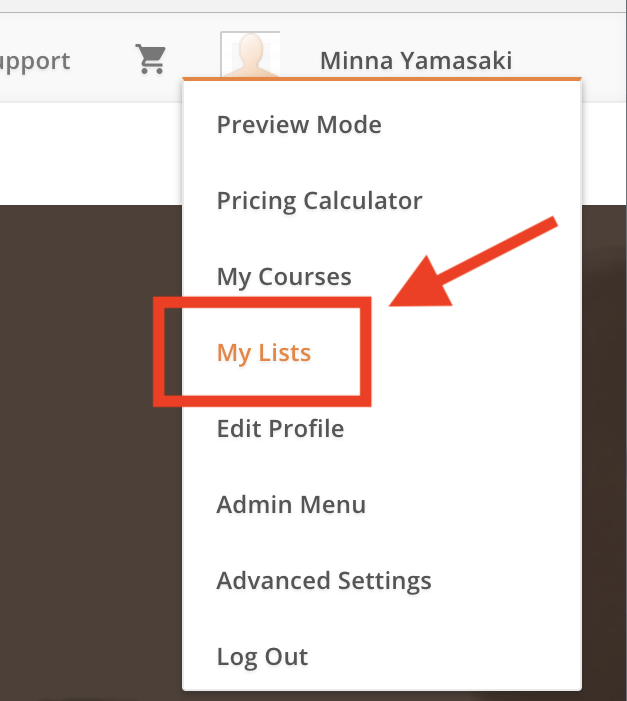 Once there, click on the name of the list that you would like to add courses from

Then, select the courses you would like to make available. You MUST click "add to library" before clicking "send to LMS". Only courses that have an active OpenSesame license can be sent to your LMS.
Once these courses have been added to your PPU library, you can then click "send to LMS"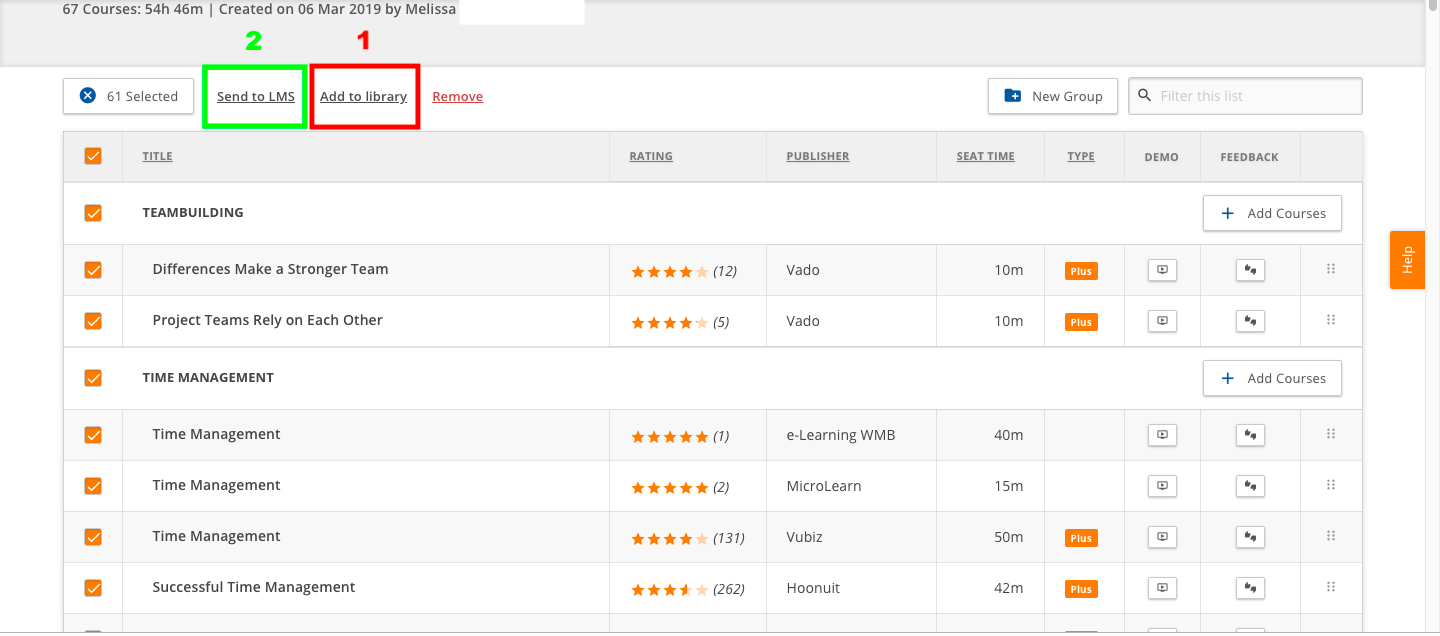 Finally, head back to your dashboard and click "Send to LMS"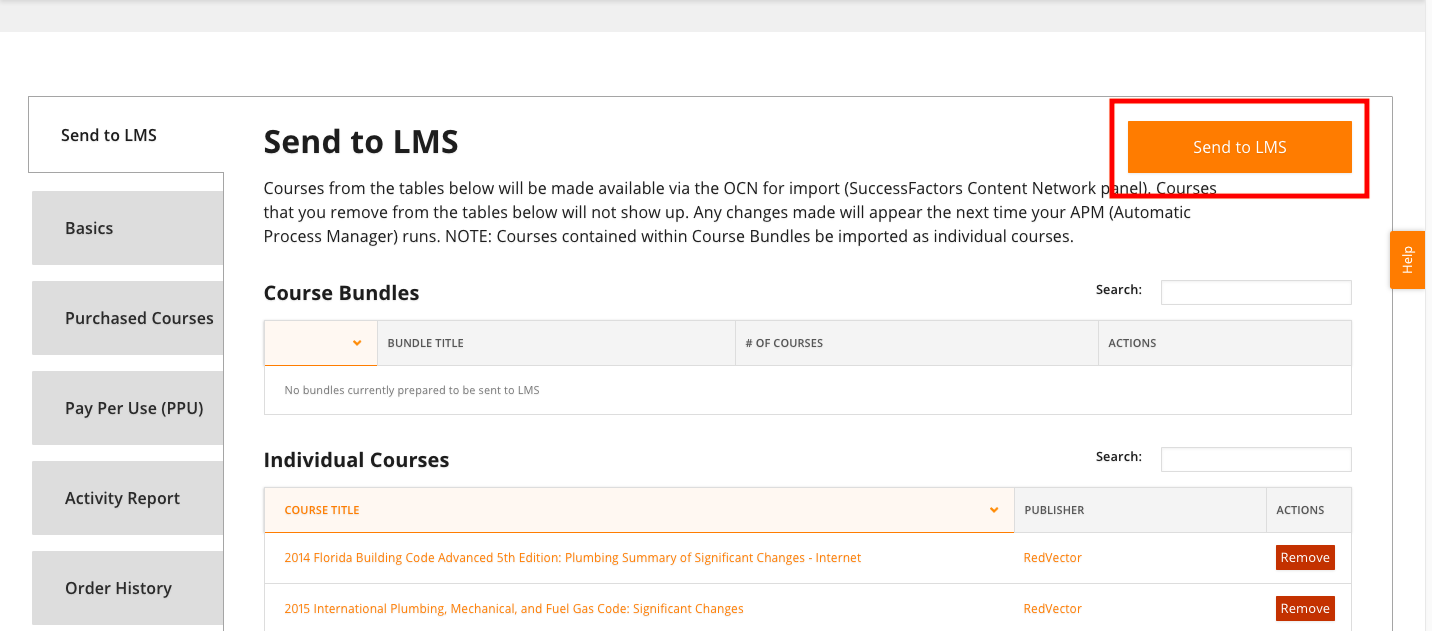 This will add the courses to your LMS.
NOTE: If you are using SuccessFactors, these courses will not be available until the next time the OCN APM runs
Have a PPU account but don't have an integration? Learn how to download course packages to add to an LMS here.