The OpenSesame dashboard is how Buyers, Publishers, and Learners can navigate their OpenSesame content. Once you sign in, you can get to the dashboard by clicking your name in the upper right-hand corner and selecting "My Courses":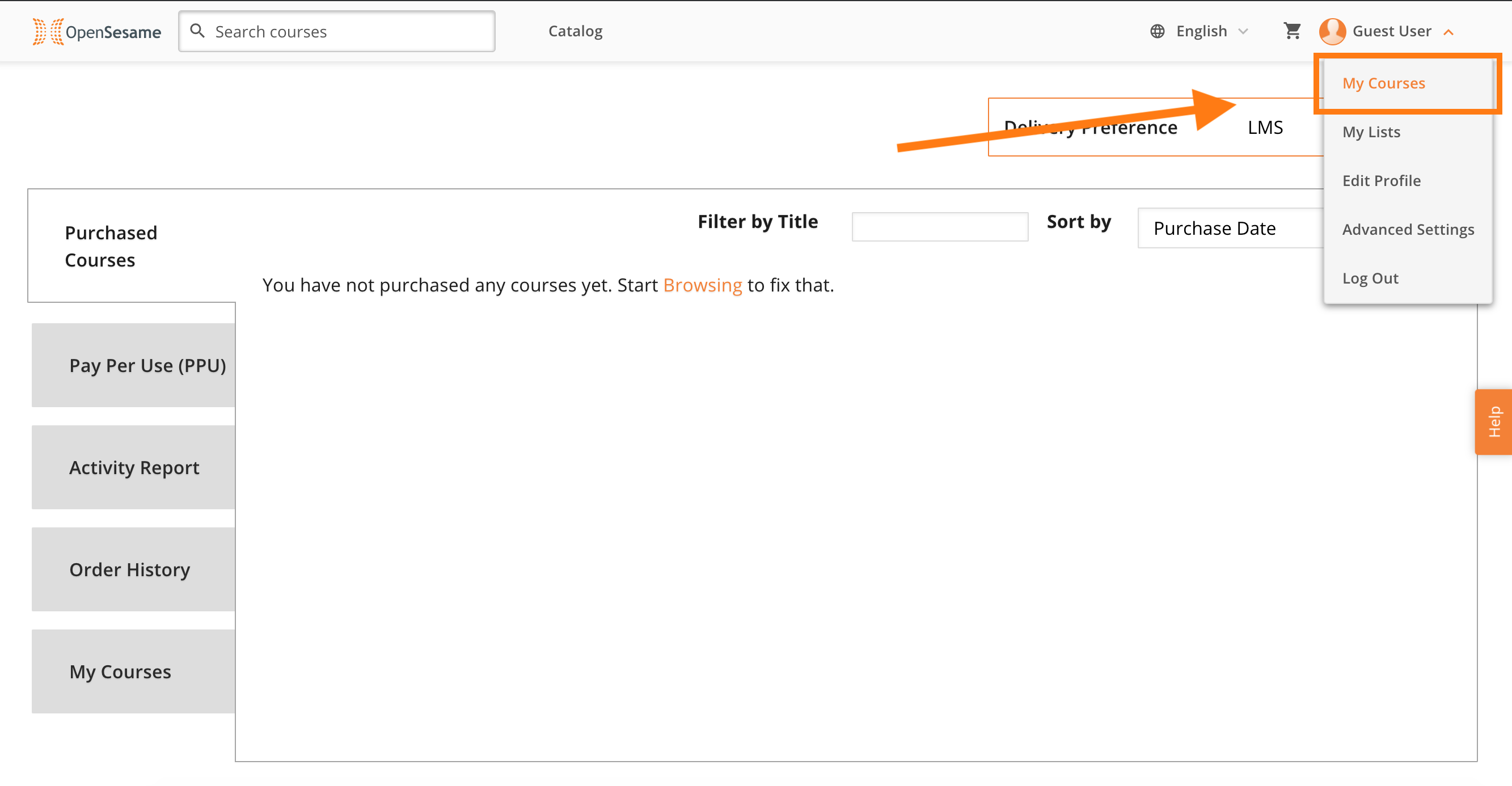 Once you click on "My Courses" you'll be taken to your dashboard. Here, you can set your delivery preference, assign content to learners, check your order history, or take courses yourself!
If you have further questions, our Support team is here to help via email at support@opensesame.com or via live chat and phone. Feel free to reach us at (503) 808-1268, ext. 2.