Did you find an OpenSesame course and purchase it for yourself?
If you purchased a course online with OpenSesame, you can start viewing your course immediately afterward. You can also return to watch the course at a later date or pause halfway through to resume later. Let's walk through how easy it is to access your course after you have purchased it.
First, make sure you are logged in to your OpenSesame account. From the www.opensesame.com homepage, click the "My Account" button at upper right: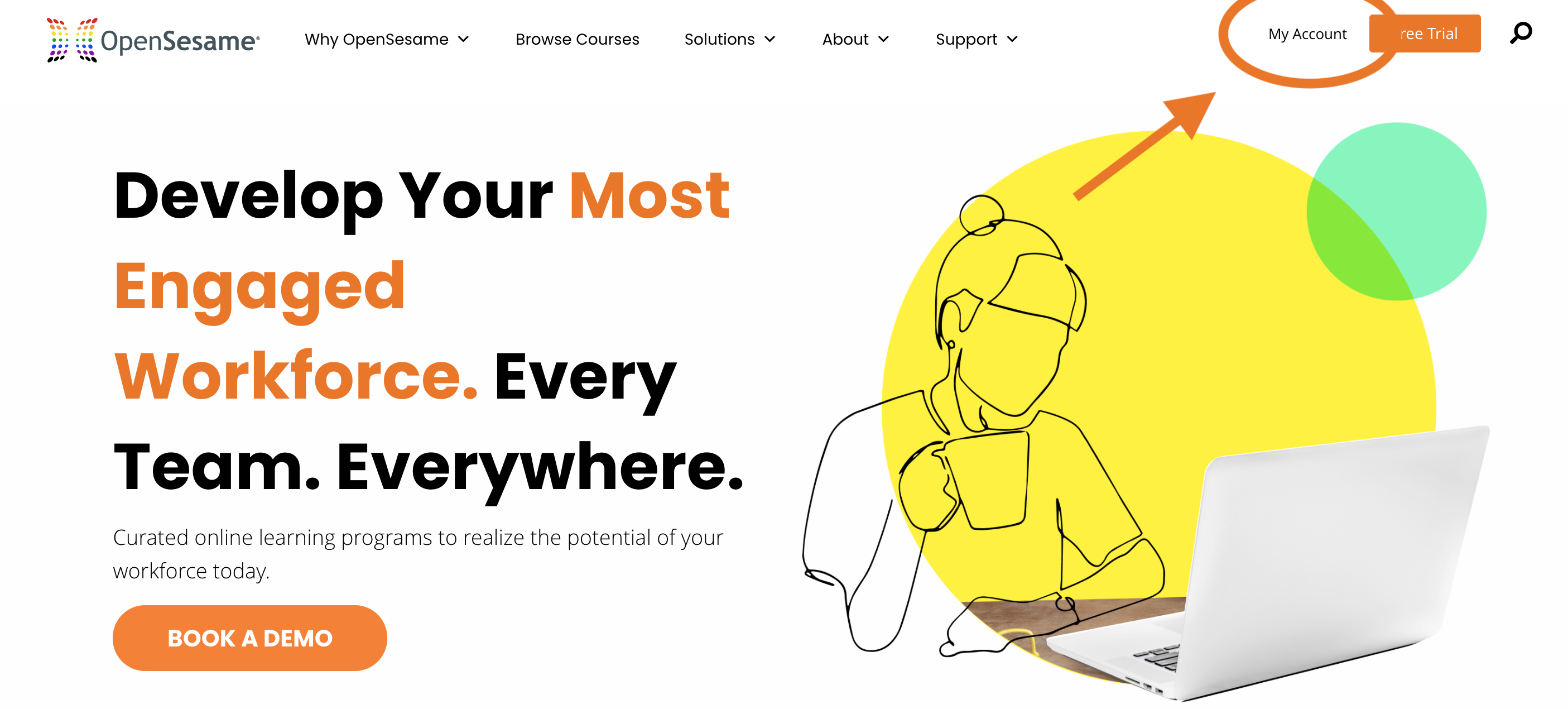 This will bring you to the login page: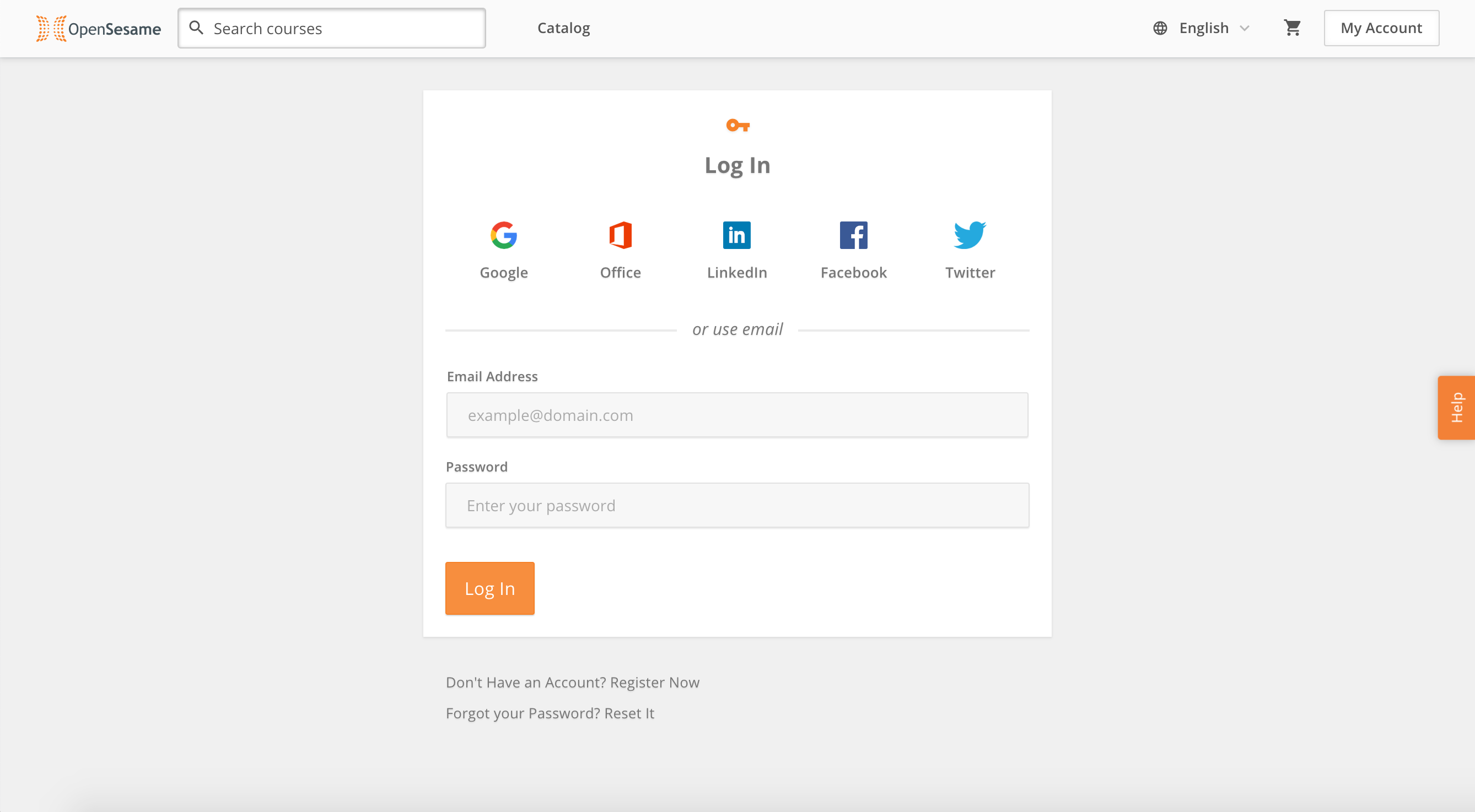 Once logged in, you will see your account name in the top right corner of the browser window. Hover your cursor over that name to reveal a menu, then select "Dashboard" to find the course(s) you have purchased:

Once in the dashboard, be sure that the delivery preference is set to "On OpenSesame" in the upper right corner. This allows you to take the course on www.opensesame.com (as opposed to taking the course through a Learning Management System). If it is not set to "On OpenSesame," simply click on the current setting to update it.
Once your delivery preference is set, click on the "Purchased Courses" tab. Then, click the "Begin Course" button to start your course:

If you need to take a break from the course, use the course-provided Exit button and the system will remember your progress when you resume the course later. (Not all courses include an Exit button, and if your course does not have one, closing the course should trigger a save.)
Tip: Turn off your pop-up blocker to help ensure seamless delivery of your courses.
Now you are well on your way to learning! Once you complete the course, your completion certificate will automatically be sent from info@opensesame.com to the email address on file for your account. If you do not see it appear in your email inbox within 10 minutes, please check your spam folder.
If you have further questions, our Support team is here to help via email at support@opensesame.com or via live chat and phone. Feel free to reach us at (503) 808-1268, ext. 2, or at +44 203 744 5541 in Europe.