This Cegos course allows for a maximum screen resolution of 1920x1080. If your screen is larger, you may find your progress bar caught at 92%: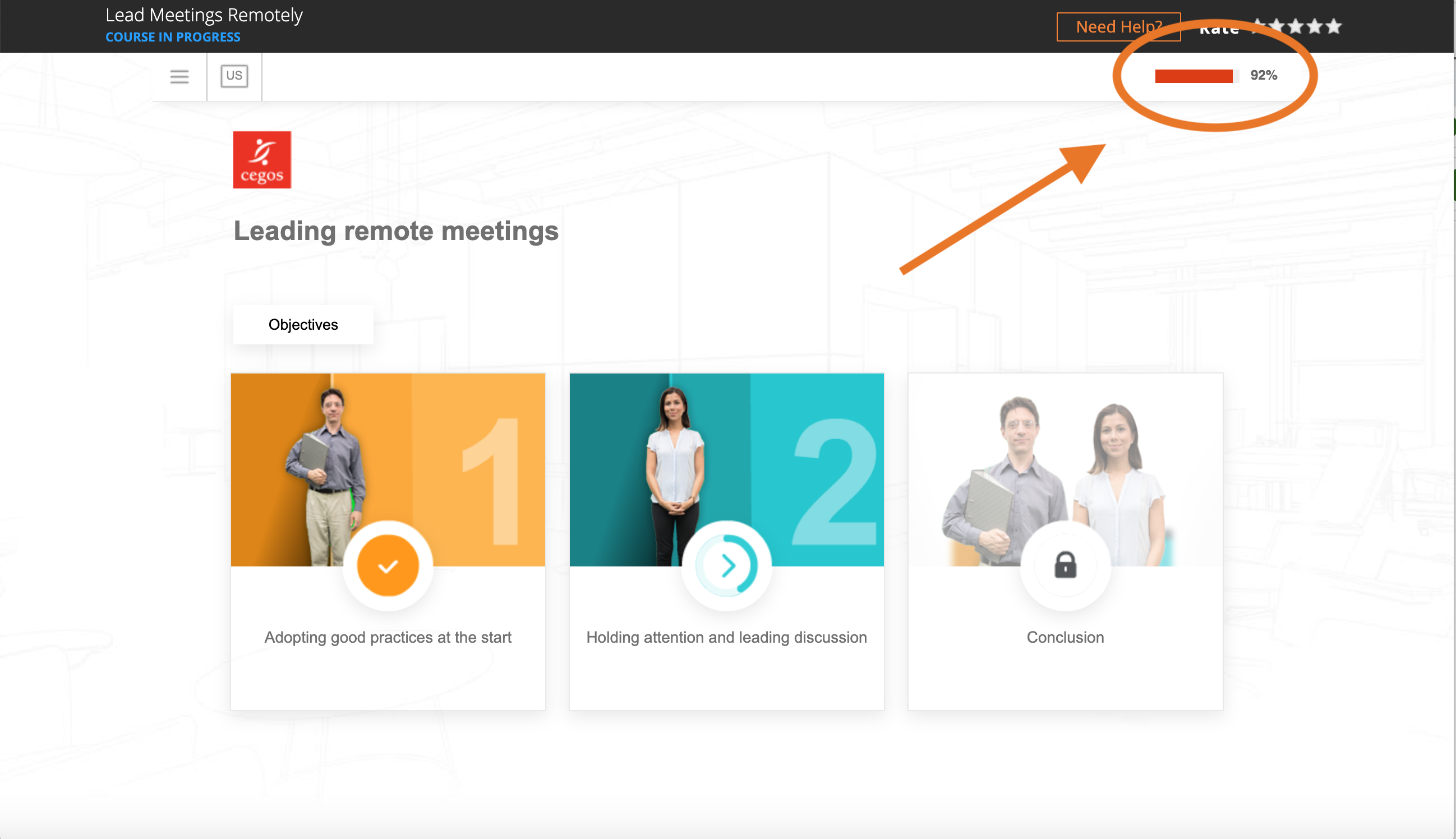 If you see this, try resizing the browser window so it is smaller than 1920x1080, then finish the second module again.
If problems persist, please double-check that the browser and system zoom are set to 100%. This will ensure that the course interface behaves as designed.
On a PC: Press the Ctrl and 0 keys at the same time
On a Mac: Press the Command and 0 keys at the same time
In addition to the red progress bar at top right, you can check the course menu at any time by clicking the first icon at top left. Here you can see that the Conclusion section's icon has unlocked because the two modules are complete: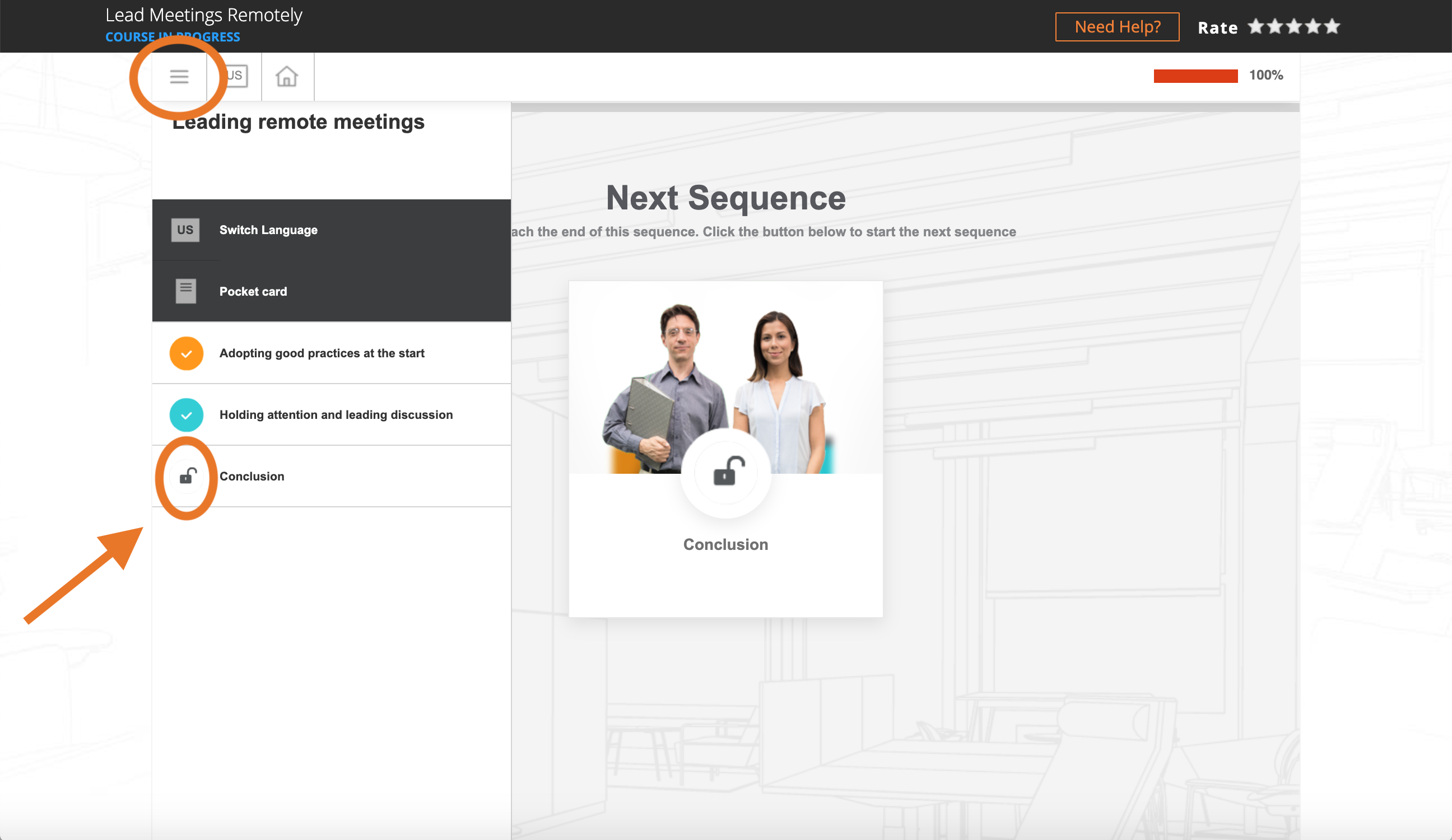 Note: It is not necessary to view the conclusion to complete the course.
If problems persist or you have further questions, our Support team is here to help via email at support@opensesame.com or via live chat and phone. Feel free to reach us at (503) 808-1268, ext. 2, or at +44 203 744 5541 in Europe.