Navigating the thousands of courses in our catalog to find the best available match is now faster and easier.
If you enter a search term in the "Search courses" bar, you will now see three new recommendation panels appear at the top of your results: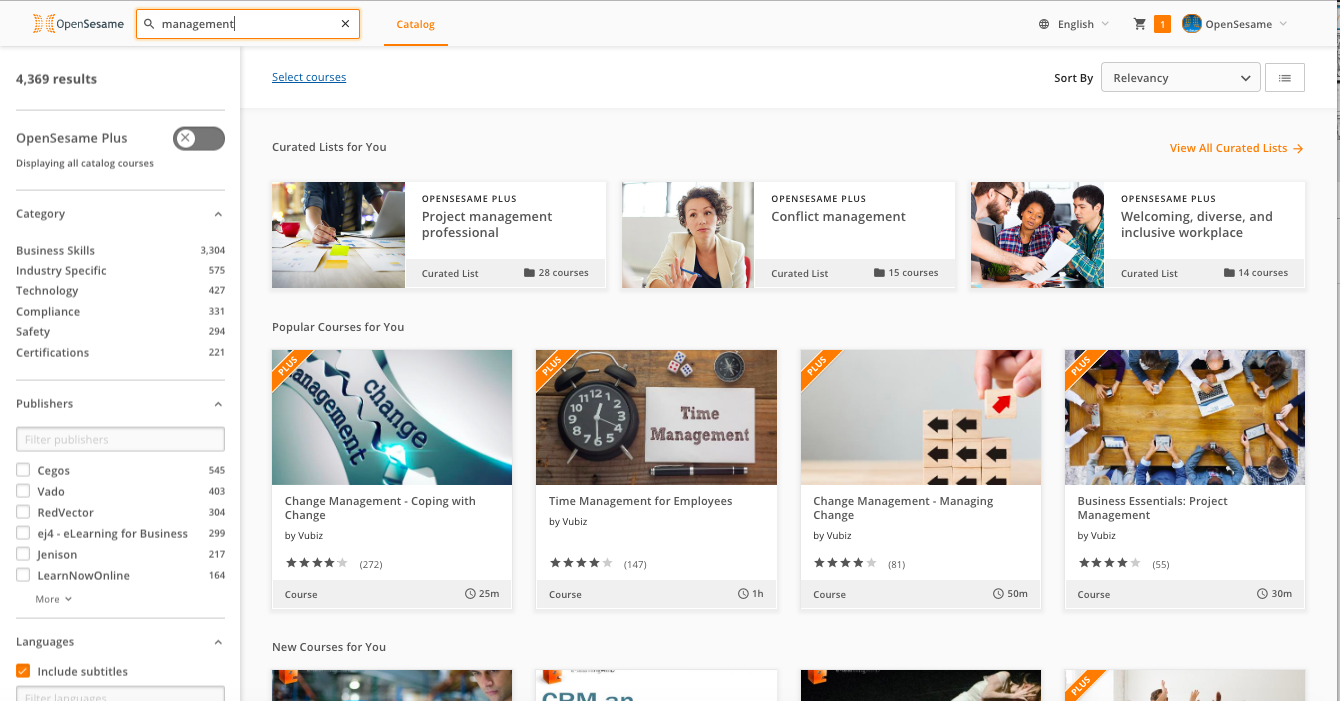 The first panel suggests Curated Lists relevant to your topic. The next suggests popular courses, which takes things like ratings and usage into account, and the third displays new and recently updated courses. Underneath these panels you will find all other relevant results.
Note that the catalog's sort menu at upper right will need to use the default, "Relevancy," to generate any recommendations.
For a comprehensive guide to our search tools, please refer to this post, and if you have further questions, our Support team is here to help via email at support@opensesame.com or via live chat and phone. Feel free to reach us at (503) 808-1268, ext. 2.