The OpenSesame Plus Publisher Overview is updated throughout the year as new publishers are added to the OpenSesame Plus subscription catalog. Get the latest version here (download - 11.8 MB PDF file).
Example page: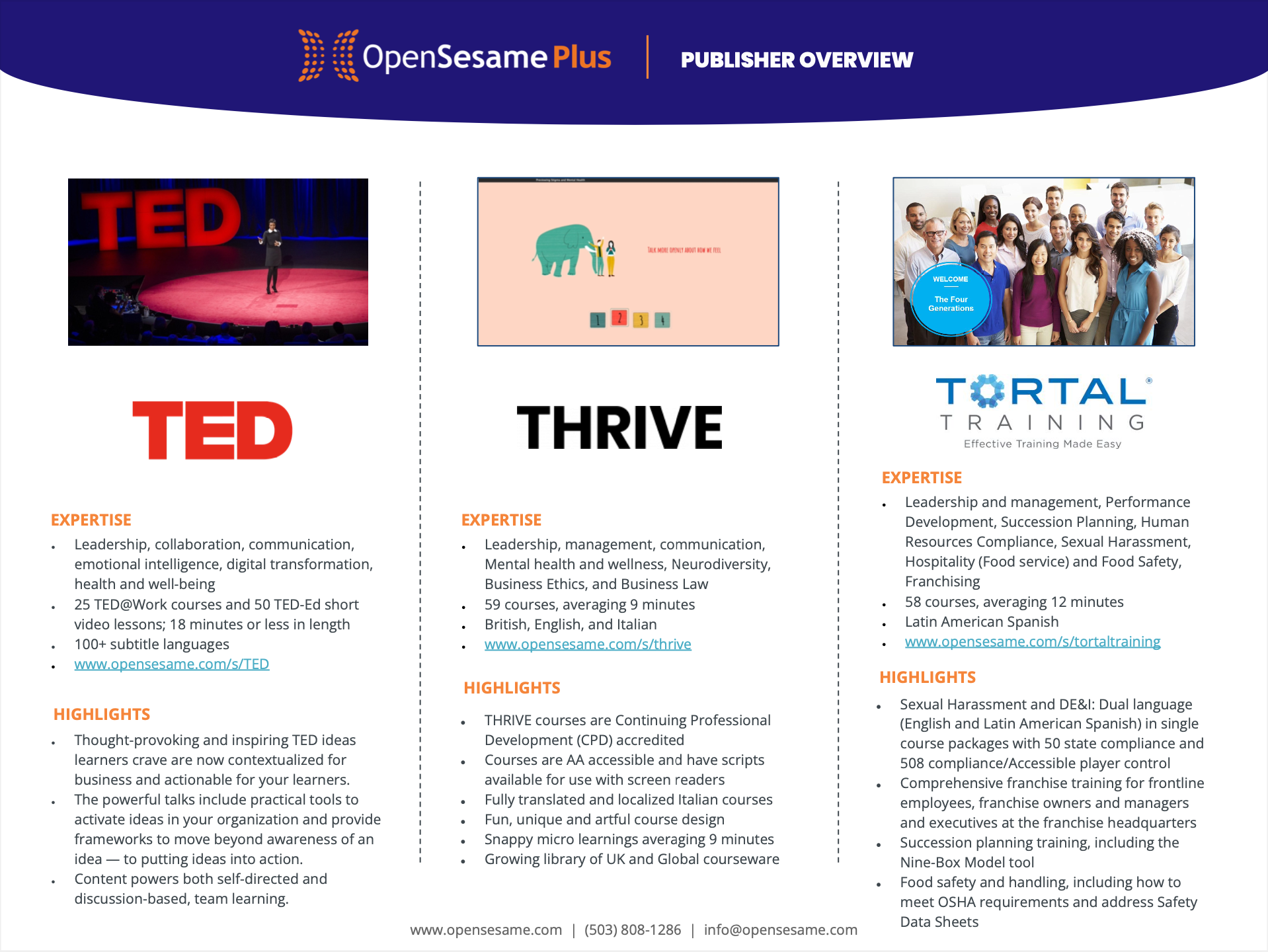 For more detailed descriptions of each of our OpenSesame Plus publishers, please see this document (download - 20.3 MB PDF file).
Example page: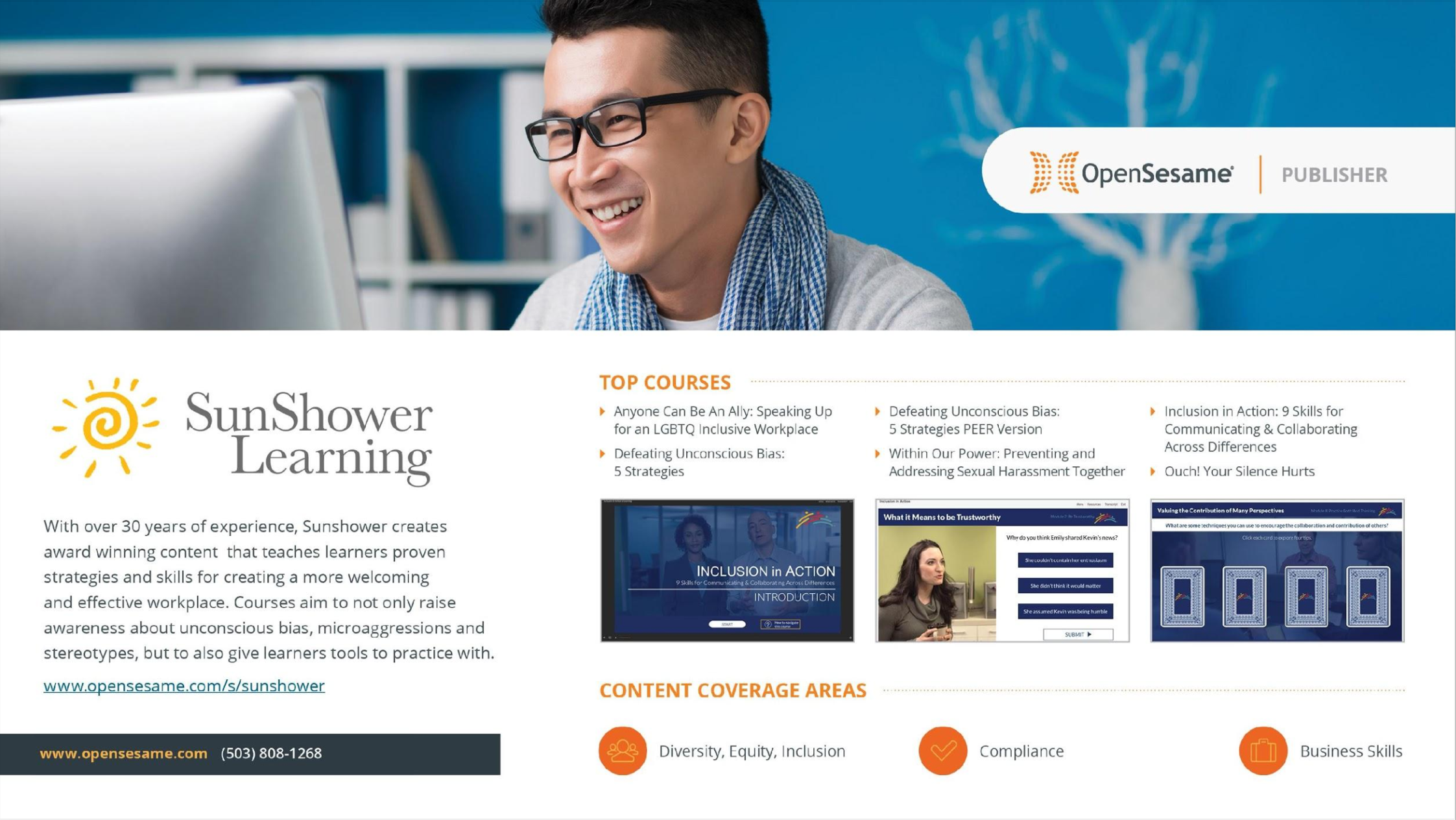 If you have further questions, our Support team is here to help via email at support@opensesame.com or via live chat and phone. Feel free to reach us at (503) 808-1268, ext. 2, or at +44 203 744 5541 in Europe.