Prerequisites
Before proceeding, you will need the activation code that was emailed to you from "info@opensesame.com" with the the subject "Welcome to Simon, ...".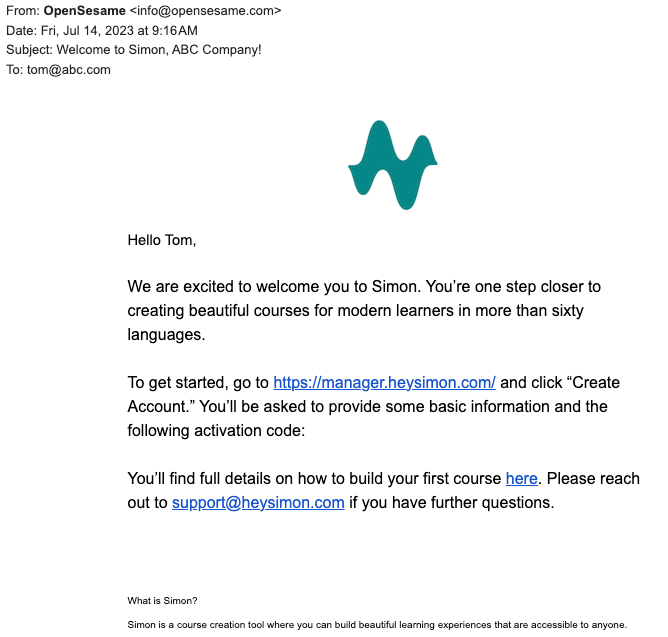 Quickstart video
Watch this 3-minute video for an overview of how to create your Simon account.
Steps to set up your account
1. Go to the 'Create an Account' page
To set up your account, first go to https://manager.heysimon.com/ and click Create an Account.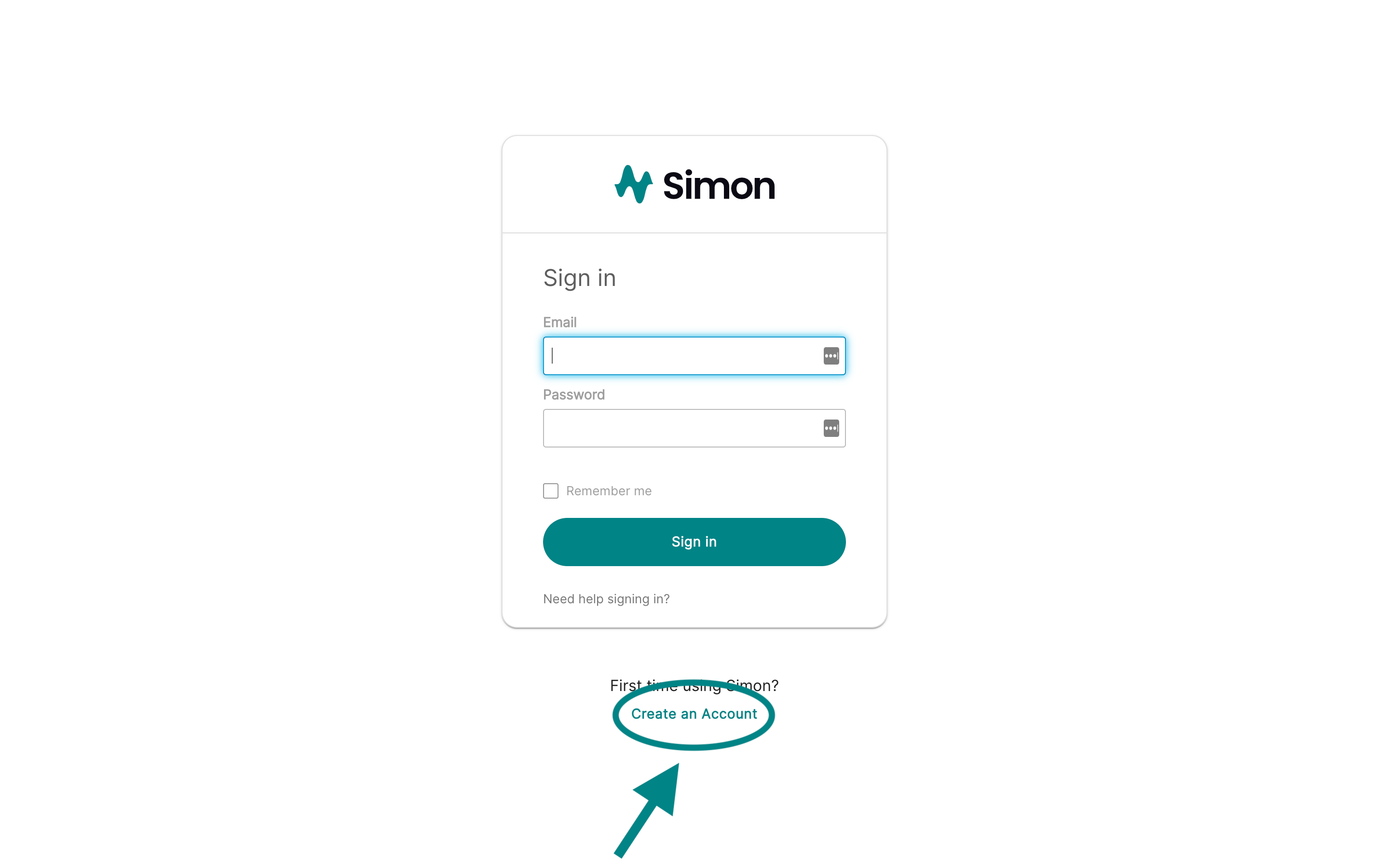 2. Register your company's Simon account
Enter your name, email and company. We recommend you use the same company name used for your OpenSesame account. In the Activation Code field, enter the code that was previously sent to you with the information on how to get started with Simon. Click Register Now.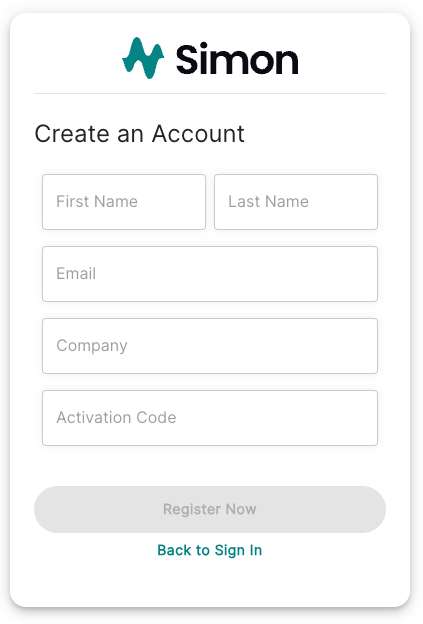 3. Activate your user account
You will see a message that your company account has been registered. Look in your inbox for an email with the subject line "Activate your Simon account". (Sometimes this may take a few minutes). Open it and click Get Started! to activate. If your invitation has expired, please contact support@heysimon.com to request a new activation email.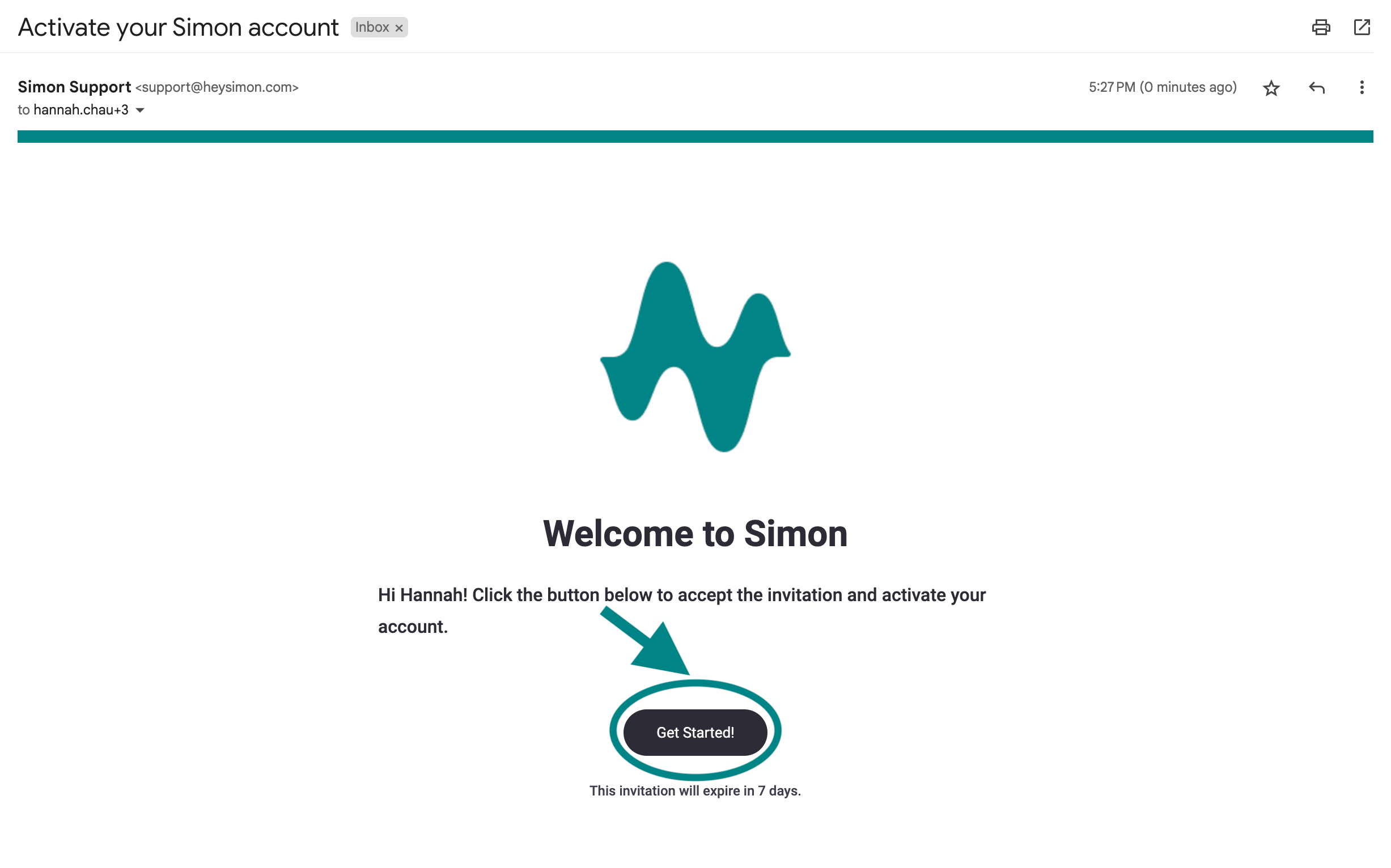 Note: It can take a few minutes for the activation email to arrive. If you don't see it after 5 minutes, be sure to check your spam folder or quarantined emails. If you still cannot find the email, please let us know at support@heysimon.com. Also, until you have successfully activated your account and created your password, you won't be able to reset your password using the "Need help signing in" option.
4. Create your user account password
Selecting the Get Started! link in the email will take you to a page to enter a new password and set your security questions. When you are finished filling out all of the fields, click Create My Account.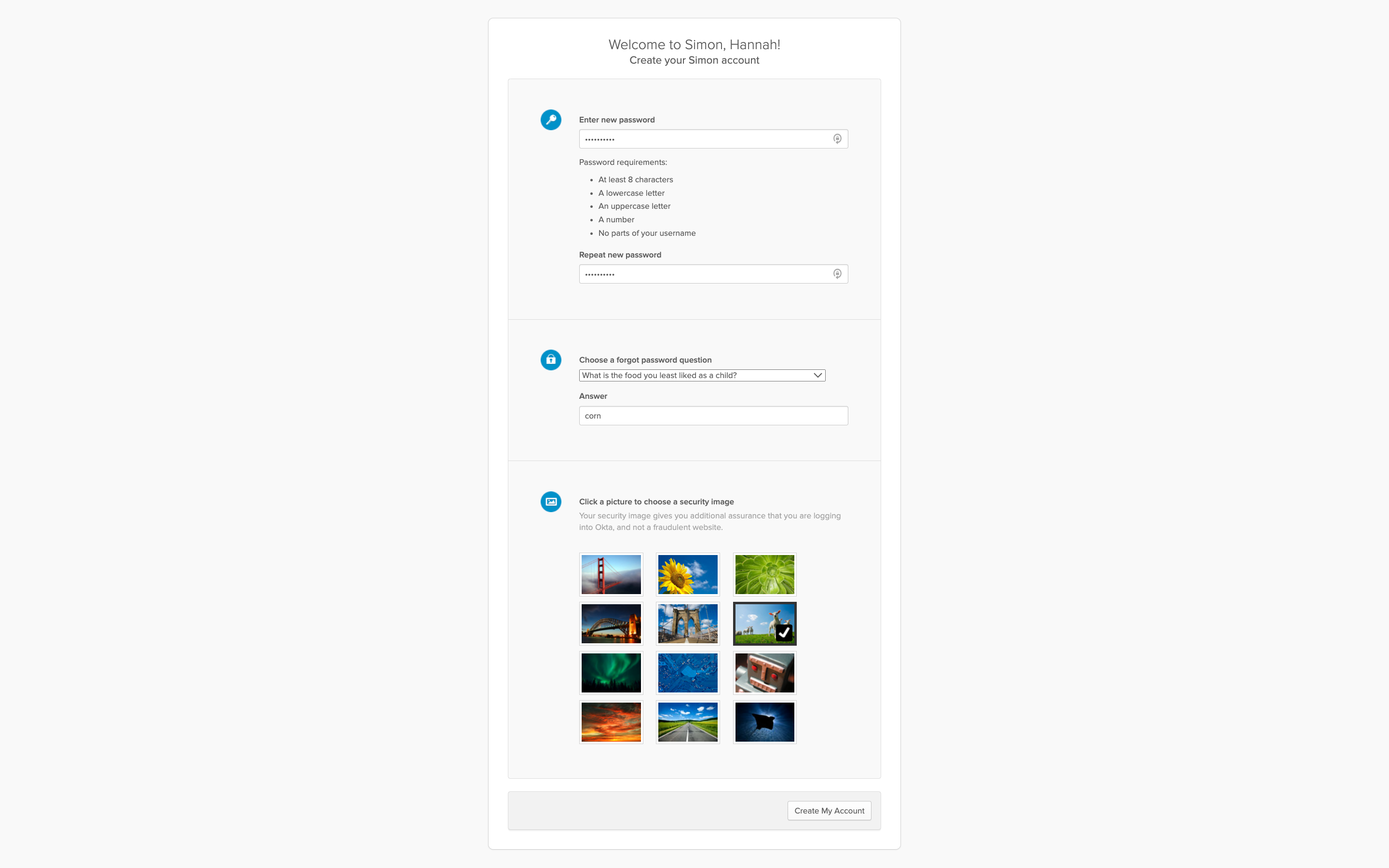 5. Log in to your new account
You will be redirected to the sign-in page and can now log in to your account!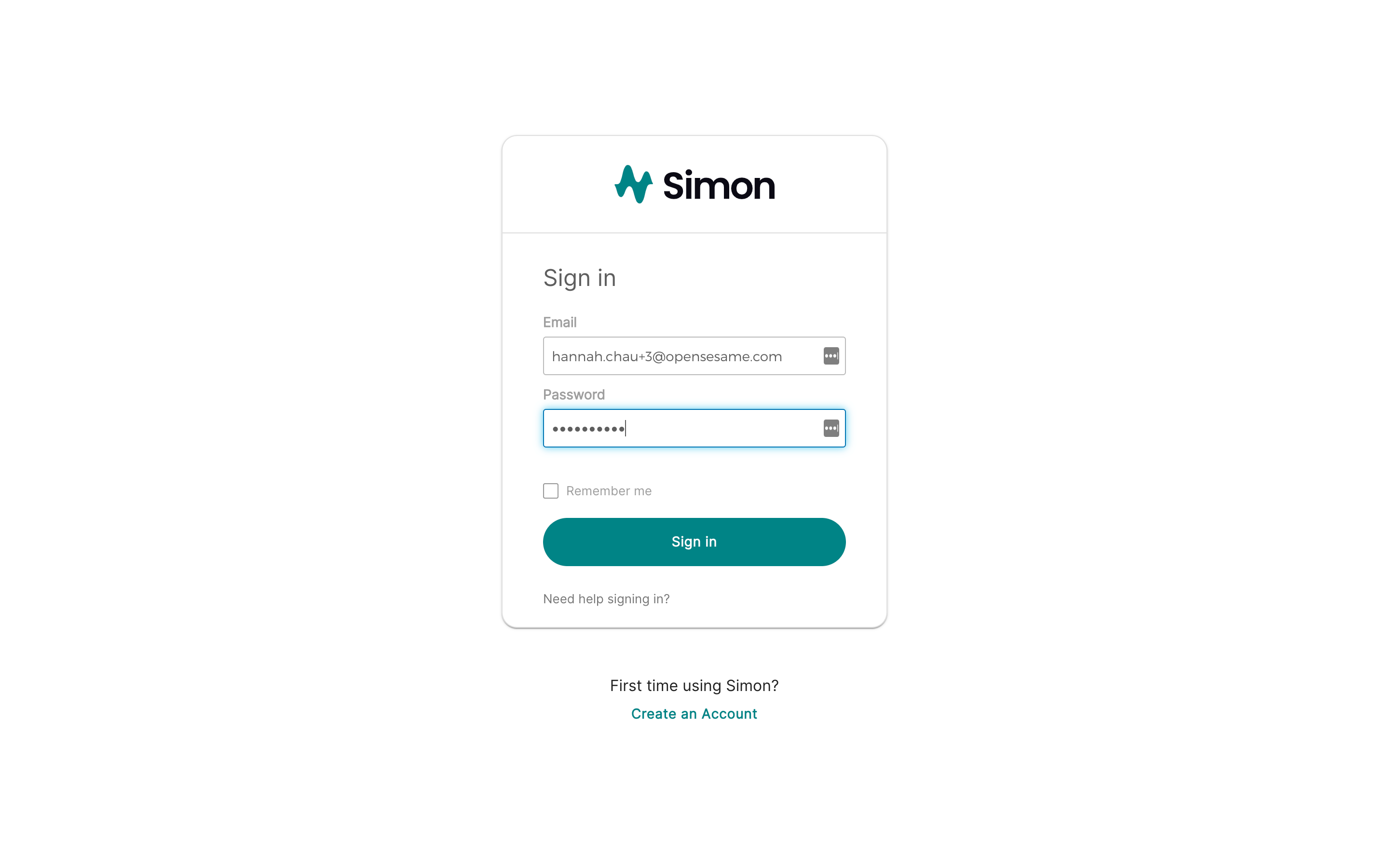 If you have further questions, our Support team is here to help at support@heysimon.com