You can close or cancel your account or subscription at any time.
Please keep in mind that canceling will remove access to courses tied to your account, the ability to log in to OpenSesame, and that any course progress will be lost. If you'd like to save any data prior to closing or canceling—or if we can help resolve any account problems you've been experiencing—let us know at support@opensesame.com.
First, log in to your OpenSesame account. Once logged in, select "Edit Profile" from the account menu at upper right:

In the Edit Profile page, scroll down to the very bottom. Next to "Save Profile" is a "Cancel Account" button: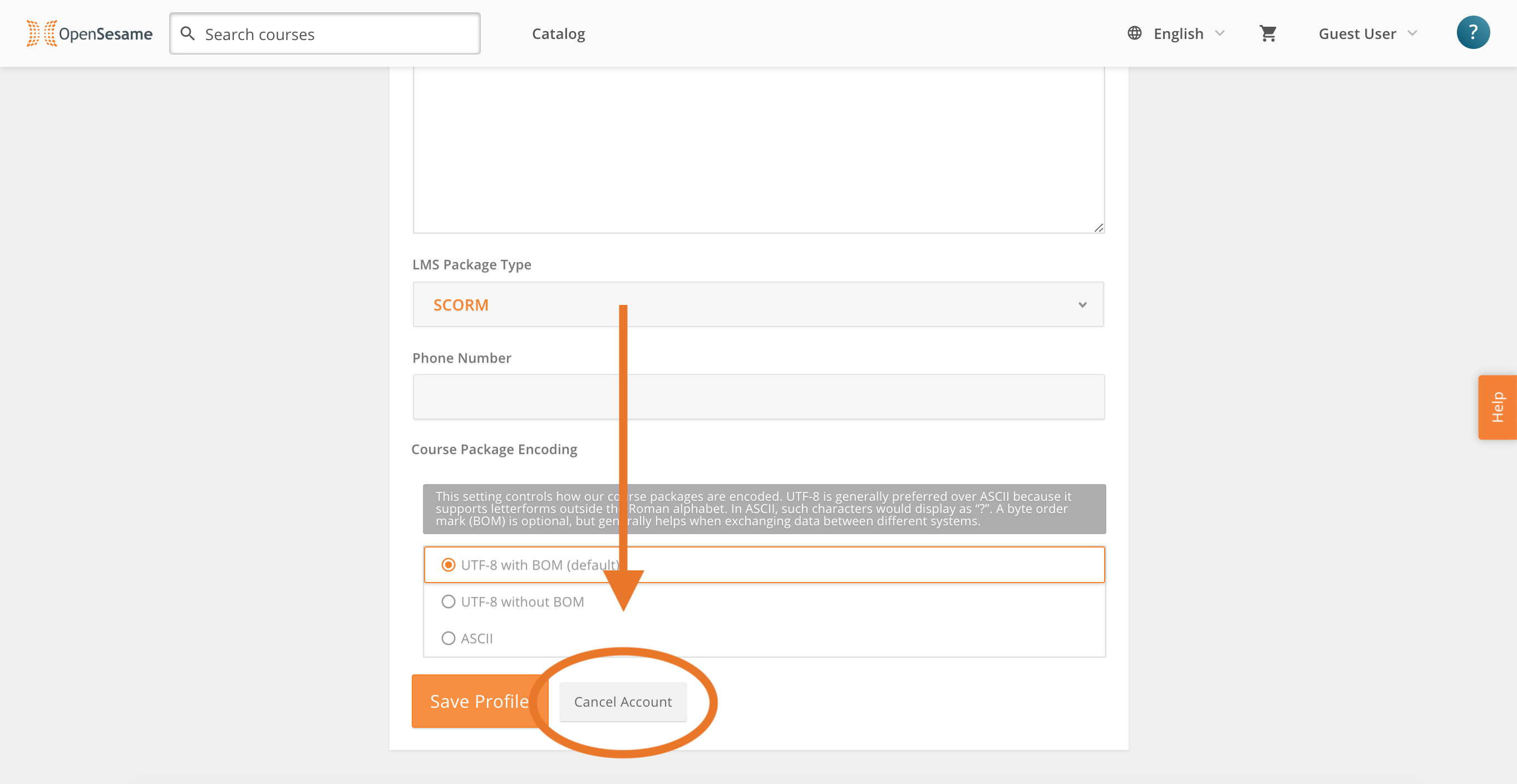 Click it to reach a page asking for confirmation. Confirming will then cancel your account and any recurring OpenSesame Plus subscription order.
If you have further questions, our Support team is here to help via email at support@opensesame.com or via live chat and phone. Feel free to reach us at (503) 808-1268, ext. 2, or at +44 203 744 5541 in Europe.