Please ensure that you are completely signed out of OpenSesame before attempting to reset your password.
Click this link to confirm you are fully logged out: https://www.opensesame.com/user/logout
1) Once logged out, click here to reach the log-in page. Next, select the "forgot your password" option: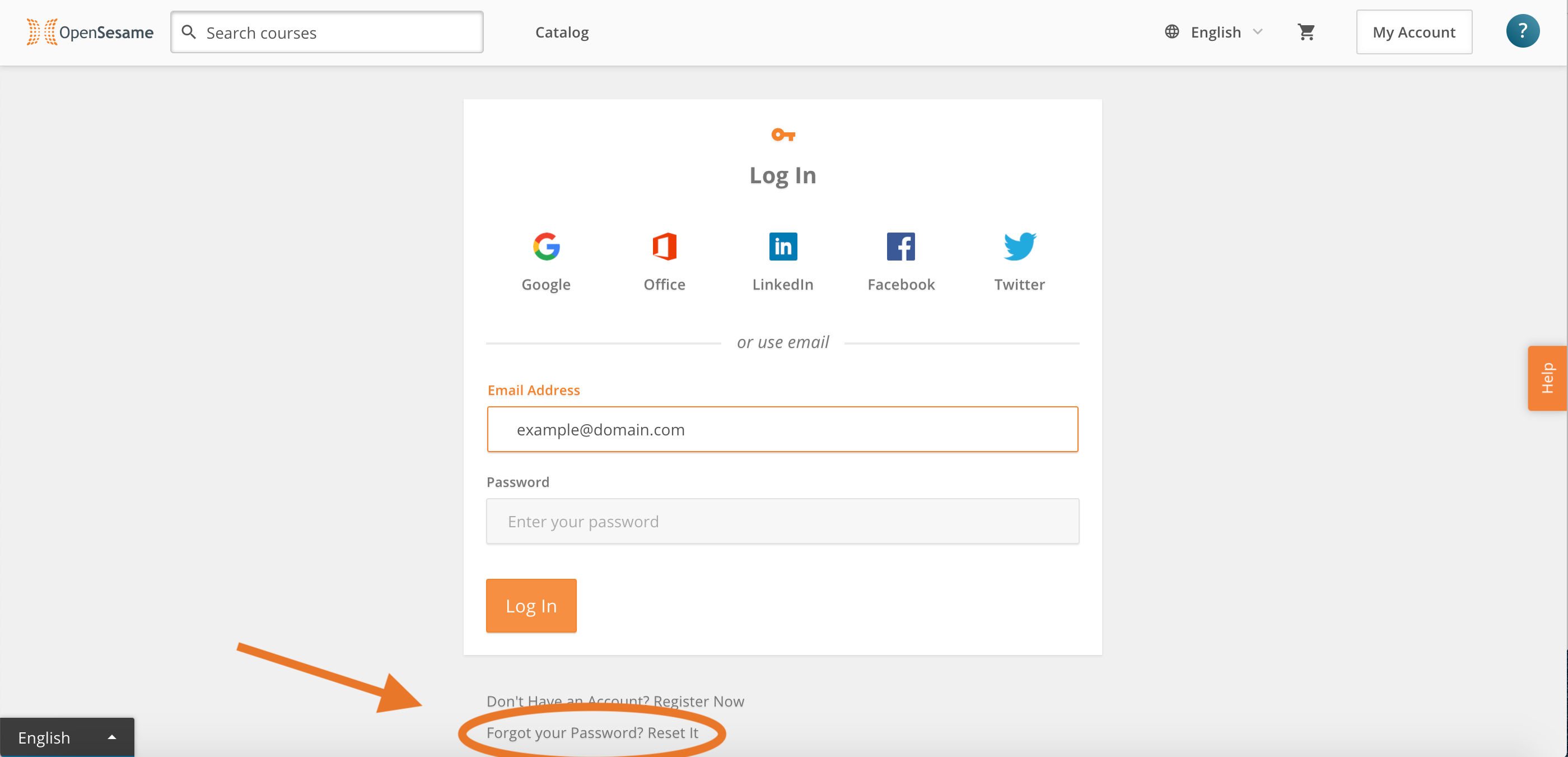 2) Enter your email address and click "Send Password Reset Email":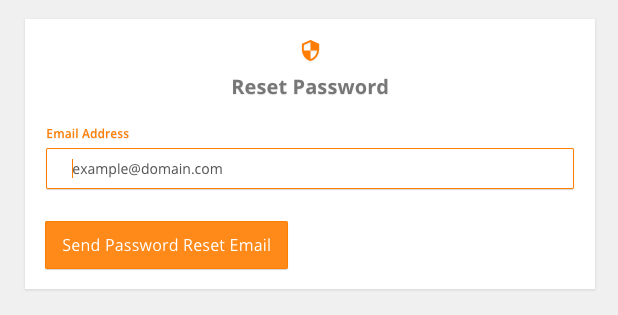 3) You will see a confirmation message and will soon receive a password-reset email from info@opensesame.com. The subject will be "OpenSesame password reset link for [account's email address]" and it will look like this: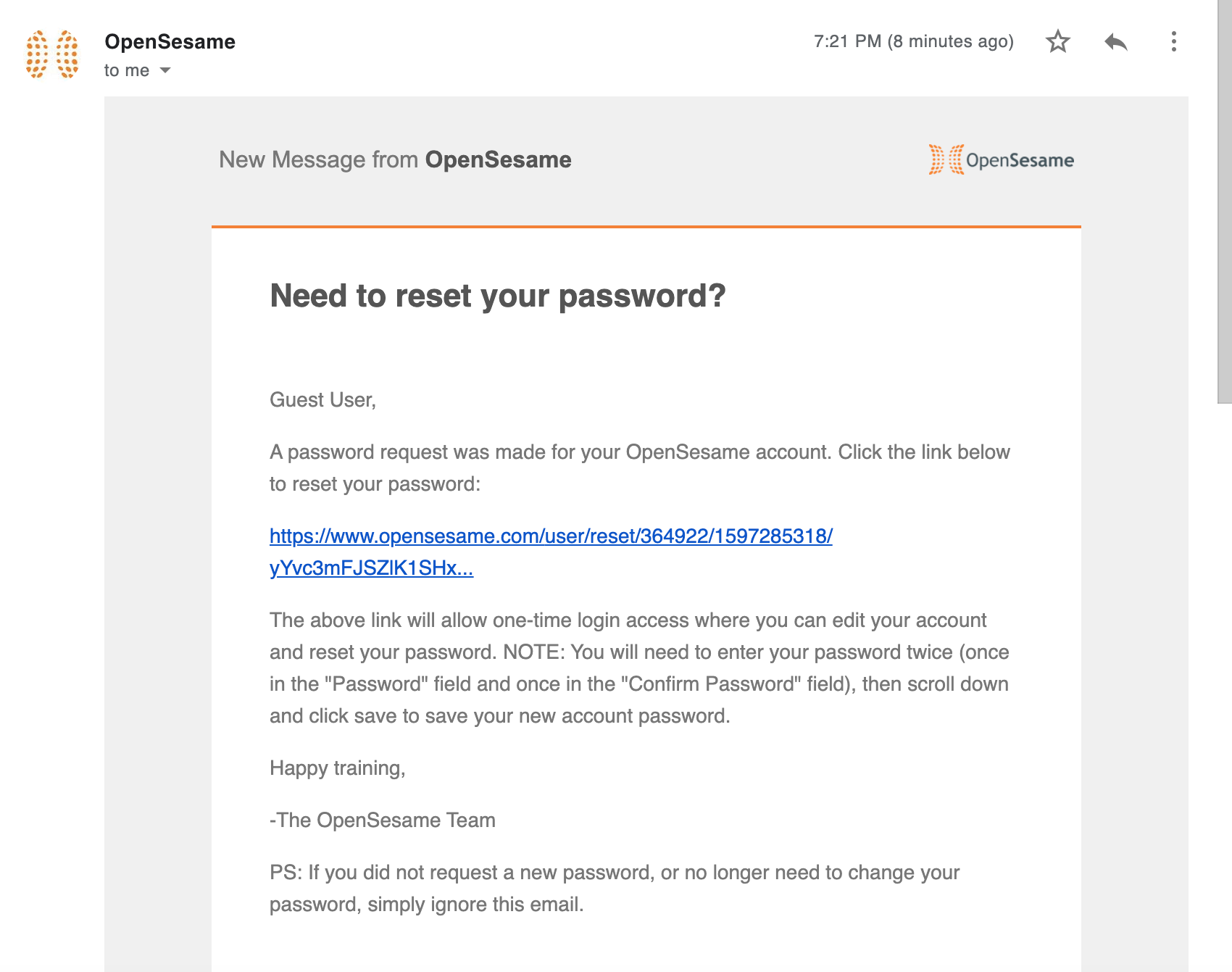 Note: If you do not see it in your inbox, please check your spam folder. If it is not there either, please confirm with your IT department that emails from "info@opensesame" are allowed.
4) Click the link included in the email. Finally, enter a new password that meets all of the following requirements:
Must have at least 1 digit.
Cannot match 12 past passwords.
Must have upper and lower case letters.
Must have at least 8 characters.
Must have at least 1 symbol.
Once you save your new password, you can use it to log in!
If you have further questions, our Support team is here to help via email at support@opensesame.com or via live chat and phone. Feel free to reach us at (503) 808-1268, ext. 2, or at +44 203 744 5541 in Europe.