To reset your OpenSesame password, first confirm that you are logged out. You can do this by visiting https://www.opensesame.com/dashboard.
If you reach a log-in page, do not log in, and instead continue to the next step.
If you reach a dashboard, use the navigation bar to open your account menu and select Log Out. Once logged out,

click the

My Account

button

to reach the log-in page.
Once on the log-in page, click the Forgot Your Password? link: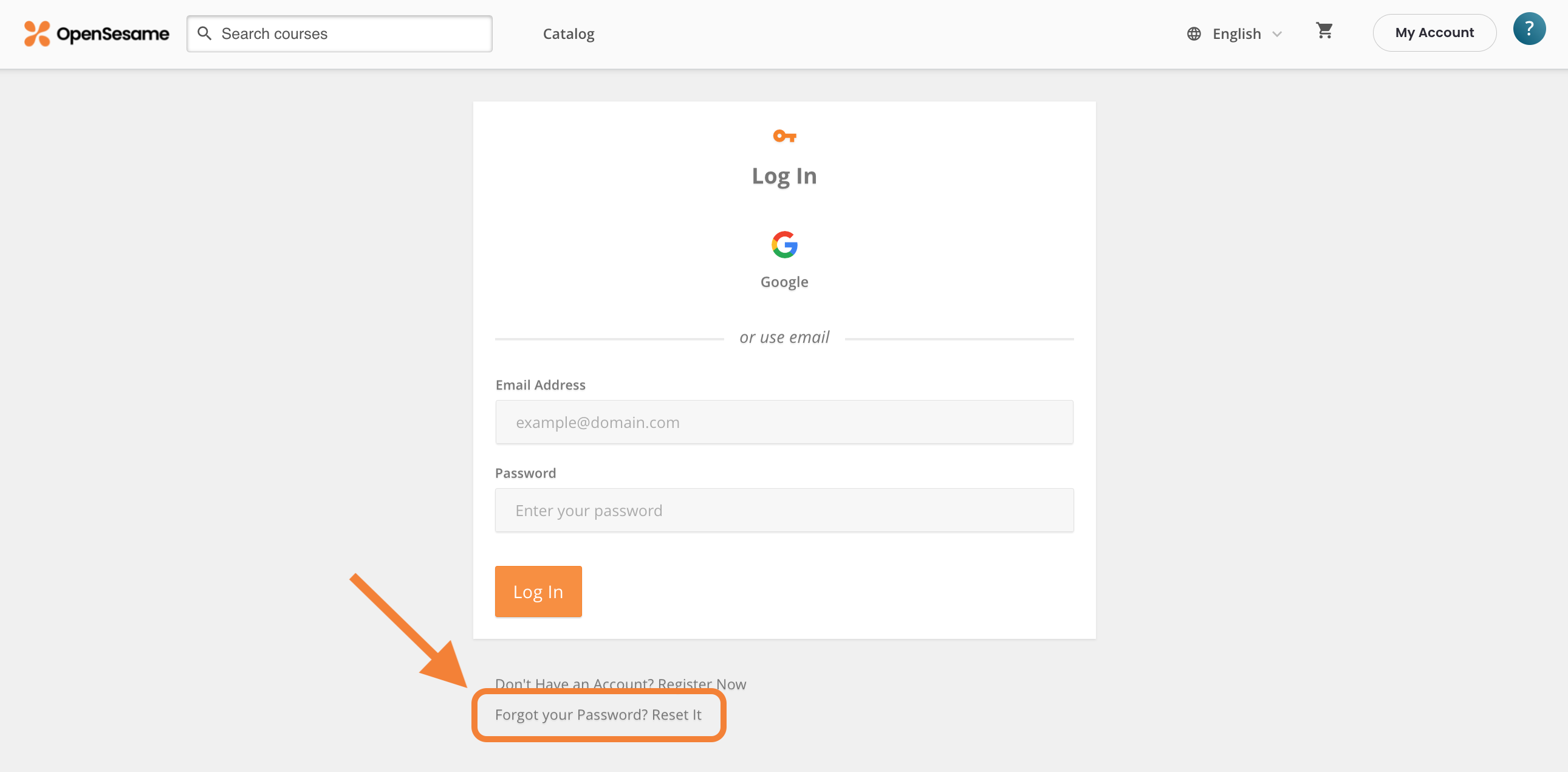 Next, enter your email address and click Send Password Reset Email: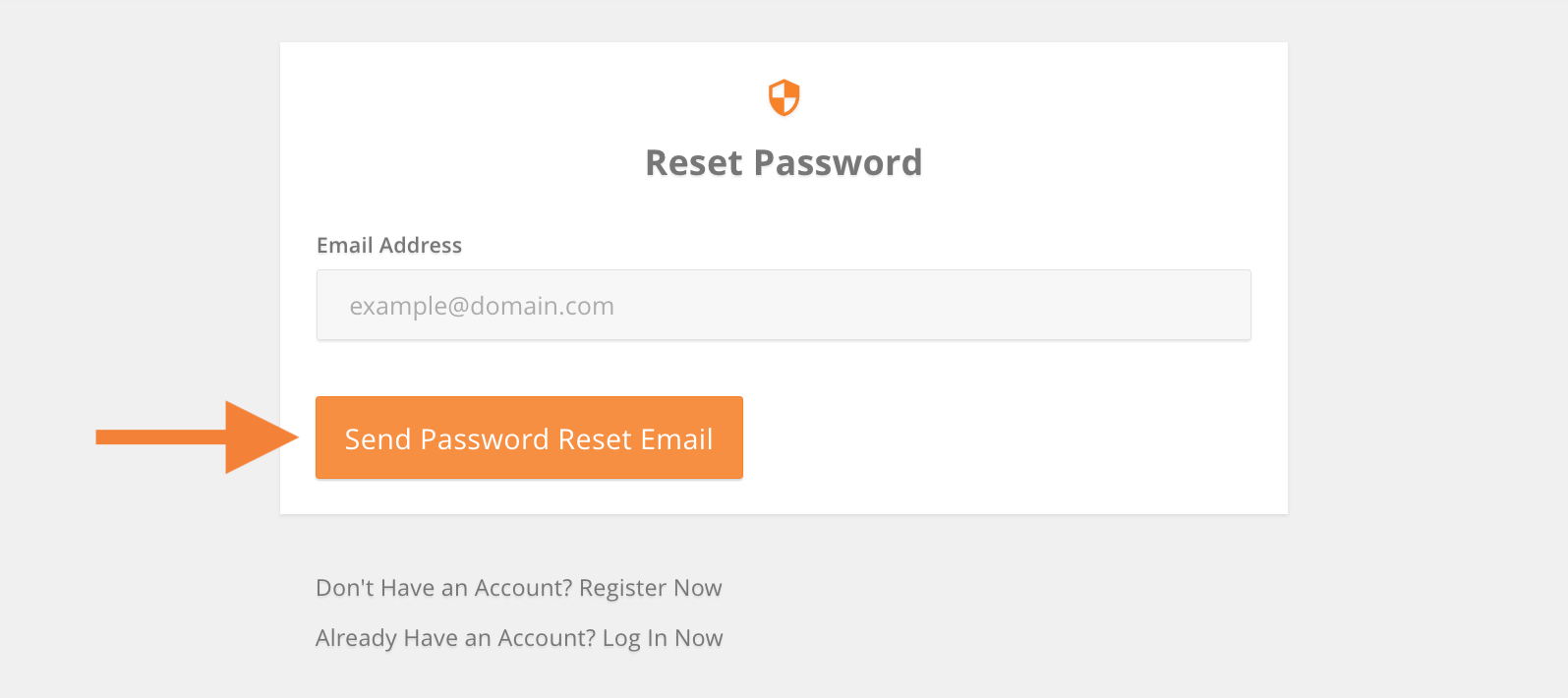 A confirmation message will appear.
If an OpenSesame account exists for the address you entered, you'll receive an email from info@opensesame.com with the subject line "OpenSesame password reset link for [your email address]."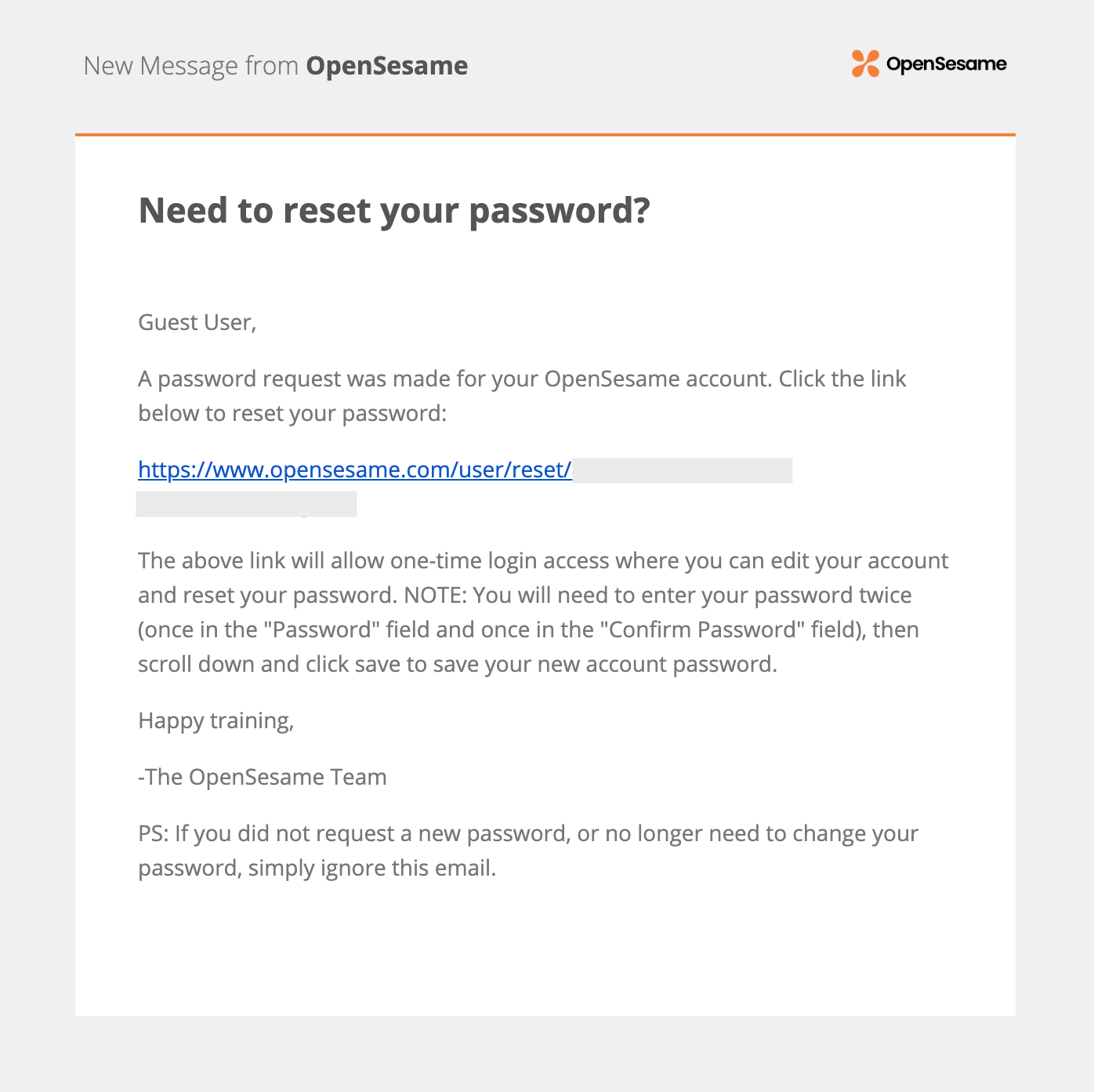 Note: If after five minutes the email has not arrived, check your spam folder. If it's not there either, please confirm with your IT team that emails from info@opensesame are allowed.
The email will have a unique link that can only be used once. Click it to reach a page for entering a new password.
The new password cannot reuse any earlier passwords and it must:
Use at least 8 characters
Use uppercase and lowercase letters
Use at least 1 number
Use at least 1 symbol
Enter the new password a second time to confirm it, then save your changes. The new password can then be used to log in.
If you have further questions, our Support team is here to help via email at support@opensesame.com or via live chat and phone. Feel free to reach us at (503) 808-1268, ext. 2, or at +44 203 744 5541 in Europe.